hôtels Cosne cours sur loire
Your hotel in Cosne Cours Sur Loire
Book your hotel and restaurant in Cosne Cours Sur Loire among 2400 Logis establishments at a low price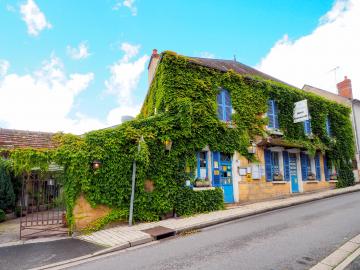 Former post house, antique furniture, wooden beams, copper items, fabric-covered walls, warm, cosy atmosphere. All room...
POUILLY SUR LOIRE 12 km
Book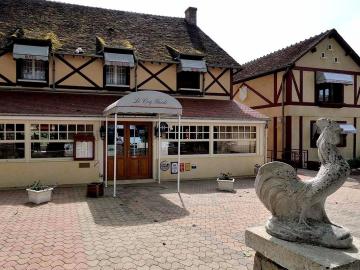 RESTAURANT You are treated to a jovial, friendly welcome at this beautiful, typical half-timber...
POUILLY SUR LOIRE 14 km
Book
Our hotel is in a magnificent setting at the edge of the natural reserve of the river Loire. A hiking path runs past the...
BELLEVILLE SUR LOIRE 15 km
Book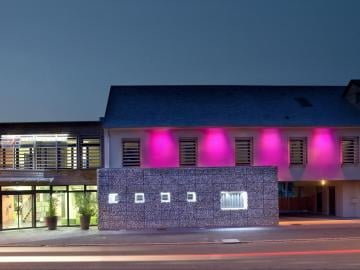 In Belleville, between the canal and water gardens, the decor is resolutely modern, the colours warm, the terrace invite...
OUSSON SUR LOIRE 26 km
Book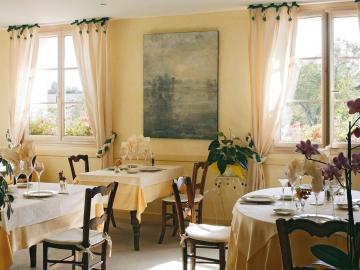 Staying at Ousson sur Loire guarantees a brimful of the finest taste sensations and Clos du Vigneron is the perfect exam...
Our hotel offers you fully-equipped rooms and bathrooms for your comfort. The tourism sites of Briare will help you to s...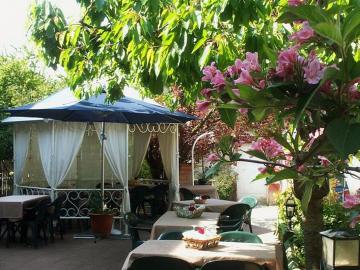 The Hostellerie Blanche de Castille welcomes you in Burgundy, at the heart of Puisaye, the native land of Colette, just ...
AUBIGNY SUR NERE 38 km
Book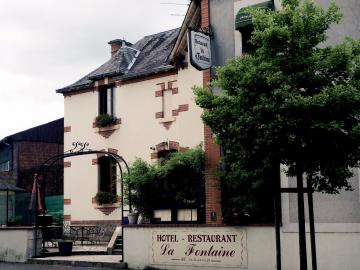 Just off the road to Bourges, close to the town centre, our hotel is right at the heart of the city of the Stuarts (the ...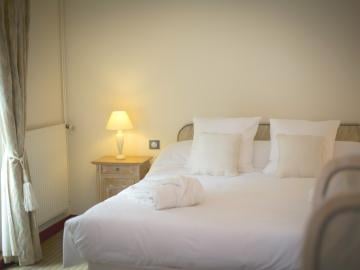 ARGENT SUR SAULDRE 41 km
Book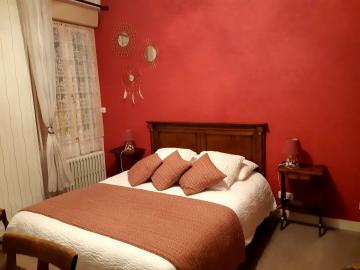 The Relais du Cor d'Argent in Argent Sur Sauldre, located in the heart of the Sologne, at the crossroads of three depart...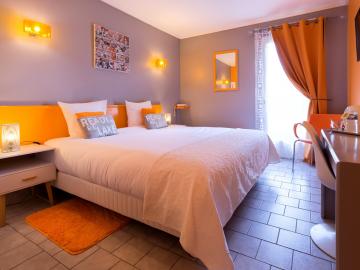 The charm and the quietness of the country at the gateway to the Sologne and the Loire castles. A warm and friendly welc...
VARENNES VAUZELLES 45 km
Book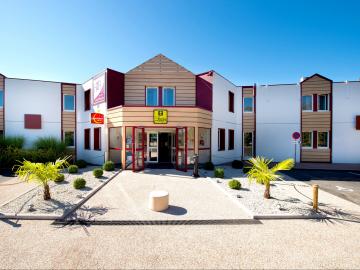 The ASTREA hotel offers rooms equipped with satellite TV (local channels) and free and unlimited Wi-Fi. A private parkin...
The Hostellerie de la Poste offers all of the charm of a pleasantly-renovated former coaching inn. Our chef, Denis Guéno...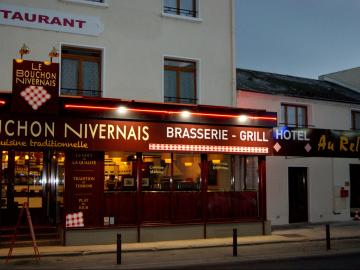 Ideally located just a 5 minute walk from the town-centre of Nevers, and 10 minutes by car from the Nevers-Magny Cours r...
Discover France's regions. From your hotel you can visit the different sites near Cosne Cours Sur Loire in the department Nievre or organize the legs of your trip in cities based on your interests.
You will discover local specialities at the hotels in Cosne Cours Sur Loire thanks to your hosts' advice. You can discover the historical, cultural and gastronomic patrimony by treating yourself to regional recipes prepared by our chefs.
Upon arrival, you will take advantage of the comfort and conviviality of the quality accommodations by Logis hotel-restaurants in Cosne Cours Sur Loire.
Do wait any longer! Take advantage of our online reservation system and enjoy your holiday with peace of mind.
Hotel in COSNE COURS SUR LOIRE: discover the reviews of travellers
Activities and sightseeing in the area of COSNE COURS SUR LOIRE:
Contemporary Ceramics Center
Galerie Garnier-Delaporte
Atelier / Galerie Sined Reitnomud
Galerie R9
Galerie dessins anciens
L'Hareng Crisse
Ocre et barbotine
Galerie 34
Galerie François 1er
Centre Régional d'Art Contemporain
Means of transport near COSNE COURS SUR LOIRE:
Aéroport de Nevers Fourchambault
Airfield
Helipad
Aérodrome de Briare - Châtillon
Aérodrome de Clamecy - Rix