Your hotel in Germany
Book your hotel and restaurant in Germany among 2200 Logis establishments at a low price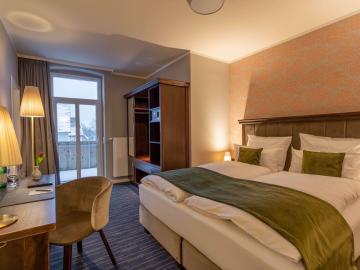 The Logis Hotel Quartier 5 is a country inn where tradition meets modernity. In the heart of Gohrisch, a relaxed and sc...
+ details
This establishment does not allow pets....
+ details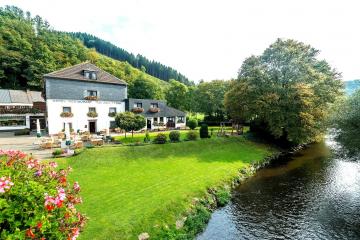 Surrounded by the peaks, the "Zur Alten Mühle" (At the old mill) hotel and restaurant is located on the banks of the Our...
+ details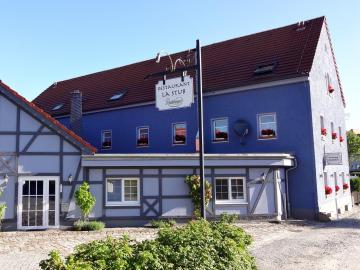 Gutshof is a small country hotel located in a former farm on the outskirts of Bischofswerda. The owners' daughter, the r...
+ details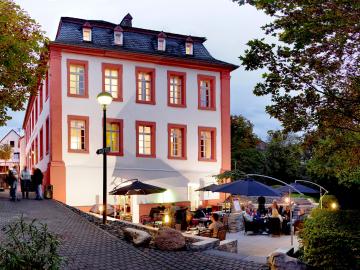 When our lease expired after eight years, we decided to move. We are now based in an amazing old building which dates ba...
+ details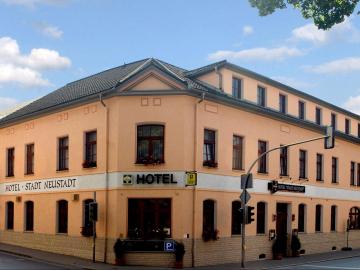 Family-run hotel offering the conviviality and culinary specialities of the Thuringe region. Guests can benefit from a r...
+ details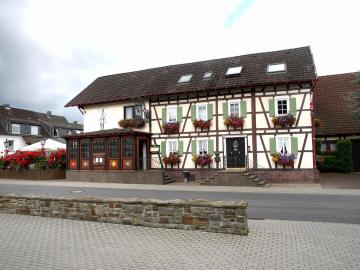 A warm welcome to the "Zum Alten Fritz" country inn. We are a caring and family-run country inn. We offer 10 comfortab...
+ details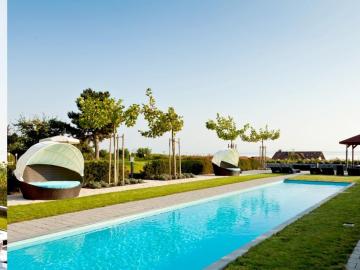 Hotel Burgunderhof, with a magnificent view of Lake Constance and the Swiss Alps, and its first organic wine-growing est...
+ details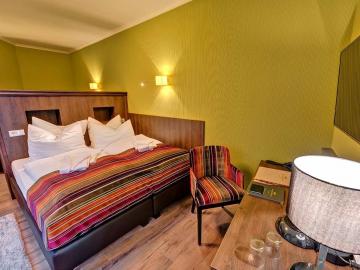 The Boutique Hotel Ebusch, newly opened in 2017, has nine double rooms. With its individual charm and exquisite luxury, ...
+ details

We, the Walther family and team, welcome you to the green South of the State capital of Sachsen (Saxony), in the quiet y...
+ details
Staying at a charming hotel in Germany.
Are you looking for a hotel for your stay in Germany? The Logis hotel-restaurants network offers its customers a wide range of boutique hotels. Take advantage of Germany's beauty through its landscapes and its heritage. We would be delighted to welcome you at our many hotels in Germany and offer you a delightful stay.
Renowned for its quality service and its warm, welcoming and relaxed atmosphere, Logis hotel-restaurants pays extra attention to its customers. Our boutique hotels offer pleasant stays in peaceful and relaxing settings.
If you haven't experienced German cuisine, our restaurants will take care of that. You can travel from region to region and discover this country's traditional dishes. Pleasing your palette in a relaxing atmosphere is one of the advantages of our boutique hotels.
You just have to pick from a rich choice of themes and destinations for your stay.
It just takes a few moments to complete your hotel reservation on our secure system.
Hotels in germany: discover the reviews of travellers