Your hotel in Seclin
Book your hotel and restaurant in Seclin among 2200 Logis establishments at a low price
Right in the centre of Wattignies, on the outskirts of Lille, 200m from the town hall, in a former family mansion with f...
+ details


VENDIN LE VIEIL 17 km
Book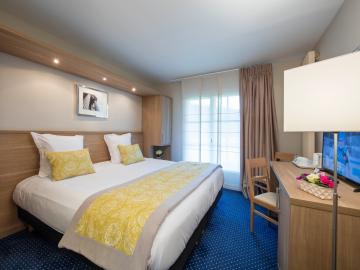 In a lush, inviting setting, with its Provençal-inspired architecture, the Lensotel hotel restaurant is open every day n...
+ details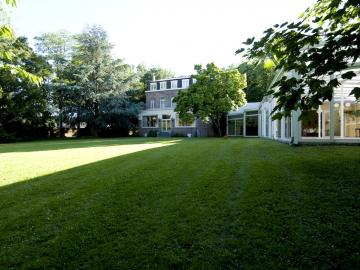 Push the door of this beautiful 19th century bourgeois residence which has kept all the charm and modern comfort of its ...
+ details
NEUVILLE EN FERRAIN 25 km
Book
The LOGIS Hotel-Restaurant des Acacias Lille Tourcoing is located close to the French-Belgian border, 5 min. from Tourco...
+ details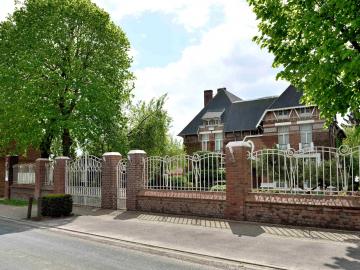 The hotel & restaurant "Le Manoir de Gavrelle" is ideally located on the network of trunk roads running north of Paris. ...
+ details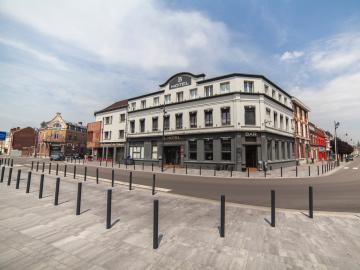 Across from the train station of Bethune, near the city center, 5 mn from the city center by walking, the B.Hotel with i...
+ details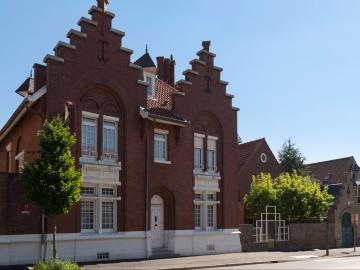 Come and meet André in his charming Nord-Pas-de-Calais hotel, the Logis Belle Hôtel in Bailleul. A traditional Flemish h...
+ details


Our hotel is located at the heart of the Nieppe forest, at the foot of the Flanders Hills and 5km from Hazebrouck. You w...
+ details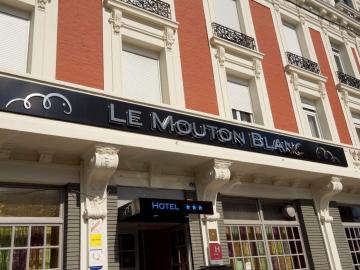 The 19th century hotel & restaurant "Le Mouton Blanc" was purchased by our family in 1986. It has preserved all of the ...
+ details


The Moulin d'Artres is a beautiful building of 700m² covered with Virginia creeper, surrounded by a huge park with trees...
+ details

Our hotel is housed in a fully restored 17th century farm and is located just 5 minutes from Valenciennes and the Wattea...
+ details
Discover France's regions. From your hotel you can visit the different sites near Seclin in the department Nord or organize the legs of your trip in cities based on your interests.
You will discover local specialities at the hotels in Seclin thanks to your hosts' advice. You can discover the historical, cultural and gastronomic patrimony by treating yourself to regional recipes prepared by our chefs.
Upon arrival, you will take advantage of the comfort and conviviality of the quality accommodations by Logis hotel-restaurants in Seclin.
Do wait any longer! Take advantage of our online reservation system and enjoy your holiday with peace of mind.
Hotel in SECLIN: discover the reviews of travellers
Activities and sightseeing in the area of SECLIN:
House of Photography
Galerie Frédéric Storme
Association Acte de Naissance / Galerie L'H du Siège
L'Incartade
Gallery Workshops Les Jartdins De Sabila
Delerive Antoine
Cité Nature
Galerie Collégiale - Lille
Galerie Septentrion
YellowKorner
Means of transport near SECLIN:
HERBERG en B&B BOERENHOL
Aéroport de Lille-Lesquin
Internationale Luchthaven Kortrijk-Wevelgem
Institut Aéronautique Amaury de La Grange
Aérodrome Lens-Bénifontaine
Navettes LOL
Air Technology Belgium
Aérogare Merville
AirComAéro Montgolfières
Dragan Benjamin - Aeroport-Navette