Your hotel in Bambecque
Book your hotel and restaurant in Bambecque among 2200 Logis establishments at a low price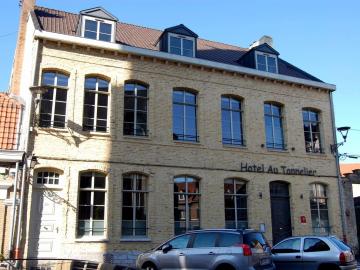 A large 18th century residence, fully-renovated, at the heart of a fortified, listed village. Delightful all-year round ...
+ details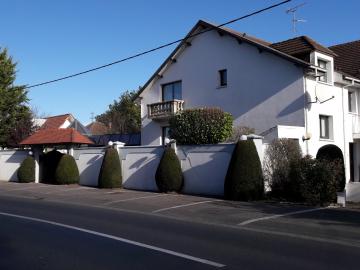 6 km from Dunkirk, near to exit no. 63 of the A16 motorway, Les Résidences du Moulin will welcome you for business or pl...
+ details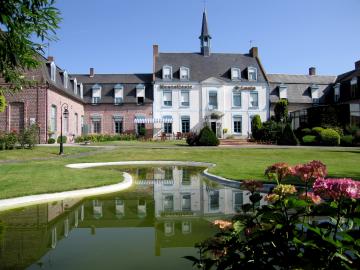 Former mansion of the eighteenth century. Warm welcome, comfortable rooms, a lift, a car park and a gourmet restaurant....
+ details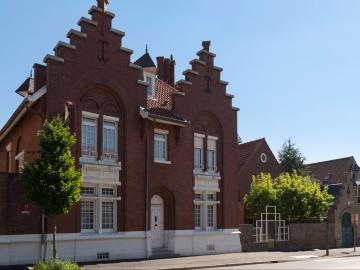 Come and meet André in his charming Nord-Pas-de-Calais hotel, the Logis Belle Hôtel in Bailleul. A traditional Flemish h...
+ details


Our hotel is located at the heart of the Nieppe forest, at the foot of the Flanders Hills and 5km from Hazebrouck. You w...
+ details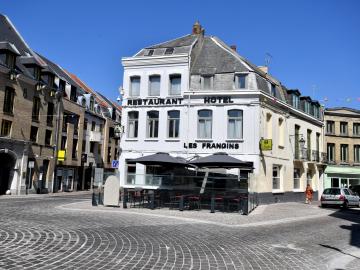 The hotel** - restaurant "Les Frangins" accomodates you in the historical heart of Saint-Omer and proposes to you its 26...
+ details


Hotel Saint-Sébastien is a former coaching inn, located right in the centre of Blendecques, opposite the magnificent chu...
+ details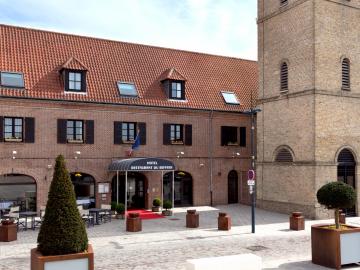 The hotel du Beffroi is a charming hotel in an ideal location, in the centre of the fortified city of Gravelines, just o...
+ details
The owners will welcome you warmly to their hotel set in wooded grounds with panoramic views of Saint Omer and will be d...
+ details

This hotel & restaurant is located just 15km from Calais, and welcomes guests to a fine garden with children's play area...
+ details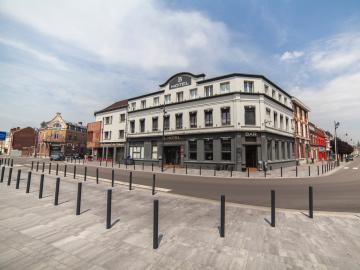 Across from the train station of Bethune, near the city center, 5 mn from the city center by walking, the B.Hotel with i...
+ details
NEUVILLE EN FERRAIN 45 km
Book
The LOGIS Hotel-Restaurant des Acacias Lille Tourcoing is located close to the French-Belgian border, 5 min. from Tourco...
+ details
10 minutes from Calais, our hotel restaurant welcomes you to its pleasant and friendly setting. In the tranquillity of a...
+ details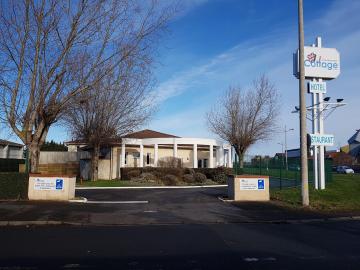 Located nearby to the A16 motorway (exit no.43) between the channel tunnel and the car ferries, the Cottage Calais welco...
+ details
Discover France's regions. From your hotel you can visit the different sites near Bambecque in the department Nord or organize the legs of your trip in cities based on your interests.
You will discover local specialities at the hotels in Bambecque thanks to your hosts' advice. You can discover the historical, cultural and gastronomic patrimony by treating yourself to regional recipes prepared by our chefs.
Upon arrival, you will take advantage of the comfort and conviviality of the quality accommodations by Logis hotel-restaurants in Bambecque.
Do wait any longer! Take advantage of our online reservation system and enjoy your holiday with peace of mind.
Hotel in BAMBECQUE: discover the reviews of travellers
Activities and sightseeing in the area of BAMBECQUE:
House of Photography
Galerie Frédéric Storme
L'Incartade
Delerive Antoine
YesArtGallery
Kunst- en meubelhuis Vandevoorde
PLEIADE - Galerie d'art, objets de collection, cadeaux, à Dunkerque.
De Muelenaere & Lefevere Art Gallery bvba
Galerie Septentrion
Galerie Hoge Bomen
Means of transport near BAMBECQUE:
HERBERG en B&B BOERENHOL
Internationale Luchthaven Oostende-Brugge
Institut Aéronautique Amaury de La Grange
Aéroport de Calais - Dunkerque
Internationale Luchthaven Kortrijk-Wevelgem
NHV
Aérogare Merville
Aérodrome de Lille - Marcq-en-Barœul
Air Technology Belgium
Zoute Aviation Club West-Vlaanderen