Your hotel in Trelon
Book your hotel and restaurant in Trelon among 2200 Logis establishments at a low price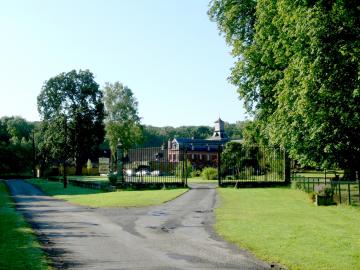 In the 18th century, the local monks built on their land an outbuilding in an exceptional setting at the edge of the for...
+ details

An old house typical of the region, fully renovated and converted into a hotel in 1989. Our stylish dining room, with wo...
+ details
SIGNY LE PETIT 21 km
Book
In the heart of the forests of the Ardennes Regional Nature Park, let yourself be enchanted by Logis Hôtels La Hulotte L...
+ details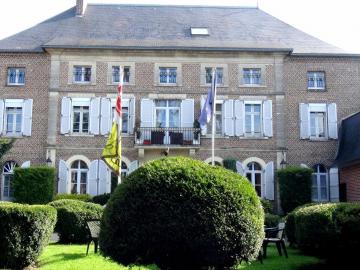 A bourgeois style, somewhat imposing building dating back to 1850. Stylish fittings and furniture. Shaded garden and i...
+ details

LE NOUVION EN THIERACHE 23 km
Book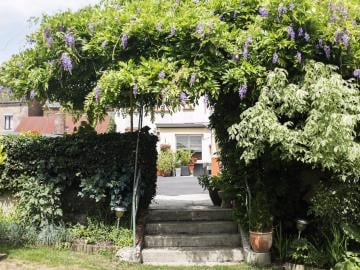 In this establishment situated at the heart of the Nouvion holiday nature resort, Mme Pierrart offers a warm welcome and...
+ details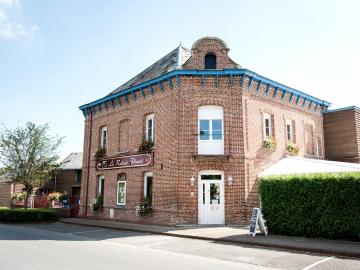 We welcome you to our ** Hotel - Restaurant every day of the week. For a stay as a couple, with your family or a busines...
+ details
LE CATEAU CAMBRESIS 40 km
Book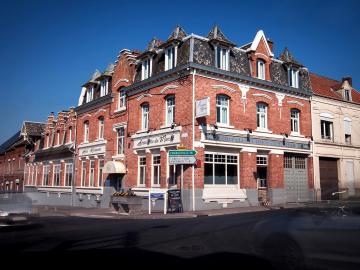 The establishment is located in the town centre, 500 metres from the Matisse Museum. Very comfortable rooms with cable t...
+ details

A small, secret village, at the heart of one of the most beautiful French forests, a marvellous spot for a short break o...
+ details

VIREUX WALLERAND 45 km
Book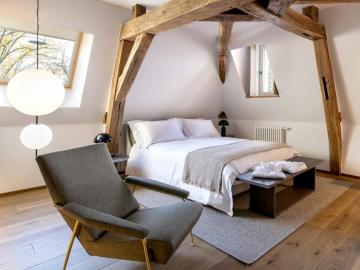 Push the door of this beautiful 18th century Château ideally located in the picturesque commune of Vireux-Wallerand, in ...
+ details
Located about fifteen kilometres from Charleville-Mézières in the beautiful Ardennes department, the village of Montcorn...
+ details
SIGNY L'ABBAYE 46 km
Book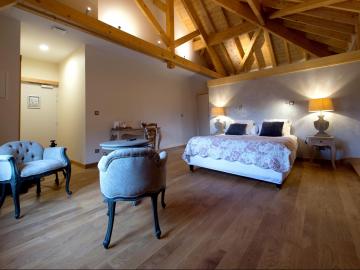 A former post house, run by generations of the same family for over a hundred years, upholding the traditions of warm we...
+ details

Our hotel is housed in a fully restored 17th century farm and is located just 5 minutes from Valenciennes and the Wattea...
+ details


The Moulin d'Artres is a beautiful building of 700m² covered with Virginia creeper, surrounded by a huge park with trees...
+ details


The hotel is a former coaching inn dating back to the 19th century at the heart of a wonderful valley in a superb area o...
+ details
Discover France's regions. From your hotel you can visit the different sites near Trelon in the department Nord or organize the legs of your trip in cities based on your interests.
You will discover local specialities at the hotels in Trelon thanks to your hosts' advice. You can discover the historical, cultural and gastronomic patrimony by treating yourself to regional recipes prepared by our chefs.
Upon arrival, you will take advantage of the comfort and conviviality of the quality accommodations by Logis hotel-restaurants in Trelon.
Do wait any longer! Take advantage of our online reservation system and enjoy your holiday with peace of mind.
Hotel in TRELON: discover the reviews of travellers
Activities and sightseeing in the area of TRELON:
Galerie d'Art Rocheteau
Daniel Fauville
Association EXCENTRIC
Galerie Du Pistolet D'Or
Art et Toile, Arts
Galerie Jacques Cerami
Galerie d'art des collines
Le Chat à Deux Têtes
L' Atelier du bijou...DanyOrCréation
Les sentiers de Charlye
Means of transport near TRELON:
Cerfontaine Airfield
Taxi Sprint Quaregnon
Aérodrome de St Ghislain
Airport Smart Parking Charleroi
MCC Chaufour
Aérodrome de Charleville-Mézières
Cerfontaine airfield
Helipad
ULM EBMG
L'aéroclub de Mons-Borinage