Your hotel in Razac D'eymet
Book your hotel and restaurant in Razac D'eymet among 2300 Logis establishments at a low price
Ludik for rêveurs, is an original hotel and bar concept, a few minutes from the town centre of Bergerac, on the Dordogne...
+ details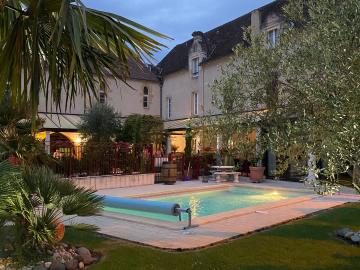 The Blanchet family discovered a 19th century convent in Duras which seemed to them to be the perfect place where they c...
+ details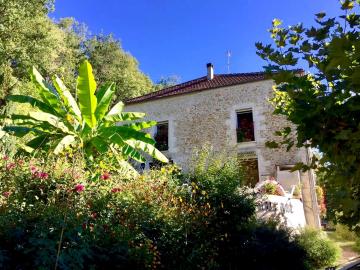 Welcome to this former stagecoach and post house, situated at the heart of the Percharmant vineyards. For a stopover or...
+ details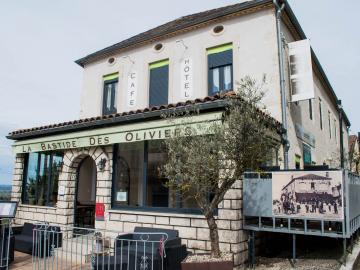 In the northern reaches of the Lot et Garonne département and just a stone's throw from the Dordogne, nestled at the hea...
+ details
BADEFOLS SUR DORDOGNE 31 km
Book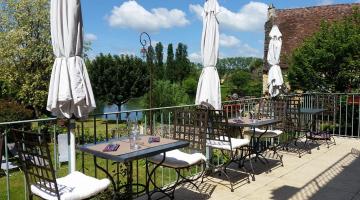 It is on the banks of the Dordogne that Aurélie and Jérôme will be happy to welcome you in their charming establishment,...
+ details

+ details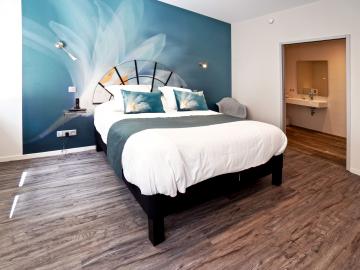 At the end of a shaded drive, the hotel du Lion d'Or is an ideal place to stay. Close to the old town, with its 13th ce...
+ details


LE TEMPLE SUR LOT 34 km
Book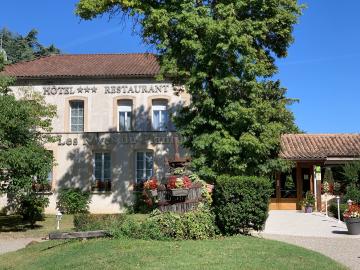 A tranquil stop in a 19th century home located in lush green and water environment featuring comfortable and spacious ro...
+ details
In a wooded park of 50 hectares, atmosphere, calm, comfort and relaxation at the Tropicana. The hotel offers comfortable...
+ details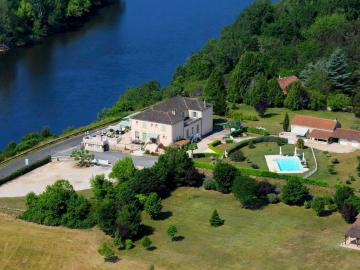 Situated on the cliff of the Limeuil cingle, in the heart of the Périgord Noir with a panoramic view of one of the most ...
+ details

ST PEY DE CASTETS 44 km
Book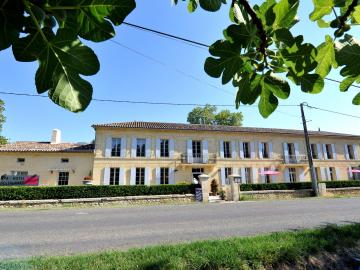 Located in Saint-Pey-de-Castets, 12 minutes' drive from the famous vineyards of Saint-Émilion, Hôtel l'Epicurial has a r...
+ details
In Pugue, in Black Périgord, not far from the river Vézère, you will discover the Hotel Le Cygne, a former bourgeois man...
+ details

MANZAC SUR VERN 45 km
Book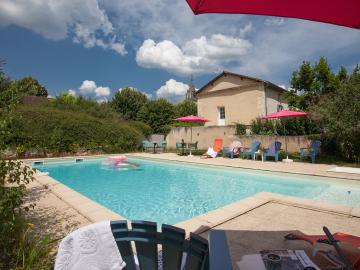 « Le Lion d'or » you accomodates all the year in the heart of Périgord Blanc in a framework of greenery and a feltel co...
+ details
Discover France's regions. From your hotel you can visit the different sites near Razac D'eymet in the department Dordogne or organize the legs of your trip in cities based on your interests.
You will discover local specialities at the hotels in Razac D'eymet thanks to your hosts' advice. You can discover the historical, cultural and gastronomic patrimony by treating yourself to regional recipes prepared by our chefs.
Upon arrival, you will take advantage of the comfort and conviviality of the quality accommodations by Logis hotel-restaurants in Razac D'eymet.
Do wait any longer! Take advantage of our online reservation system and enjoy your holiday with peace of mind.
Hotel in RAZAC D'EYMET: discover the reviews of travellers
Activities and sightseeing in the area of RAZAC D'EYMET:
La Croche
Galerie Bénédicte Giniaux
Terres de Chabrouillas
Bergallo Armando
ART GALLERY SONOR
"Les Granges de Marsal" Exposition d'artistes - Salon de thé
Œufs de Lumière
VARI'ART
Poterie la salamandre
Galerie Phi2
Means of transport near RAZAC D'EYMET:
Bergerac airport
ULM Delta Aquitaine
Soc Exp Aeroport Bergerac-dord-perig
Marmande - Virazeil Airport