hôtels Notre dame du hamel
Your hotel in Notre Dame Du Hamel
Book your hotel and restaurant in Notre Dame Du Hamel among 2300 Logis establishments at a low price


MONTREUIL L'ARGILLE 7 km
Book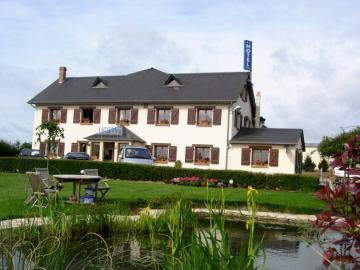 In a totally tranquil setting, a recently-built hotel located at the heart of the Normandy countryside. All of our rooms...
+ details
ST EVROULT NOTRE DAME DU BOIS 11 km
Book
You are sure to be astounded by the magnificent setting of the Relais de l'Abbaye, not far from the lake and all that go...
+ details

STE GAUBURGE STE COLOMBE 20 km
Book
In a building dating back to 1860, M. et Mme Gusella have been welcoming guests to their warm and friendly inn since 199...
+ details

At the heart of Saint Theresa's town of Lisieux, the Terrasse Hotel welcomes guests to comfortably furnished rooms. Enjo...
+ details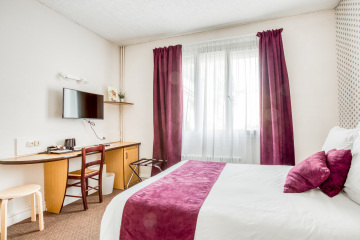 In the town centre, opposite the multimedia library, close to the pilgrimage sites, Hotel de la Coupe d'Or extends a war...
+ details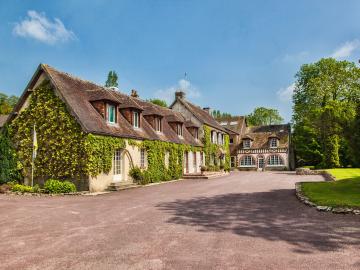 In the heart of Normandy, nestled in its nests of greenery, Ile de Sées is a charming establishment. Ideal for a gourmet...
+ details

15 minutes from Alençon and 22km from Argentan, the town of Sées is located a few kilometres from the source of the Orne...
+ details


MORTAGNE AU PERCHE 40 km
Book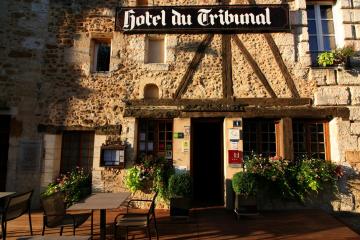 Wonderfully situated in the heart of the old town of Mortagne and the gentle hills of Le Perche, our hotel-restaurant is...
+ details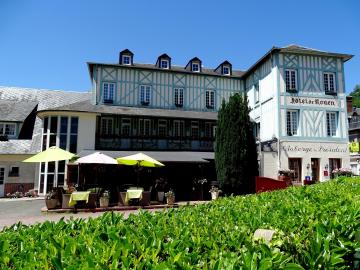 In the heart of the Auge region, Cormeilles welcomes you to its stud farms, its walking and cycling routes and the Busne...
+ details


ST PIERRE SUR DIVES 42 km
Book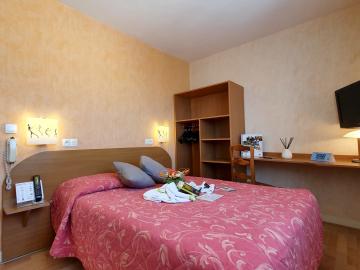 Charming hotel & restaurant situated at the heart of the Auge region, in a small town with a population of 4000. Less t...
+ details

LE MELE SUR SARTHE 43 km
Book
Centrally located in Mêle-sur-Sarthe, a small village outside Le Perche some 15 km from Mortagne-au-Perche and 25 km fr...
+ details

CREVECOEUR EN AUGE 44 km
Book
A former 16th century coaching inn, Auberge du Cheval Blanc is ideally located no more than 30 minutes from Cabourg, Lis...
+ details
LA CHAPELLE MONTLIGEON 46 km
Book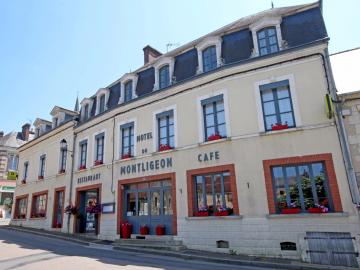 La Chapelle Montligeon is a small village not far from Mortagne-au-Perche. It's in the Perche Regional Natural Park. The...
+ details


FONTENAI SUR ORNE 46 km
Book
The Faisan Doré is a renowned hotel, recognised and established for almost a century at the entrance to the town of Arge...
+ details
Discover France's regions. From your hotel you can visit the different sites near Notre Dame Du Hamel in the department Eure or organize the legs of your trip in cities based on your interests.
You will discover local specialities at the hotels in Notre Dame Du Hamel thanks to your hosts' advice. You can discover the historical, cultural and gastronomic patrimony by treating yourself to regional recipes prepared by our chefs.
Upon arrival, you will take advantage of the comfort and conviviality of the quality accommodations by Logis hotel-restaurants in Notre Dame Du Hamel.
Do wait any longer! Take advantage of our online reservation system and enjoy your holiday with peace of mind.
Hotel in NOTRE DAME DU HAMEL: discover the reviews of travellers
Activities and sightseeing in the area of NOTRE DAME DU HAMEL:
Frédéric Miot - Studio Photo 102
Maître d'art Eric Sanson
Galerie Alexandre
Galerie du Maroni
Galerie l'Eveil des Arts​​
Le Pouvoir des Pierres
Galerie Hélène Porée
Galerie Adna
Galerie du Paradis
Le Cadre Voyageur
Means of transport near NOTRE DAME DU HAMEL:
Bernay - Saint-Martin Airport
Centre Hospitalier de Verneuil Heliport
Aérodrome de l'Aigle - Saint-Michel
Aérodrome de Mortagne-au-Perche
Argentan Airport
Aérodrome de Falaise - Monts d'Éraines