Your hotel in Giverny
Book your hotel and restaurant in Giverny among 2300 Logis establishments at a low price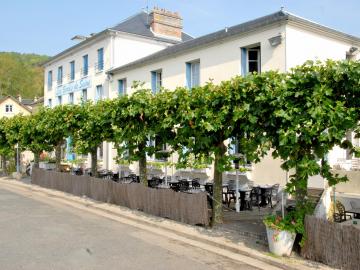 + details

CHAUFOUR LES BONNIERES 8 km
Book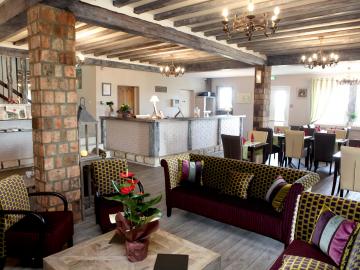 Ideally situated in the heart of the Eure valley, the Nymphéas hotel is close to the Claude Monet Foundation and garden,...
+ details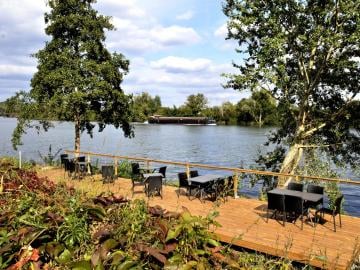 La Ruche unveils its new face... This former hotel-restaurant, a dance hall in its day, is now fully restored and renova...
+ details

ST PIERRE LA GARENNE 11 km
Book
Located on the banks of the river, Les Canisses reflects all the appeal of the natural reserve of the Seine's estuary. T...
+ details

Just 7 km from the A13 motorway, 70km from Paris and Rouen, the hotel Altina is the ideal place to stay when visiting Gi...
+ details

Ideally located in the centre of ANDELYS, the Hôtel de Paris Restaurant Bistronomy is at the foot of Château GAILLARD in...
+ details


In the Seine valley, near Giverny and les Andelys, Château Corneille is an 18th century manor nestling in a pretty 1.5 h...
+ details

ST PIERRE DU VAUVRAY 28 km
Book
Escape the hustle & bustle of urban life and come and recharge your batteries at Hostellerie Saint-Pierre, where we will...
+ details


BAZINCOURT SUR EPTE 31 km
Book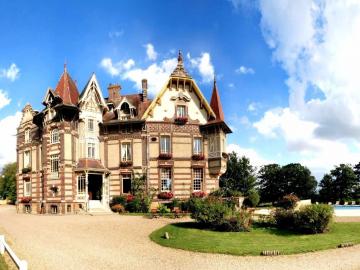 A Normandy chateau with the air of an English manor, wooded grounds which seem to stretch to the horizon... On pushing o...
+ details

A Normandy-style hotel & restaurant, set at the heart of the forest of Lyons, well-reputed for its rich fauna and flora....
+ details

CHAUMONT EN VEXIN 33 km
Book
This former coaching inn is located in a rustic setting at the heart of the Vexin region, close to three other regions w...
+ details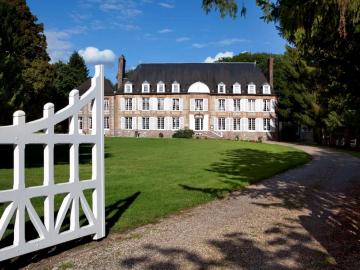 Nestled between Rouen and Beauvais, this is where the story of a noble residence of the Pays de Bray Master Glass Makers...
+ details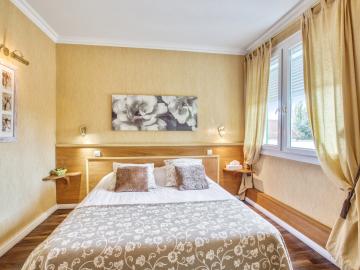 In the Blaise valley, close to Dreux, capital of the Gallic Durocrasse tribe, the Auberge de la Vallée Vertehas been a f...
+ details
Discover France's regions. From your hotel you can visit the different sites near Giverny in the department Eure or organize the legs of your trip in cities based on your interests.
You will discover local specialities at the hotels in Giverny thanks to your hosts' advice. You can discover the historical, cultural and gastronomic patrimony by treating yourself to regional recipes prepared by our chefs.
Upon arrival, you will take advantage of the comfort and conviviality of the quality accommodations by Logis hotel-restaurants in Giverny.
Do wait any longer! Take advantage of our online reservation system and enjoy your holiday with peace of mind.
Hotel in GIVERNY: discover the reviews of travellers
Activities and sightseeing in the area of GIVERNY:
Artco France Editeur
Centre Culturel Le Chaplin
Galerie C. Demarez
Cadres sur mesure Eure-Paris - L'ATELIER FOUCHER
Atelier de la Gravelle
GALERIE BLANCHE GIVERNY
Florence Ramier
Christophe Demarez Gallery
The Garden of Eden
L' Atelier de Josephine
Means of transport near GIVERNY:
Association Aéronautique du Val d'Oise
Eure De L'ulm
Association Aéronautique du Val D'oise
Taxi Limay Michaël