Your hotel in Melle
Book your hotel and restaurant in Melle among 2300 Logis establishments at a low price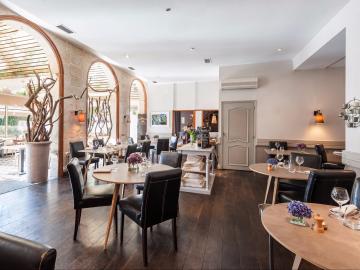 The valley of the Sèvre Niortaise, at the heart of Roman Poitou, is the delightful region in which is found the hotel & ...
+ details
CELLES SUR BELLE 7 km
Book
Situated in a charming Poitou village, the "Hostellerie de l'Abbaye" proposes a range of gastronomic dishes blending loc...
+ details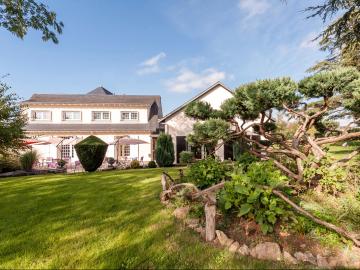 The owners are delighted to welcome you to their establishment in a comfortable and verdant setting on the heart of Poit...
+ details

Le Chapeau Rouge in Lusignan is a former post-house built in 1643, in a small town which was rebuilt after the destructi...
+ details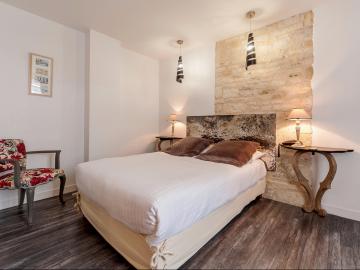 Handed down from mother to son through 3 generations of the same family. The restaurant proposes traditional cuisine wit...
+ details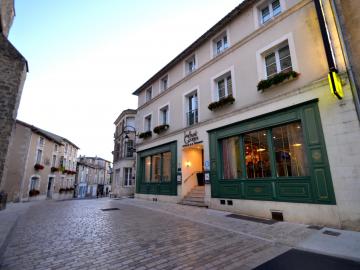 The Hotel Saint Georges is located in the historic centre of the lovely village of Vivonne, a refreshing stopover in a c...
+ details

The Auberge Le Centre Poitou ***, located in Coulombiers, a small and quiet village, about 1 hour from La Rochelle, 45 m...
+ details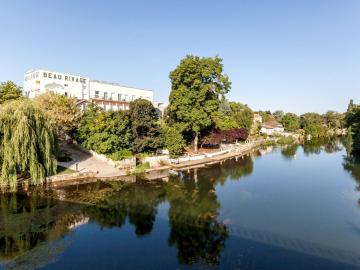 The hotel welcomes guests to simple but cosy bedrooms, most of which overlook the gardens and offer a beautiful view of ...
+ details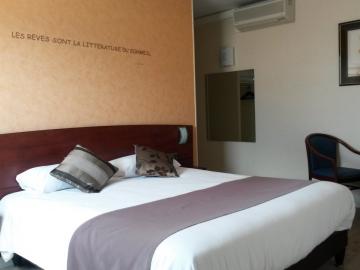 A central location in a delightful mediaeval town, ideally situated for anybody wishing to tour the Poitou Marshes or vi...
+ details
Discover France's regions. From your hotel you can visit the different sites near Melle in the department Deux Sevres or organize the legs of your trip in cities based on your interests.
You will discover local specialities at the hotels in Melle thanks to your hosts' advice. You can discover the historical, cultural and gastronomic patrimony by treating yourself to regional recipes prepared by our chefs.
Upon arrival, you will take advantage of the comfort and conviviality of the quality accommodations by Logis hotel-restaurants in Melle.
Do wait any longer! Take advantage of our online reservation system and enjoy your holiday with peace of mind.
Hotel in MELLE: discover the reviews of travellers
Activities and sightseeing in the area of MELLE:
Grafic Encadrement
ANTIQUITES DECORATION GALERIE DU 309 DEPOT VENTE
L'Atelier du Cadre
Jean David atelier d'art
Mar Daniel
Atelier de Nat
EMERGENCE ART ET SCIENCE - Château de La Grange
Galerie Sauvage Dumas
La Galerie du Marais
La Demeure des Roses
Means of transport near MELLE:
Aérodrome Niort - Marais Poitevin
Aérodrome Niort Souché
Hélisurface
Saint Jean D'Angely Airport (LFIY)
ferme du Fort
Hélisurface
Aérodrome de Couhé - Vérac