hôtels Vendays montalivet
Your hotel in Vendays Montalivet
Book your hotel and restaurant in Vendays Montalivet among 2400 Logis establishments at a low price
Opposite Foncillon beach on the seafront, our hotel, open all year round, will welcome you in one of its newly renovated...
100 m from Royan's main beach, peaceful setting. Family style cuisine with fresh seafood. We serve meals on our shady ...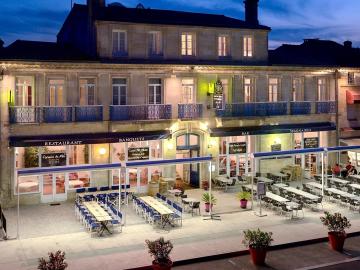 The Logis Hotel France et d'Angleterre is located in the heart of the most prestigious French vineyards, facing the mari...
ST PALAIS SUR MER 32 km
Book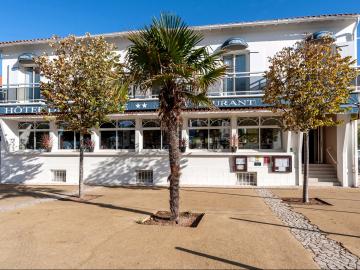 A family atmosphere awaits you at the Hôtel de la Plage, along with tasty cooking and comfortable accommodation. Heated...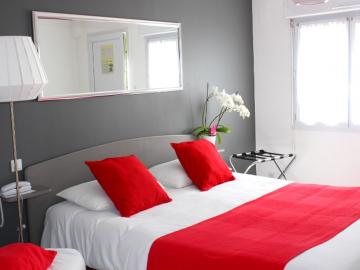 Ideally located at the entrance of Royan, 5 min from the beaches, 15 min from the Palmyre. Completely renovated and ai...
ST GERMAIN DU SEUDRE 34 km
Book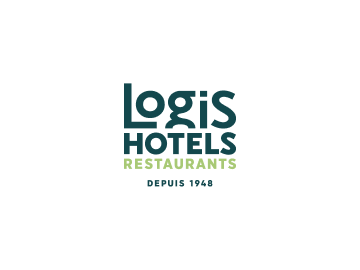 Sylvie and Michel are pleased to welcome you in a family and relaxed atmosphere and open the doors of a former coaching ...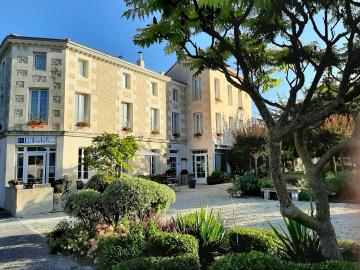 Located at the gates of the Seudre estuary 10 km. from Royan Le Richelieu a former family café-auberge nestled in the pr...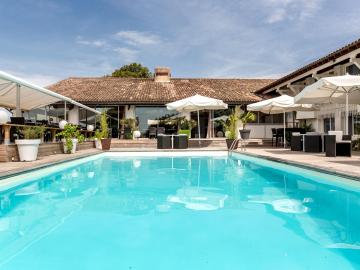 At the gates to Bordelais, Blaye, there is all the charm of another world, another era, of a town which looks over its r...
The creation of our establishment dates back to 1910, when our maternal great-grandmother opened it's doors as an inn. T...
Come and enjoy a relaxing break at the Moulin de Châlons. White stone, sculptured motifs, large gardens, the Moulin de ...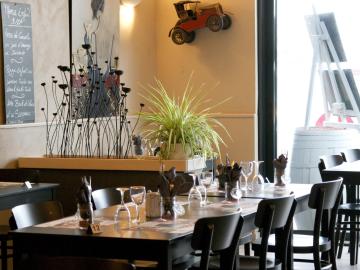 Welcome to the Belle Époque. Carole and Paul are delighted to welcome you to their establishment in La Tremblade, oyster...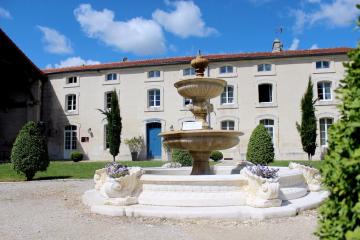 Come and discover a unique setting, the former barracks and stables of Napoléon III, fully renovated, restored and trans...
Discover France's regions. From your hotel you can visit the different sites near Vendays Montalivet in the department Gironde or organize the legs of your trip in cities based on your interests.
You will discover local specialities at the hotels in Vendays Montalivet thanks to your hosts' advice. You can discover the historical, cultural and gastronomic patrimony by treating yourself to regional recipes prepared by our chefs.
Upon arrival, you will take advantage of the comfort and conviviality of the quality accommodations by Logis hotel-restaurants in Vendays Montalivet.
Do wait any longer! Take advantage of our online reservation system and enjoy your holiday with peace of mind.
Hotel in VENDAYS MONTALIVET: discover the reviews of travellers
Activities and sightseeing in the area of VENDAYS MONTALIVET:
Galerie FPL
Galerie d'art de Pontaillac
Atelier Avenda
L'ATELIER
Galerie Richard Gautier
Galerie de peinture Jany Fourestier
Espace Art 52 La Galerie de Valérie et Francis sur ROYAN
Louis RUNEMBERG ARTISTE PEINTRE
The Studio 17240
Galerie Cordouan
Means of transport near VENDAYS MONTALIVET:
Royan - Médis Aerodrome
Adrenaline Parachutisme
AIR NAWAK
Aérodrome de Pons - Avy
Sécurité civile terrain d'atterrissage
Medis
La Forestière : Proche Océan et Bordeaux, Lacanau, Châteaux du Médoc, Aéroport GIRONDE
Aérodrome de Montendre - Marcillac