Your hotel in Captieux
Book your hotel and restaurant in Captieux among 2200 Logis establishments at a low price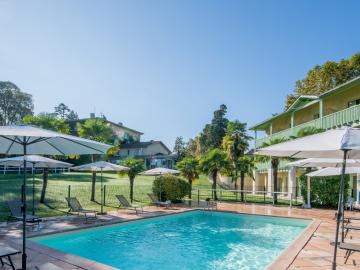 Overlooking Bazas old town and its 13th century cathedral, listed as a World Heritage Site by UNESCO, Domaine de Fompeyr...
+ details

Welcome in the cordial and convivial environment of the inn « The Crémaillère ». The owners welcome you to their hotel a...
+ details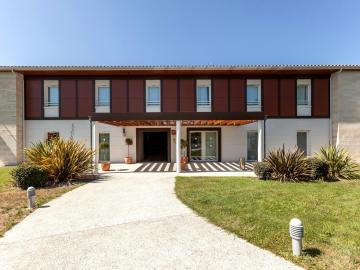 New hotel built in 2009. Buffet breakfast, seminar room, terrace, gardens, secure parking, WiFi, wine cellar, wine bar. ...
+ details


In SW France, if you are looking for a calm and homely place to stay in the midst of the Landes forest, look no further....
+ details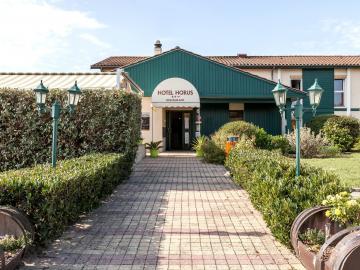 In a green setting, at the entrance to the A62 motorway, this recently-built hotel (1987) fits in perfectly with the sur...
+ details
Located on the edge of Bas Armagnac, the Cadet de Gascogne in Saint Justin awaits you to offer you a relaxing break. Thi...
+ details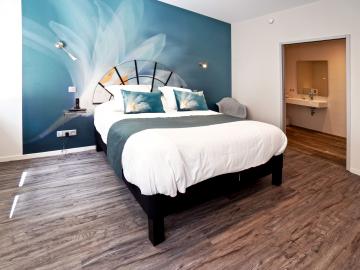 At the end of a shaded drive, the hotel du Lion d'Or is an ideal place to stay. Close to the old town, with its 13th ce...
+ details

A warm establishment in which you can appreciate the joys of living in Marmande : relax in the gardens, by the swimming ...
+ details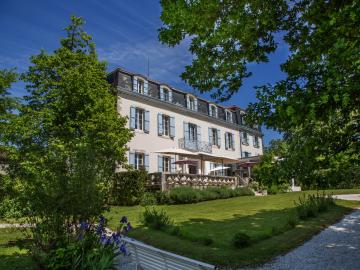 Former 19th century manor house located in the heart of Bas-Armagnac, nowadays the Château Bellevue is a family home. ...
+ details


VILLENEUVE DE MARSAN 44 km
Book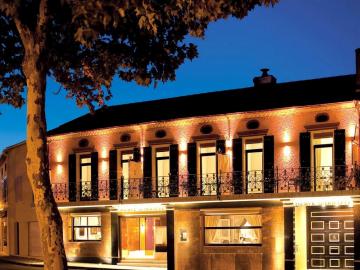 Discover luxury and refinement in this old post house. The inn is tucked away in the heart of the village, which bathes ...
+ details
MONT DE MARSAN 48 km
Book
A hand some hotel complex in the heart of town with 42 fully equipped rooms. Welcome to the pleasant atmosphere of the...
+ details

The Hotel-Restaurant du Commerce is located in ESTANG, a small village in Bas Armagnac. The 800-sq.m building dating fro...
+ details
Discover France's regions. From your hotel you can visit the different sites near Captieux in the department Gironde or organize the legs of your trip in cities based on your interests.
You will discover local specialities at the hotels in Captieux thanks to your hosts' advice. You can discover the historical, cultural and gastronomic patrimony by treating yourself to regional recipes prepared by our chefs.
Upon arrival, you will take advantage of the comfort and conviviality of the quality accommodations by Logis hotel-restaurants in Captieux.
Do wait any longer! Take advantage of our online reservation system and enjoy your holiday with peace of mind.
Hotel in CAPTIEUX: discover the reviews of travellers
Activities and sightseeing in the area of CAPTIEUX:
Malrome (SCEA)
Matière et image
Simone et les Mauhargats, Collectif d'artisans d'art et créateurs
Landes Art Moustey
L'atelier D'ysa Casse
Centre d'Art Contemporain Raymond Farbos
Galerie des 7 Arts
Maison TERCECRET écrins et mobilier à secrets
La Galerie Du Sauternais
Means of transport near CAPTIEUX:
Château Venus Air
Aéro-Club du Bazadiais
Marmande - Virazeil Airport
Ancien Aérodrome de Cabanac