hôtels La penne sur huveaune
Your hotel in La Penne Sur Huveaune
Book your hotel and restaurant in La Penne Sur Huveaune among 2300 Logis establishments at a low price


Located in Aubagne in the hamlet of Pont de l'Etoile at the foot of the Garlaban and Marcel Pagnol's hills, the Logis Hô...
+ details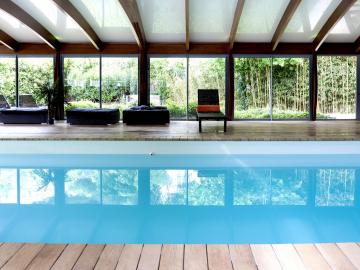 "The Plage St jean Hotel offers a choice of rooms including two junior suites, 4 family suits and 3 individual spacious ...
+ details
LA BOUILLADISSE 14 km
Book
10 mins from Aix-en-Provence and Aubagne, enjoy the calm of the countryside in a quality hotel restaurant led by Ms Rich...
+ details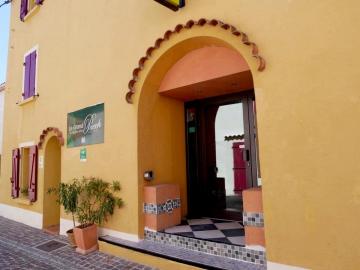 Le Grand Puech is in a truly exceptional setting: the view across the Etoile chain during your business lunches and dinn...
+ details
PLAN D'AUPS STE BAUME 17 km
Book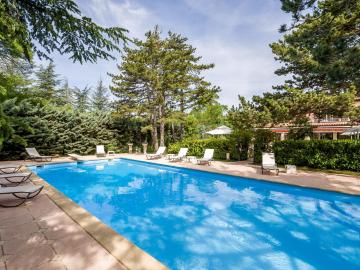 The establishement is located in the heart of massif Sainte-Baume , at 700m above sea level. Gourmet and local cooking s...
+ details
Le Logis hotel restaurant l'Étape in Bouc Bel Air, has been Logis since 1967, ideally located 5 minutes from the Village...
+ details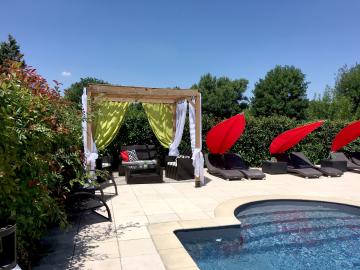 Looking onto Sainte Victoire mountain, so often the subject of Cézanne's paintings, our hotel welcomes guests all year r...
+ details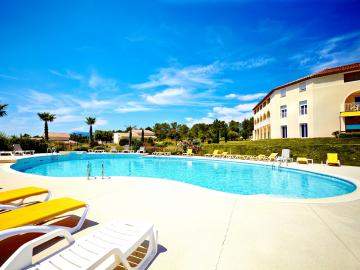 A tourist complex of 120 fully furnished, 25 to 55m2 studio-apartments, the Domaine de Manon welcomes you all year round...
+ details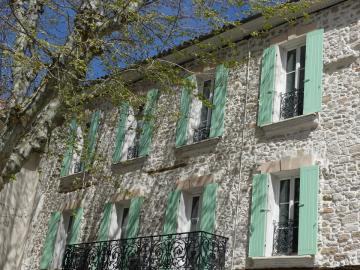 In the heart of the vineyards in a city rich in history and terroir, the hotel is ideally located, 30 minutes from Aix e...
+ details

SANARY SUR MER 26 km
Book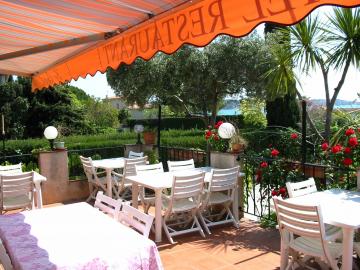 Charming house, nestled in a flowered place, near the sea and the beaches. A thoughtful welcome awaits you. Comfortable ...
+ details
SIX FOURS LES PLAGES 33 km
Book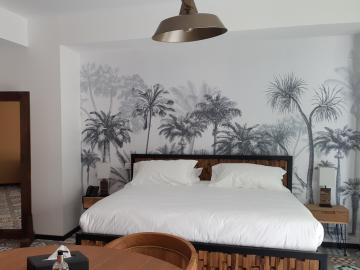 Discover this resolutely atypical place on the port of Le Brusc, a small fishing village located in the commune of Six-F...
+ details
At the heart of the charming village of Venelles, 6 charming luxury apartments (45m²) decorated in the beautiful colours...
+ details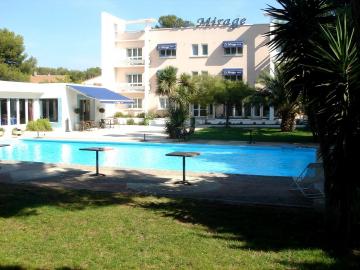 Located in the town of Istres, at the heart of Provence, Hôtel Le Mirage*** offers the confort of spacious and personali...
+ details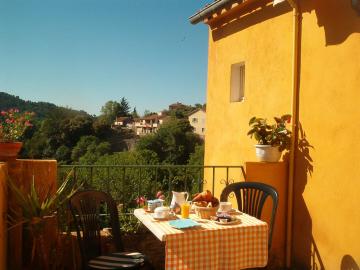 This 19th century post house has been run by the same family for three generations. The hotel is in the village center, ...
+ details
Discover France's regions. From your hotel you can visit the different sites near La Penne Sur Huveaune in the department Bouches Du Rhone or organize the legs of your trip in cities based on your interests.
You will discover local specialities at the hotels in La Penne Sur Huveaune thanks to your hosts' advice. You can discover the historical, cultural and gastronomic patrimony by treating yourself to regional recipes prepared by our chefs.
Upon arrival, you will take advantage of the comfort and conviviality of the quality accommodations by Logis hotel-restaurants in La Penne Sur Huveaune.
Do wait any longer! Take advantage of our online reservation system and enjoy your holiday with peace of mind.
Hotel in LA PENNE SUR HUVEAUNE: discover the reviews of travellers
Activities and sightseeing in the area of LA PENNE SUR HUVEAUNE:
ARTOTHEQUE ANTONIN ARTAUD
House of Crafts and craftsmanship
SEIZE Galerie - Art & éditions limitées
ART 152
Arts nomades
L'Autoportrait
Poetry International Center of Marseille
La Citerne
Antique Art Marseille
Galerie Asakusa
Means of transport near LA PENNE SUR HUVEAUNE:
ONE-LIMOUSINE Chauffeur Service & limousine hire Marseille Aéroport & Gare TGV
ProvenceVisit
Villa Garlaban
Hélisurface