Your hotel in Coulombiers
Book your hotel and restaurant in Coulombiers among 2200 Logis establishments at a low price

The Auberge Le Centre Poitou ***, located in Coulombiers, a small and quiet village, about 1 hour from La Rochelle, 45 m...
+ details

Le Chapeau Rouge in Lusignan is a former post-house built in 1643, in a small town which was rebuilt after the destructi...
+ details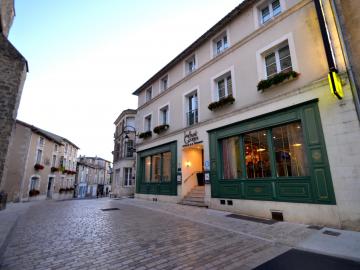 The Hotel Saint Georges is located in the historic centre of the lovely village of Vivonne, a refreshing stopover in a c...
+ details

Located in the heart of Poitiers and 20 minutes from the Futuroscope park, the Logis Hôtel de l'Europe*** welcomes you i...
+ details

For several generations now, the Blondin family has provided guests with 3 excellent reasons for loving the Poitou regio...
+ details

CHASSENEUIL DU POITOU 24 km
Book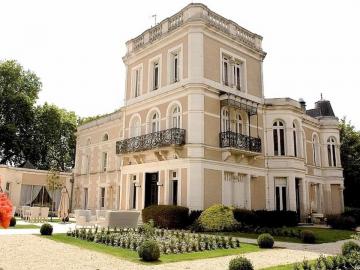 Fully restored and refurbished with meticulous care and attention, our hotel, the history of which dates back to the 18t...
+ details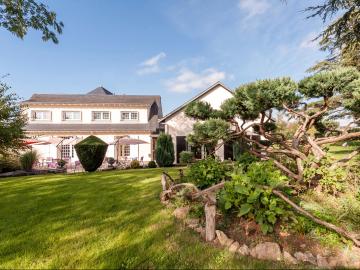 The owners are delighted to welcome you to their establishment in a comfortable and verdant setting on the heart of Poit...
+ details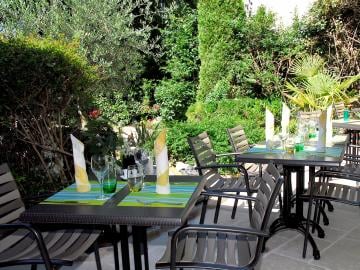 + details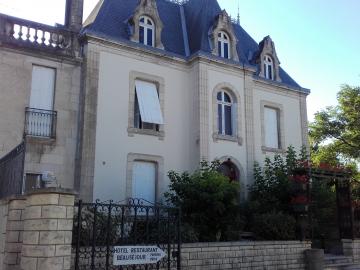 Hotel Beauséjour is in Chauvigny in the heart of the Vienne, a beautiful region to visit, teeming with history, architec...
+ details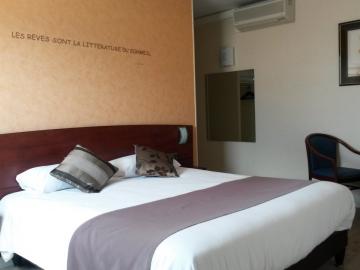 A central location in a delightful mediaeval town, ideally situated for anybody wishing to tour the Poitou Marshes or vi...
+ details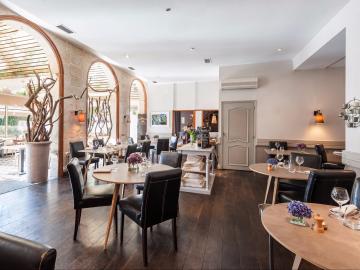 The valley of the Sèvre Niortaise, at the heart of Roman Poitou, is the delightful region in which is found the hotel & ...
+ details
CELLES SUR BELLE 39 km
Book
Situated in a charming Poitou village, the "Hostellerie de l'Abbaye" proposes a range of gastronomic dishes blending loc...
+ details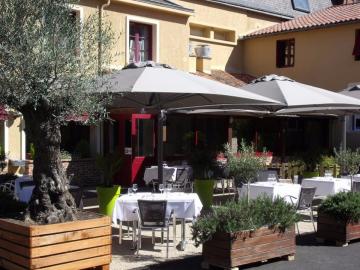 We are pleased to offer you the hospitality of our hotel-restaurant Le Cygne (the Swan) in Airvault, a delightful little...
+ details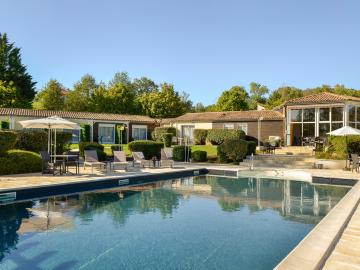 If you are looking for a romantic stay on the banks of the Vienne, a family holiday in the countryside or a rest stop on...
+ details
Discover France's regions. From your hotel you can visit the different sites near Coulombiers in the department Vienne or organize the legs of your trip in cities based on your interests.
You will discover local specialities at the hotels in Coulombiers thanks to your hosts' advice. You can discover the historical, cultural and gastronomic patrimony by treating yourself to regional recipes prepared by our chefs.
Upon arrival, you will take advantage of the comfort and conviviality of the quality accommodations by Logis hotel-restaurants in Coulombiers.
Do wait any longer! Take advantage of our online reservation system and enjoy your holiday with peace of mind.
Hotel in COULOMBIERS: discover the reviews of travellers
Activities and sightseeing in the area of COULOMBIERS:
Le Confort Moderne
Baudouin Sylvie
EMERGENCE ART ET SCIENCE - Château de La Grange
Aux Bois Gravés
Galerie 170
L'ÂME BRUTE
Galerie d'Art Contemporain "Eau Trois Robinets"
Galerie Sauvage Dumas
Au Chant du Diamant
Galerie Montgautier
Means of transport near COULOMBIERS:
Aéroport de Poitiers Biard
Aéroclub Les Ailes Chatelleraudaises
Aérodrome Niort - Marais Poitevin
Aérodrome Niort Souché
ferme du Fort
Hélisurface 3
Harc Heli
Parc Héli
Hélisurface 1
Hélisurface