Your hotel in St Savin
Book your hotel and restaurant in St Savin among 2200 Logis establishments at a low price

Our hotel is located in the immediate vicinity of the Writing and Book Profession centre and the banks of the River Gart...
+ details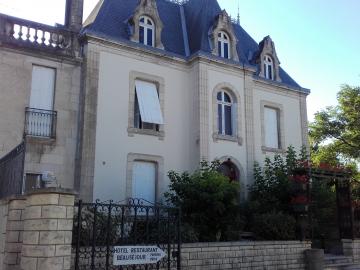 Hotel Beauséjour is in Chauvigny in the heart of the Vienne, a beautiful region to visit, teeming with history, architec...
+ details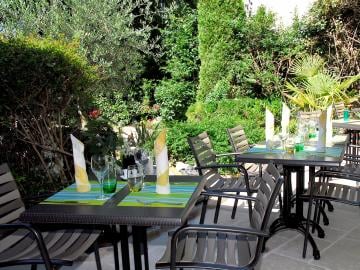 + details


YZEURES SUR CREUSE 24 km
Book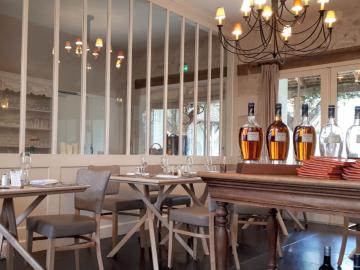 The Relais de la Mothe hotel is an old 18th century coaching inn which has been recently renovated. Its chambre d'hôte s...
+ details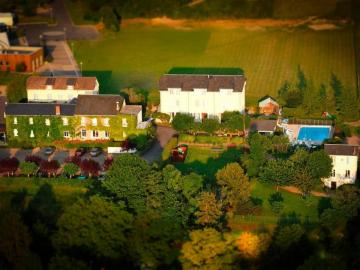 The Logis Hotel Restaurant le Clos Paillé ***, located in La Roche Posay in the heart of the thermal center of La Roche ...
+ details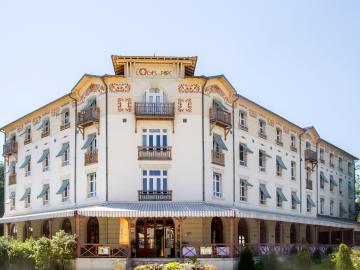 Born in 1905, Logis Les Loges du Parc in La Roche Posay, a tourist residence, imposes its Belle Epoque façade in the hea...
+ details

Do you know La Roche-Posay well? It is a famous thermal bath and spa and also a small fortified village with ramparts an...
+ details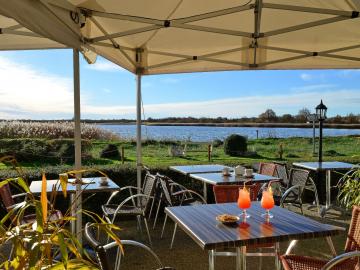 Located just opposite Lake Gabrière, surrounded by magnificent flora and fauna, our inn proposes a range of culinary spe...
+ details

CHASSENEUIL DU POITOU 39 km
Book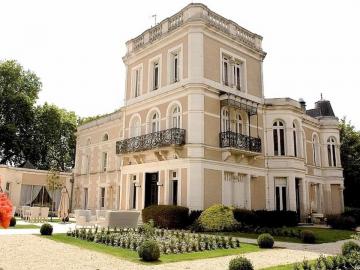 Fully restored and refurbished with meticulous care and attention, our hotel, the history of which dates back to the 18t...
+ details

LE GRAND PRESSIGNY 40 km
Book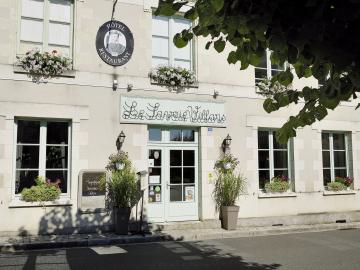 "The Savoy Villars", a former coaching inn located in Grand Pressigny in the heart of the city, in a capital of prehisto...
+ details

Located in the heart of Poitiers and 20 minutes from the Futuroscope park, the Logis Hôtel de l'Europe*** welcomes you i...
+ details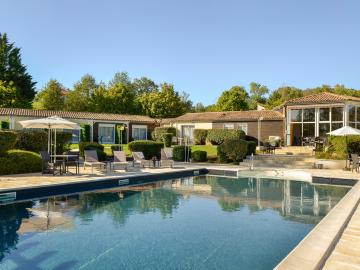 If you are looking for a romantic stay on the banks of the Vienne, a family holiday in the countryside or a rest stop on...
+ details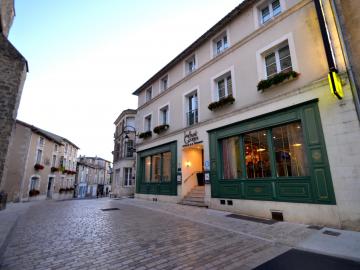 The Hotel Saint Georges is located in the historic centre of the lovely village of Vivonne, a refreshing stopover in a c...
+ details
Discover France's regions. From your hotel you can visit the different sites near St Savin in the department Vienne or organize the legs of your trip in cities based on your interests.
You will discover local specialities at the hotels in St Savin thanks to your hosts' advice. You can discover the historical, cultural and gastronomic patrimony by treating yourself to regional recipes prepared by our chefs.
Upon arrival, you will take advantage of the comfort and conviviality of the quality accommodations by Logis hotel-restaurants in St Savin.
Do wait any longer! Take advantage of our online reservation system and enjoy your holiday with peace of mind.
Hotel in ST SAVIN: discover the reviews of travellers
Activities and sightseeing in the area of ST SAVIN:
Le Confort Moderne
Antiquités Asiatiques et Galerie de l'Excellence
Galerie d'Art Contemporain "Eau Trois Robinets"
UTOPIARTS
John Day Galerie d'art
Au Chant du Diamant
Atelier Suret-Canale
L'ÂME BRUTE
Galerie 170
Aux Bois Gravés
Means of transport near ST SAVIN:
Aéroport de Poitiers Biard
Aéroclub Les Ailes Chatelleraudaises
Hélisurface
Hélisurface
Hélisurface 1
Harc Heli
Parc Héli
Hélisurface 3
Hélisurface
ferme du Fort