Your hotel in Darney
Book your hotel and restaurant in Darney among 2300 Logis establishments at a low price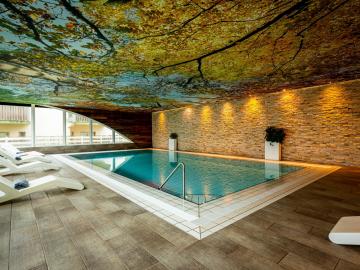 In the heart of a green environment, facing the splendid Thermal Park of Vittel, the Orée du Bois in Vittel welcomes you...
+ details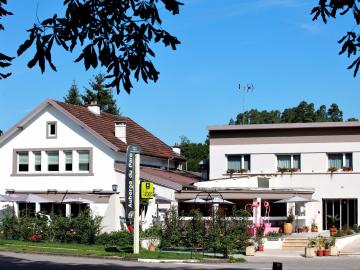 We are located in the country, in a quiet setting. Our hotel offers equipped and comfortable rooms and 2 restaurant room...
+ details


ROUVRES EN XAINTOIS 25 km
Book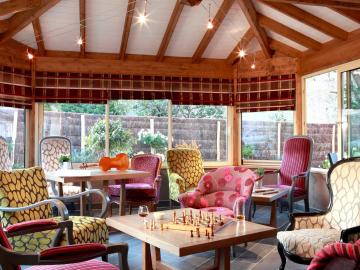 In the land of Jeanne d'Arc,Bourges en Xaintois has still the charm of lorrain villages. It is a pleasant stop for your ...
+ details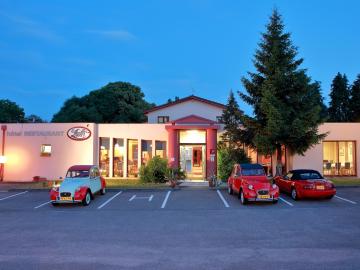 Hotel located in the heart of the Vosges, in a city known worldwide as the birthplace of the violin manufacturing and bo...
+ details
BOURBONNE LES BAINS 27 km
Book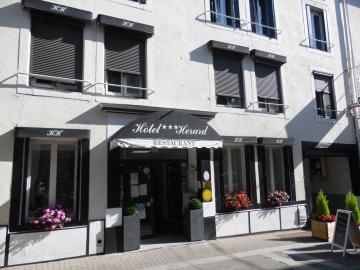 Hotel Hérard and its restaurant Chez Maxime invites you to come and relax and recharge your batteries in the heart of th...
+ details


GIRONCOURT SUR VRAINE 27 km
Book
Located in Gironcourt sur Vraine, at the heart of the Vosges plain, between Epinal and Neufchâteau, 15' from Vittel, Mir...
+ details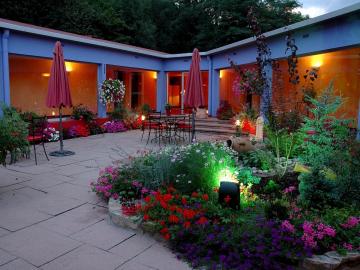 The Hotel Atrium is located just a few minutes from Epinal, with its Images Museum, welcoming you in a warm and friendly...
+ details


Relais de Vincey welcomes you to its gîte where guests are pampered in a warm family atmosphere, in the great tradition ...
+ details

In the heart of a broad green valley, in the South of the Vosges Mountains, have a pleasant stay in La Residence: XIXth-...
+ details
LUXEUIL LES BAINS 38 km
Book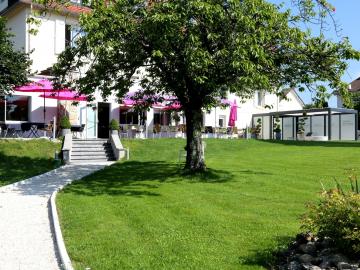 For four generations, our family has welcomed guests to Luxeuil-les-Bains, a thermal, medieval city of character, in Fra...
+ details

GIRMONT VAL D'AJOL 42 km
Book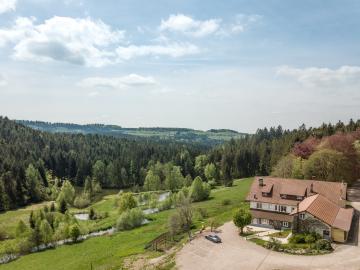 La Vigotte enjoys an idyllic location in the heart of the forests of the southern Vosges, a stone's throw from the town ...
+ details


MONTIGNY LE ROI 43 km
Book
Here, between Burgundy and Vosges, between the Marne and the Meuse, the forest has its kingdom and gastronomy its realm....
+ details

COMBEAUFONTAINE 43 km
Book
Le Balcon offers all of the charm of a country inn. He proposes dishes which are pleasant to taste and pleasing to the e...
+ details


La poirie, ideal stopover for pure air and rest, on the Alsace route. Tendon is located at the bottom of the Vosges mass...
+ details
Discover France's regions. From your hotel you can visit the different sites near Darney in the department Vosges or organize the legs of your trip in cities based on your interests.
You will discover local specialities at the hotels in Darney thanks to your hosts' advice. You can discover the historical, cultural and gastronomic patrimony by treating yourself to regional recipes prepared by our chefs.
Upon arrival, you will take advantage of the comfort and conviviality of the quality accommodations by Logis hotel-restaurants in Darney.
Do wait any longer! Take advantage of our online reservation system and enjoy your holiday with peace of mind.
Hotel in DARNEY: discover the reviews of travellers
Activities and sightseeing in the area of DARNEY:
Imaging of Épinal
La Lune en Parachute
Maison du Bailli
Regalerie
Déroyaume Fondeur SARL
L'atelier des poupées
La Chapelle des Arts de La Suche
Aubry Delphine
Galerie Art&Fact
lasourcedesartisans
Means of transport near DARNEY:
Aéroport d'Epinal-Mirecourt
Aéro Club Vosgien
Hélisurface
Hélisurface
Ancienne Base de Damblain
Plate-Forme U.l.m Libertyfly
taxi christiane muller
Aérodrome de Neufchâteau