hôtels Maizieres la grande paroisse
Your hotel in Maizieres La Grande Paroisse
Book your hotel and restaurant in Maizieres La Grande Paroisse among 2300 Logis establishments at a low price

ROMILLY SUR SEINE 6 km
Book
Le Marais Hotel is in the business district of Romilly-sur-Seine, in Champagne-Ardenne, 90 minutes from Reims and Paris ...
+ details

NOGENT SUR SEINE 21 km
Book
Located in the town of Nogent-Sur-Seine, the Le Beau Rivage hotel offers you a real break in the green, at the crossroad...
+ details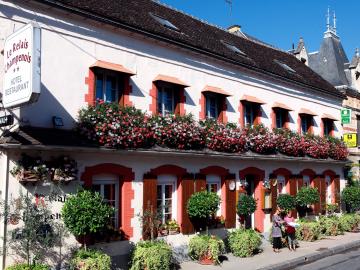 A former post-house in the heart of the Sézanne vineyards, in Champagne, the Relais Champenois welcomes you in a calm an...
+ details

The Hôtel du Cirque is located in the heart of the beautiful city of Troyes. We invite you to come and stay at our estab...
+ details
CRENEY PRES TROYES 31 km
Book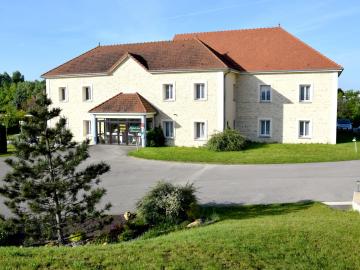 The logis hotel des Sources in Creney-près-Troyes is the ideal place to enjoy a stopover in an invigorating setting in t...
+ details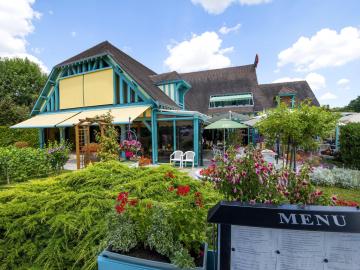 In the calm and tranquility of a floral garden, outside the town, the Pan de Bois hotel offers the comfort of a delightf...
+ details
AUGERS EN BRIE 37 km
Book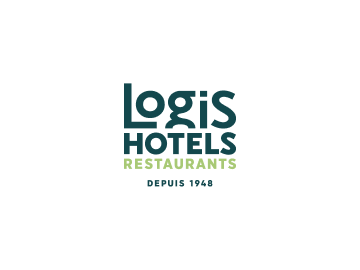 + details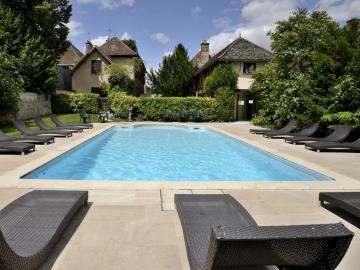 Le Tadorne is a 3*** hotel in typical champenois style, half-timbered houses of 17th and 18th centuries in the middle o...
+ details


BERGERES LES VERTUS 45 km
Book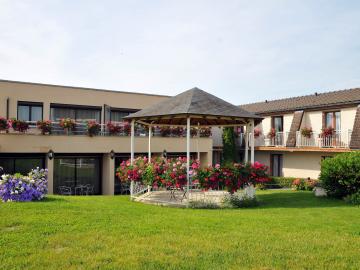 It is in the heart of Champagne that the whole team will welcome you, 43 rooms at the Hostellerie du Mont Aimé and 18 ro...
+ details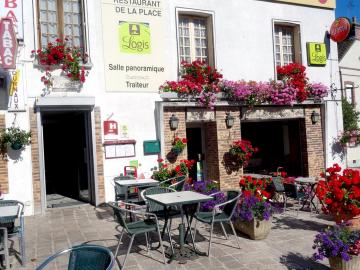 A hotel & restaurant which has been in the hands of the same family for 4 generations. Family atmosphere, calm, out in t...
+ details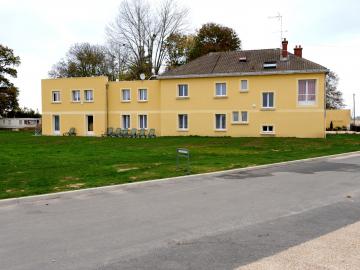 Located just 80km east of Paris, in the village of Chartrognes, in the heart of Aérosphalte, Ferté Gaucher mechanical sp...
+ details

LA FERTE GAUCHER 47 km
Book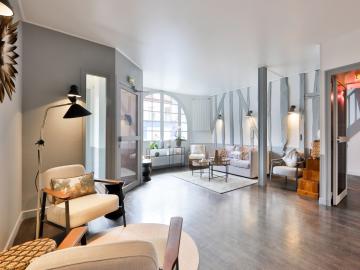 We give you the chance to enjoy a pleasant time in our establishment. A covered pool, a sauna and a leisure area are ava...
+ details


LUSIGNY SUR BARSE 48 km
Book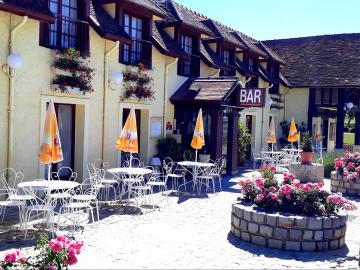 Previously a farm, whose land and buildings have now been turned into a charming hotel complex with well-equipped rooms ...
+ details


MESNIL ST PERE 49 km
Book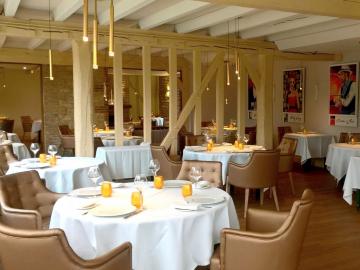 The hotel L'Auberge du Lac is located in the heart of the Orient Forest Natural Park. 20 km from Troyes, the city of art...
+ details
Discover France's regions. From your hotel you can visit the different sites near Maizieres La Grande Paroisse in the department Aube or organize the legs of your trip in cities based on your interests.
You will discover local specialities at the hotels in Maizieres La Grande Paroisse thanks to your hosts' advice. You can discover the historical, cultural and gastronomic patrimony by treating yourself to regional recipes prepared by our chefs.
Upon arrival, you will take advantage of the comfort and conviviality of the quality accommodations by Logis hotel-restaurants in Maizieres La Grande Paroisse.
Do wait any longer! Take advantage of our online reservation system and enjoy your holiday with peace of mind.
Hotel in MAIZIERES LA GRANDE PAROISSE: discover the reviews of travellers
Activities and sightseeing in the area of MAIZIERES LA GRANDE PAROISSE:
ActivGalerie
Galerie Cayon
Galerie Saint Martin
Artizi
L'Arrivage
Zoom Photo
Passeart Espace D'art Contemporain
LA MAISON DE LEONART
Galerie ARTES
Galerie Passeart
Means of transport near MAIZIERES LA GRANDE PAROISSE:
Paris-Vatry Airport (XCR)
Troyes-Barberey Airport
Aéroclub de Sézanne
LFFG
Aeromodelisme Aeromodel Club de SENS
Aérodrome de Sézanne - Saint-Rémy
Aérodrome de Pont-sur-Yonne