Your hotel in Ile D'ouessant
Book your hotel and restaurant in Ile D'ouessant among 2300 Logis establishments at a low price

Exceptional location, unspoilt nature and quality services! The Château de Sable is distinguished by its location. In fr...
+ details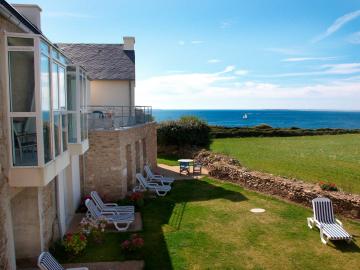 "Hotel located at the heart of the village of Pointe Saint Mathieu; made up of 7 buildings containing rooms equipped wit...
+ details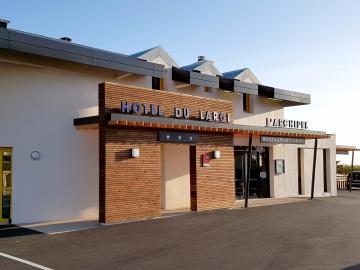 The Hôtel du LARGE and its restaurant L'ARCHIPEL serving Traditional Surf and Turf cuisine are ideally located at the ti...
+ details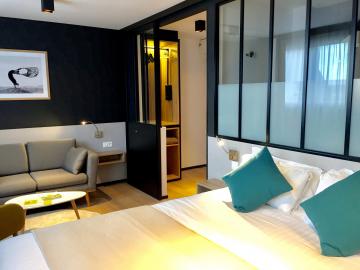 The hotel-restaurant Les Voyageurs is located in Saint-Renan, a "city of character" between Brest, le Conquet and les Ab...
+ details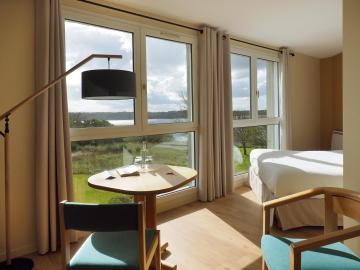 From its large wooded garden, overlooking the tip of the Portzic and offering a breathtaking view of the Brest harbour, ...
+ details


CAMARET SUR MER 42 km
Book
At the end of the Crozon peninsula, the Logis Hôtel de France overlooks the port of Camaret and offers the ideal startin...
+ details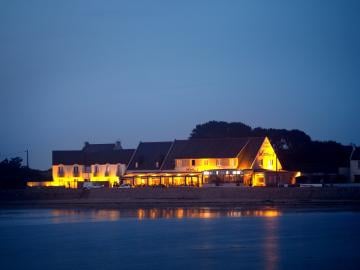 Breathtaking views and a feeling of being at the end of the world are the watchwords of this establishment set facing th...
+ details

Close to the town centre, guests are welcomed to a large typical Brittany-style house, surrounded by greenery and locate...
+ details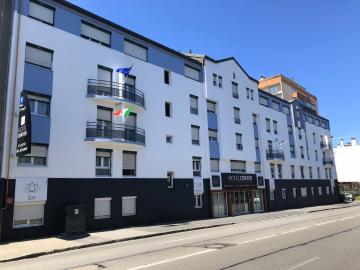 Our establishment offers top-rate service in central Brest for lone travellers, couples and families, whether travelling...
+ details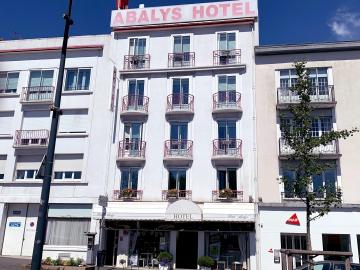 In the heart of downtown Brest, the Logis Hôtel Abalys welcomes you 200m from the train station, near the commercial por...
+ details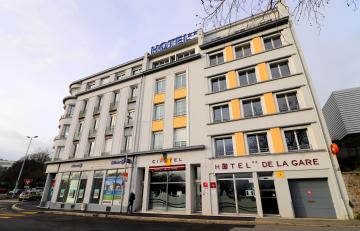 Located in the town centre, near the Convention Centre, ports, and railway stations. The hotel offers a panoramic view...
+ details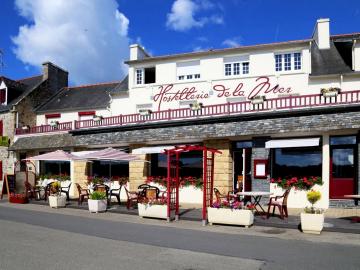 At the heart of the peninsula, in the harbour of Brest, le Fret is an ideal holiday resort for water sports and walks. ...
+ details
Discover France's regions. From your hotel you can visit the different sites near Ile D'ouessant in the department Finistere or organize the legs of your trip in cities based on your interests.
You will discover local specialities at the hotels in Ile D'ouessant thanks to your hosts' advice. You can discover the historical, cultural and gastronomic patrimony by treating yourself to regional recipes prepared by our chefs.
Upon arrival, you will take advantage of the comfort and conviviality of the quality accommodations by Logis hotel-restaurants in Ile D'ouessant.
Do wait any longer! Take advantage of our online reservation system and enjoy your holiday with peace of mind.
Hotel in ILE D'OUESSANT: discover the reviews of travellers
Activities and sightseeing in the area of ILE D'OUESSANT:
Le Chenal
Morinay Bernard
Atlantic Center Of The Photographie - Le Cap
Galerie Notre Dame
Atelier Villadada
Atelier Mandarine
Regard
Iffic dessineur
Ramine
Galerie La Navire - Art contemporain
Means of transport near ILE D'OUESSANT:
Aéroport Brest Bretagne
Aéroport de l'Île de Ouessant
Mairie
Loc n' Go
Brest Airport Departures