Your hotel in Huelgoat
Book your hotel and restaurant in Huelgoat among 2200 Logis establishments at a low price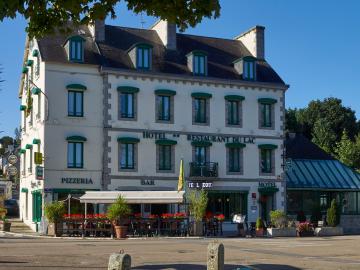 Huelgoat, its lake and its forest... Located in the Monts d'Arrée, in the heart of the village of Huelgoat in Finistère....
+ details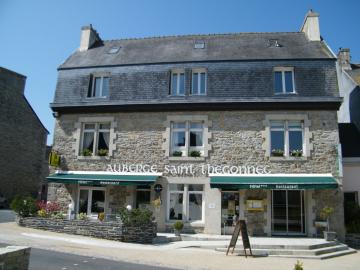 The calm of the hotel and the freshness of our cooking ensure that you will retain pleasant memories of your stay at the...
+ details
Ideally located in Morlaix, this modern hotel offers a free Wi-Fi connection, a terrace and a restaurant which offers di...
+ details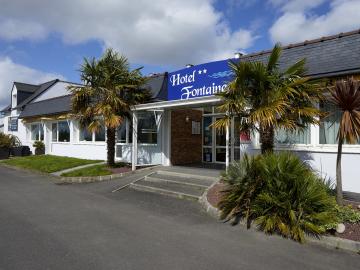 + details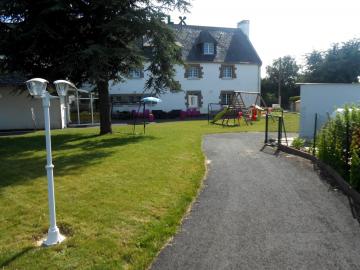 Christelle and Philippe Haond welcome you seven days a week to the friendly atmosphere of Le Relais des Primeurs. The fu...
+ details

BELLE ISLE EN TERRE 32 km
Book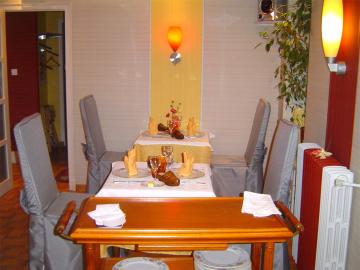 Relais de l'Argoat is a peaceful family-run inn at the heart of the tranquil village of Argoat....
+ details


In the bay of Morlaix, in the heart of a historic seaside resort with a breathtaking view of the peninsula, Le Logis l'h...
+ details
Welcome to the Clos du Pontic, a 3-star hotel located in the heart of the historic centre of Landerneau, famous for its ...
+ details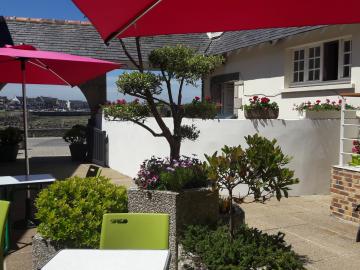 On the seafront, just outside the town centre. Guaranteed car parking. Calm, set in a flowery garden. Simple, comfort...
+ details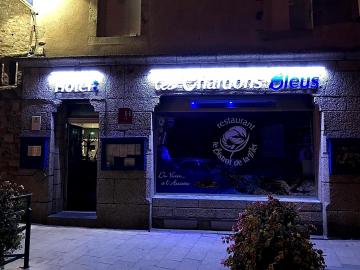 Welcome to the centre of Roscoff and discover the calm and gentle way of life at Les Chardons Bleus (the blue thistles),...
+ details
At the heart of one of the most beautiful villages in France is the hotel & restaurant "Le Prieuré", a warm, family-styl...
+ details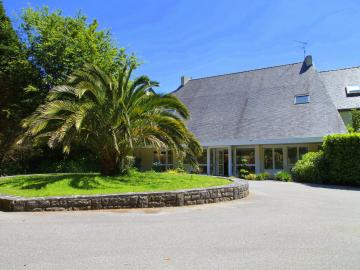 Life is what you make of it, and ours is made of small daily delights, from nature, areas, serenity..and many gourmet pl...
+ details
Discover France's regions. From your hotel you can visit the different sites near Huelgoat in the department Finistere or organize the legs of your trip in cities based on your interests.
You will discover local specialities at the hotels in Huelgoat thanks to your hosts' advice. You can discover the historical, cultural and gastronomic patrimony by treating yourself to regional recipes prepared by our chefs.
Upon arrival, you will take advantage of the comfort and conviviality of the quality accommodations by Logis hotel-restaurants in Huelgoat.
Do wait any longer! Take advantage of our online reservation system and enjoy your holiday with peace of mind.
Hotel in HUELGOAT: discover the reviews of travellers
Activities and sightseeing in the area of HUELGOAT:
L'École des filles
Galerie "Des Fous, Des Sages"
Assoc Intercomm Au Fil Du Queffleuth
atelier expo peinture toiles et ardoises
Workshop Peinture-Réalisation Fresques Et Trompe-L'oeil
Le Regard Eclairé
Les Stèles
Artichaut Ateliers Et Galerie
Salle Anne de Bretagne
Association les Moyens Du Bord
Means of transport near HUELGOAT:
Aéroport de Morlaix-Ploujean
Sicom Aérodrome Bretagne Atlantique
Airport Lannion - Cote de Granit Rose
Car-Fly - Le covoiturage d'aéroport
Iroise Aéro Formation
Bretagne Ulm
Hélisurface
Hélisurface
Hélisurface
Hélisurface