Your hotel in Veules Les Roses
Book your hotel and restaurant in Veules Les Roses among 2400 Logis establishments at a low price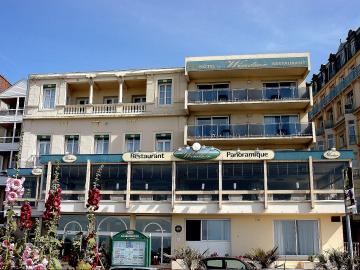 Looking out to sea, just a stone's throw from the town centre and the balneotherapy centre, Hotel Windsor welcomes guest...
SASSETOT LE MAUCONDUIT 21 km
Book
A restful stopover between sea and land, such is the "Relais des Dalles", a former café and hairdressers, transformed du...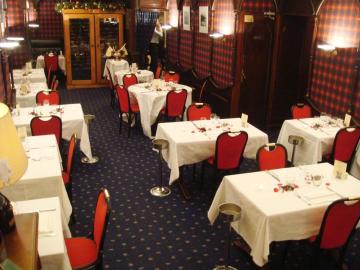 In a distinctive building offering the charm of yesteryear, the hotel & restaurant "Les Arcades" is the only hotel in th...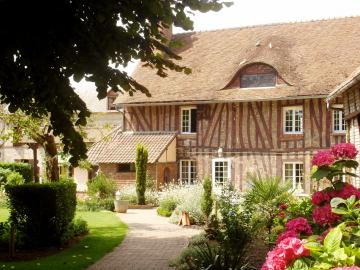 The "Clos Normand" is a former coach house dating back to the 15th century and transformed into a welcoming inn in 1900....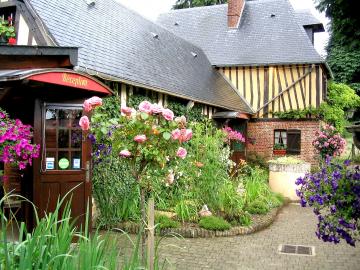 In a green valley, at the side of the D5 road, which is very quiet at night, between orchards and woods, our hotel is a ...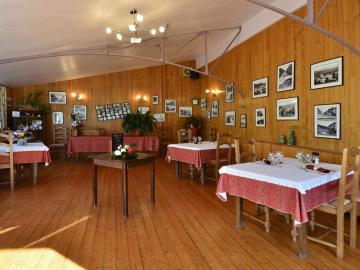 Nestled at the foot of the cliffs, the Auberge des Tonnelles welcomes you to an authentically natural setting just a sto...
CAUDEBEC EN CAUX 39 km
Book
In the heart of the A29, A13, A150 motorway triangle (20 km) and the Caux region, on the banks of the Seine, the "Au Nor...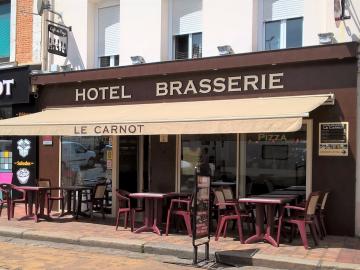 Le Camot hotel restaurant, completely renovated in 2011, is located in the heart of the town of Bolbec, close to the tow...
Situated between Le Tréport and Dieppe, 300 metres from the sea and the highest cliffs in Europe, the hostelry of the Vi...
MERS LES BAINS 47 km
Book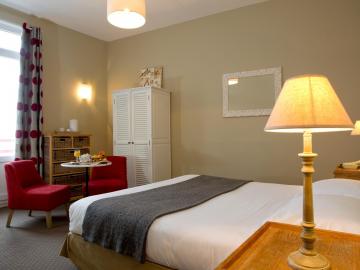 Grand Hotel Bellevue has been on the seaside since 1920. On the Opal Coast, just 2 hours from Paris, Grand Hotel Bellev...
Just a few kilometres from the historical centre of Rouen, at the heart of the Roumare forest, our hotel & restaurant we...
NEUFCHATEL EN BRAY 48 km
Book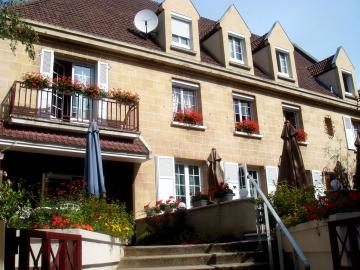 A hotel restaurant referenced by Normandie Qualité Tourisme since 2005. It is located right in the middle of the pays de...
Discover France's regions. From your hotel you can visit the different sites near Veules Les Roses in the department Seine Maritime or organize the legs of your trip in cities based on your interests.
You will discover local specialities at the hotels in Veules Les Roses thanks to your hosts' advice. You can discover the historical, cultural and gastronomic patrimony by treating yourself to regional recipes prepared by our chefs.
Upon arrival, you will take advantage of the comfort and conviviality of the quality accommodations by Logis hotel-restaurants in Veules Les Roses.
Do wait any longer! Take advantage of our online reservation system and enjoy your holiday with peace of mind.
Hotel in VEULES LES ROSES: discover the reviews of travellers
Activities and sightseeing in the area of VEULES LES ROSES:
La Quincaillerie
La Maison de Jules
Ouvry Annie
Atelier 2
Galerie l'Espace
Drs Guenneguez Herve Ouvry Paul
MES CADEAUX ART ET DECO - Angélique Arnoult
Galerie Ledrait
l'Effet Mer
atelier 26
Means of transport near VEULES LES ROSES:
Flugplatz Dieppe-Saint-Aubin
Aérodrome de Saint-Valéry Vittefleur
Aérodrome Le Havre-Saint Romain
Aérodrome d'Eu - Mers - Le Tréport