hôtels Verteuil sur charente
Your hotel in Verteuil Sur Charente
Book your hotel and restaurant in Verteuil Sur Charente among 2200 Logis establishments at a low price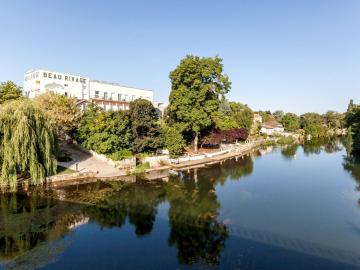 The hotel welcomes guests to simple but cosy bedrooms, most of which overlook the gardens and offer a beautiful view of ...
+ details

CHASSENEUIL SUR BONNIEURE 25 km
Book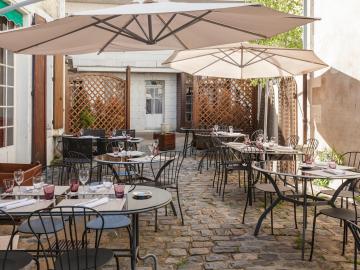 A warm, friendly, family hotel. Traditional, tasty cooking. At the heart of the town of Chasseneuil, on the Angoulême – ...
+ details

At the heart of a 13th century medieval village, on the banks of the Vienne, the hotel & restaurant Emeraude provides ac...
+ details


AVAILLES LIMOUZINE 36 km
Book
An inn full of character, at the heart of the village of Availles-Limouzine. Our bedrooms are equipped with all modern c...
+ details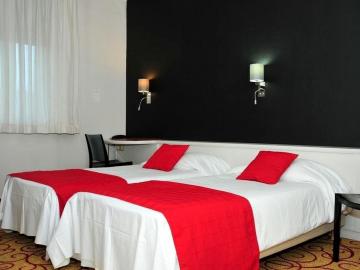 Located in the center of Angouleme, the Europeen Hotel Citotel welcomes you in a warm and quiet setting. The hotel is id...
+ details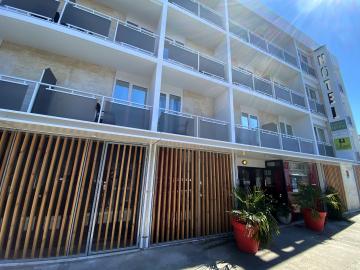 "Hotel Epi d'Or has been totally refurbished and renovated in order to meet the most exacting quality standards: calm, c...
+ details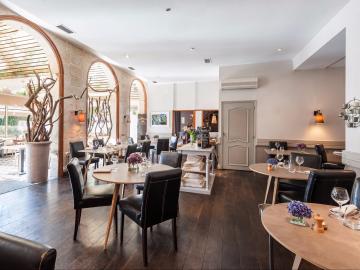 The valley of the Sèvre Niortaise, at the heart of Roman Poitou, is the delightful region in which is found the hotel & ...
+ details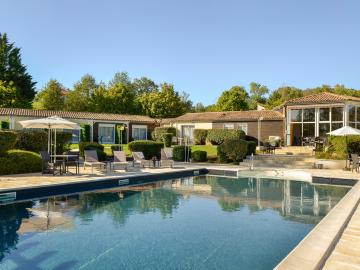 If you are looking for a romantic stay on the banks of the Vienne, a family holiday in the countryside or a rest stop on...
+ details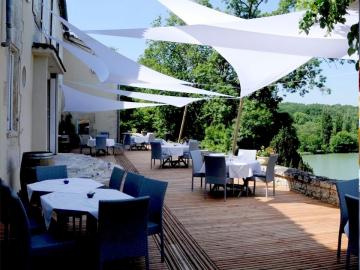 Nestled in 80 hectares of wood and meadows, the Domaine du Châtelard is an 18th century manor house, overlooking a priva...
+ details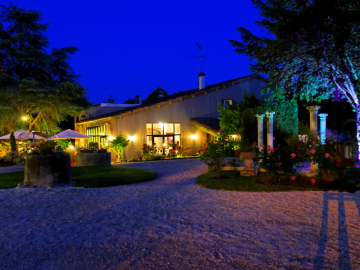 In the heart of Grande Champagne, surrounded by the largest white wine vineyard in the world, which allows after distill...
+ details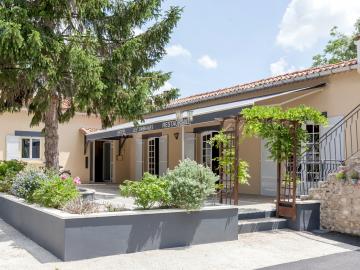 Located within a green surrounding on the well-known road « La route des petits ponts romains ». The Hotel Les Ombrages ...
+ details
CELLES SUR BELLE 46 km
Book
Situated in a charming Poitou village, the "Hostellerie de l'Abbaye" proposes a range of gastronomic dishes blending loc...
+ details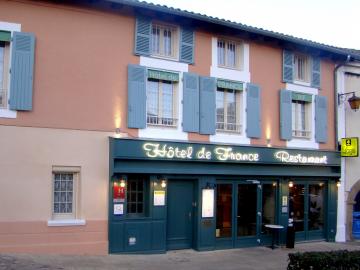 A former coaching inn, our hotel and restaurant is at the centre of what is known as the meteorite region, known the wor...
+ details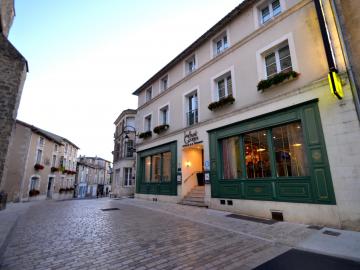 The Hotel Saint Georges is located in the historic centre of the lovely village of Vivonne, a refreshing stopover in a c...
+ details
Discover France's regions. From your hotel you can visit the different sites near Verteuil Sur Charente in the department Charente or organize the legs of your trip in cities based on your interests.
You will discover local specialities at the hotels in Verteuil Sur Charente thanks to your hosts' advice. You can discover the historical, cultural and gastronomic patrimony by treating yourself to regional recipes prepared by our chefs.
Upon arrival, you will take advantage of the comfort and conviviality of the quality accommodations by Logis hotel-restaurants in Verteuil Sur Charente.
Do wait any longer! Take advantage of our online reservation system and enjoy your holiday with peace of mind.
Hotel in VERTEUIL SUR CHARENTE: discover the reviews of travellers
Activities and sightseeing in the area of VERTEUIL SUR CHARENTE:
F.r.a.c
GALERIE MR
Les Mains Sales
Art Image Angoulême
La Demeure des Roses
Les Modillons
Jean David atelier d'art
Galerie Sauvage Dumas
Fenêtre en lumière
Christine Platon
Means of transport near VERTEUIL SUR CHARENTE:
AngoulêmeCognac Airport
Hospital Helipad
Aérodrome de Couhé - Vérac