Your hotel in Stainville
Book your hotel and restaurant in Stainville among 2200 Logis establishments at a low price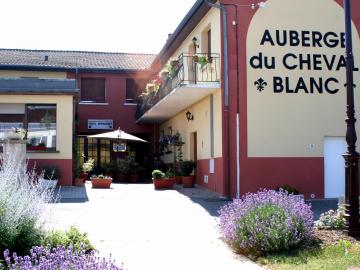 The Logis l'Auberge Le Cheval Blanc is located in the heart of the charming village of Chamouilley, in the north of the ...
+ details

La Vinaigrerie is a true haven of peace, where you can relax and recharge your batteries in the heart of the High Marne ...
+ details
CHAUMONT SUR AIRE 31 km
Book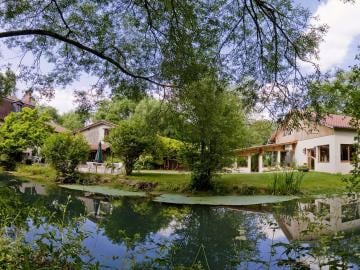 "Le Chantoiseau" Hotel, newly built, and designed with the respect of all modern requirements concerning space, comfort ...
+ details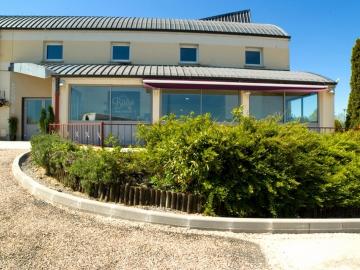 Dine in our restaurant where cuisine is featured. Our executive chef and owners loves products which are well-raised, fr...
+ details

GIFFAUMONT CHAMPAUBERT 34 km
Book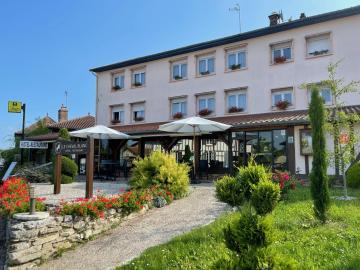 Located 200m from the Der-Chantecoq lake, in a quiet and charming village, the Cheval Blanc hotel in Giffaumont Champaub...
+ details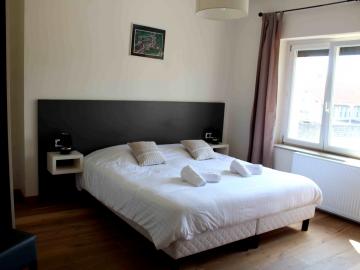 Located in Euville, in the heart of a small charming village, the hotel restaurant Le Provençal invites you to come and ...
+ details

LES TROIS DOMAINES 36 km
Book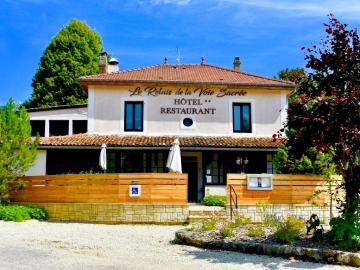 Recently renovated, in a uniform style: elegant and cosy, in order to be able to have a great time in Meuse. All our roo...
+ details


GUDMONT VILLIERS 37 km
Book
In a magnificent natural site, the restaurant La Source Bleue has been sharing its elegantly exotic cuisine for 15 years...
+ details


PAGNY SUR MEUSE 41 km
Book
Hotel & restaurant located on the N4 Nancy-Paris trunk road. The hotel is fully-enclosed and securely locked after 10.30...
+ details


ANDELOT BLANCHEVILLE 46 km
Book
Our hotel & restaurant is located in a small village, set in calm and green countryside. A forest region, with category ...
+ details


HEUDICOURT SOUS LES COTES 49 km
Book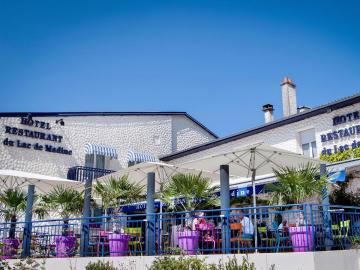 Located in the heart of the Lorraine Regional Natural Park, between Metz and Nancy, our Logis Hôtel "Élégance" has creat...
+ details
Discover France's regions. From your hotel you can visit the different sites near Stainville in the department Meuse or organize the legs of your trip in cities based on your interests.
You will discover local specialities at the hotels in Stainville thanks to your hosts' advice. You can discover the historical, cultural and gastronomic patrimony by treating yourself to regional recipes prepared by our chefs.
Upon arrival, you will take advantage of the comfort and conviviality of the quality accommodations by Logis hotel-restaurants in Stainville.
Do wait any longer! Take advantage of our online reservation system and enjoy your holiday with peace of mind.
Hotel in STAINVILLE: discover the reviews of travellers
Activities and sightseeing in the area of STAINVILLE:
Les gardiens du temple
La Galerie du Loup
Isabelle Bergerot
Galerie Pierre L
Atelier D Art Vainikka
Means of transport near STAINVILLE:
Hélisurface
Hélisurface
Aérodrome de Vitry-le-François - Vauclerc