hôtels Clermont en argonne
Your hotel in Clermont En Argonne
Book your hotel and restaurant in Clermont En Argonne among 2200 Logis establishments at a low price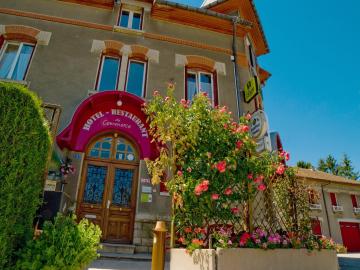 The Logis hôtel-restaurant Le Commerce in Aubréville was founded in 1964 by the Labrosse family. Today Patricia and Laur...
+ details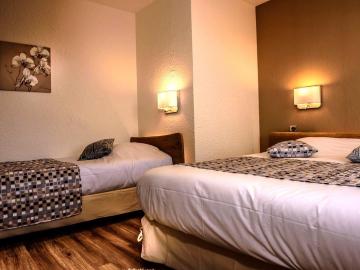 Located at the place de l'hôtel de ville, listed from the 18th century, a young and dynamic team is available to make yo...
+ details

VIENNE LE CHATEAU 17 km
Book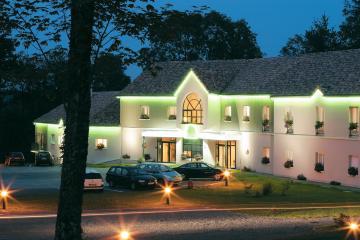 Logis Le Tulipier, a quiet hotel in the heart of the Argonne Forest Richard Dogna and his team welcome you to their 35-...
+ details

LES TROIS DOMAINES 22 km
Book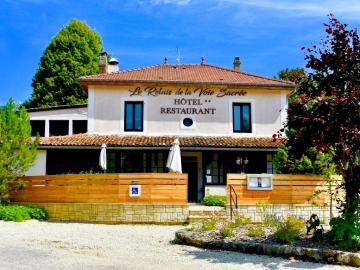 Recently renovated, in a uniform style: elegant and cosy, in order to be able to have a great time in Meuse. All our roo...
+ details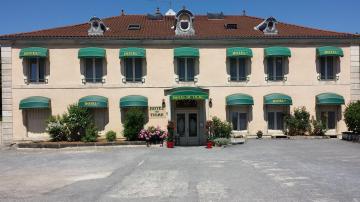 Whether on business or simply touring, the hotel DU TIGRE, in its attractive setting, offers bright functional rooms and...
+ details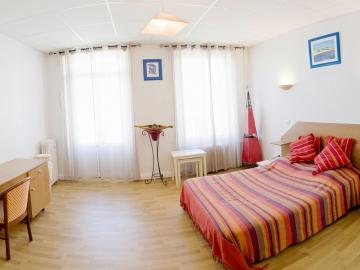 Located in the centre of Verdun, just a stone's throw from the railway station, "Les Colombes" is a warm and cosy family...
+ details
CHAUMONT SUR AIRE 24 km
Book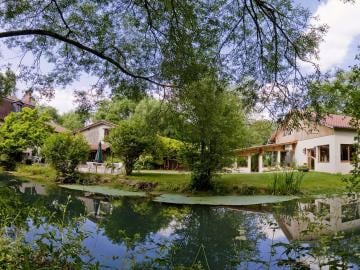 "Le Chantoiseau" Hotel, newly built, and designed with the respect of all modern requirements concerning space, comfort ...
+ details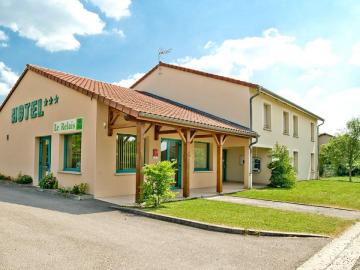 A charming, comfortable and secure country hotel built in 2004, at the gateway to the battlefields of Verdun. Rooms ...
+ details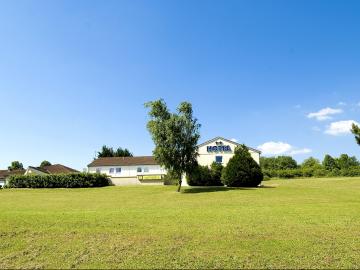 A modern hotel in an ideal setting, offering urban charm in the heart of the countryside. A lush green setting and a war...
+ details


A recently-built, very calm and comfortable hotel, located on the outskirts of the town....
+ details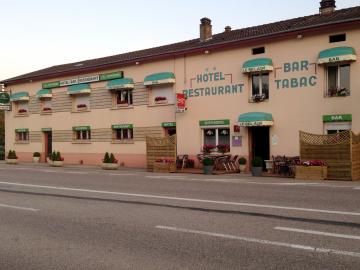 Located in the north of the Meuse, between Montmédy and Longuyon, stay at the Logis hotel-restaurant le Bel Air in Marvi...
+ details


HEUDICOURT SOUS LES COTES 50 km
Book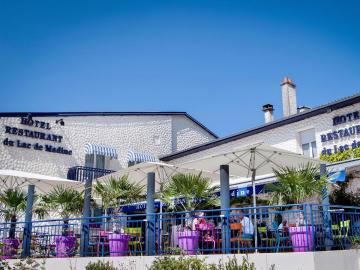 Located in the heart of the Lorraine Regional Natural Park, between Metz and Nancy, our Logis Hôtel "Élégance" has creat...
+ details
Discover France's regions. From your hotel you can visit the different sites near Clermont En Argonne in the department Meuse or organize the legs of your trip in cities based on your interests.
You will discover local specialities at the hotels in Clermont En Argonne thanks to your hosts' advice. You can discover the historical, cultural and gastronomic patrimony by treating yourself to regional recipes prepared by our chefs.
Upon arrival, you will take advantage of the comfort and conviviality of the quality accommodations by Logis hotel-restaurants in Clermont En Argonne.
Do wait any longer! Take advantage of our online reservation system and enjoy your holiday with peace of mind.
Hotel in CLERMONT EN ARGONNE: discover the reviews of travellers
Activities and sightseeing in the area of CLERMONT EN ARGONNE:
Gervaise Coupade Stephanie Francoise
Les gardiens du temple
La Galerie du Loup
Isabelle Bergerot
Atelier D Art Vainikka
Means of transport near CLERMONT EN ARGONNE: