Your hotel in Rostrenen
Book your hotel and restaurant in Rostrenen among 2200 Logis establishments at a low price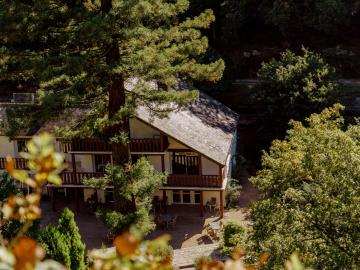 The hostel is an atypical and surprising site of charm. We welcome you to the heart of the national forest of Pont Calle...
+ details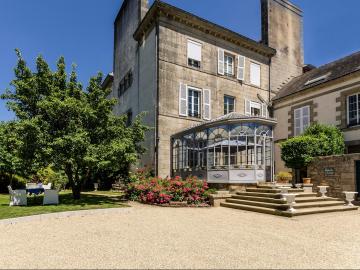 The spirit of the 19th century inhabits this fine building in the centre of Pontivy. Each room has its own personalized ...
+ details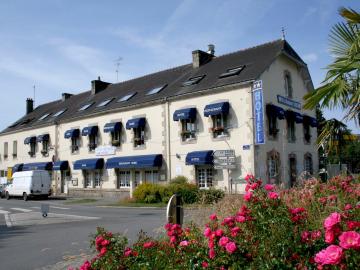 The Robic hotel proposes rooms equiped with best comfort, Wifi, TV set. Every room is personalized by a different decora...
+ details

BELLE ISLE EN TERRE 35 km
Book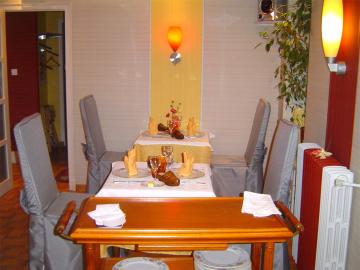 Relais de l'Argoat is a peaceful family-run inn at the heart of the tranquil village of Argoat....
+ details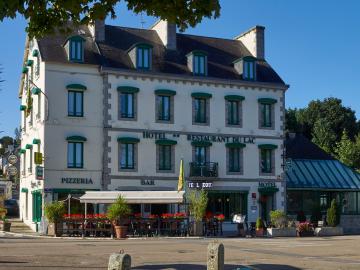 Huelgoat, its lake and its forest... Located in the Monts d'Arrée, in the heart of the village of Huelgoat in Finistère....
+ details


In a characteristic 18th century setting, Nathalie et Thierry and their team extend a warm, friendly welcome to all gues...
+ details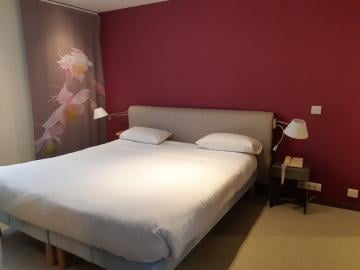 With its ideal location between Lorient and Quimper, the Logis Hotel Novalis is a small family hotel with 38 superior ro...
+ details

The Auberge du Cheval Blanc is located in the centre of Baud, in the heart of the Blavet valley, halfway between Lorient...
+ details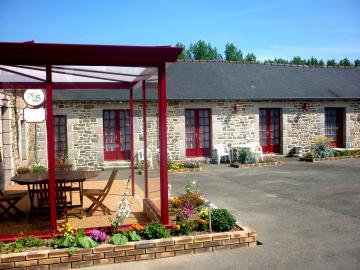 A renovated former farm, the Relais de Beaucemaine will win your heart with its charming architectural style, fitting in...
+ details
Discover France's regions. From your hotel you can visit the different sites near Rostrenen in the department Cotes D'armor or organize the legs of your trip in cities based on your interests.
You will discover local specialities at the hotels in Rostrenen thanks to your hosts' advice. You can discover the historical, cultural and gastronomic patrimony by treating yourself to regional recipes prepared by our chefs.
Upon arrival, you will take advantage of the comfort and conviviality of the quality accommodations by Logis hotel-restaurants in Rostrenen.
Do wait any longer! Take advantage of our online reservation system and enjoy your holiday with peace of mind.
Hotel in ROSTRENEN: discover the reviews of travellers
Activities and sightseeing in the area of ROSTRENEN:
L'École des filles
atelier expo peinture toiles et ardoises
L'atelier Des Roches
Trois Liévres
Les Stèles
Cour des Métiers d'Art
Gabrielle Le Brize
Maison des Archers
Artichaut Ateliers Et Galerie
Le Présidial
Means of transport near ROSTRENEN:
Aéroport De Saint-Brieuc
Sicom Aérodrome Bretagne Atlantique
Hélisurface