Your hotel in Binic
Book your hotel and restaurant in Binic among 2300 Logis establishments at a low price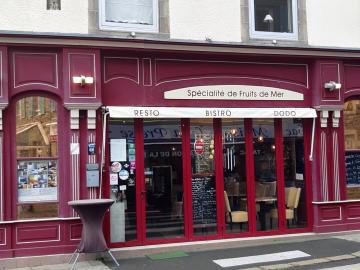 Push the doors of the Logis Hotel Le Neptune in BINIC, a charming little town on the Côte d'Armor on the seafront. The m...
+ details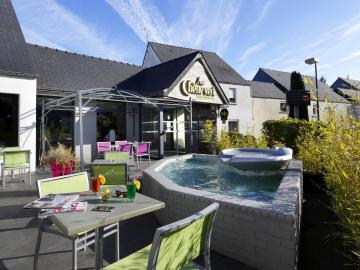 Halfway between Rennes and Brest, in the heart of the Côtes d'Armor, the Logis hôtel-restaurant "Au Chêne Vert" in Pléri...
+ details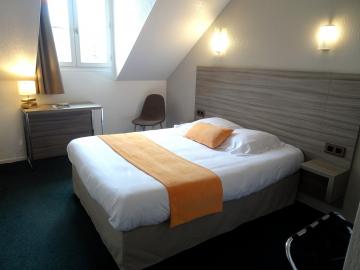 A 10-minute walk from the station, the Ker Izel hotel has the particular charm of old 18th century houses. It is ideally...
+ details


First of all Saint-Brieuc, capital of the Côtes d'Armor and then the cliffs at Cap Fréhel and the beautiful Pink Granite...
+ details
"Our team welcomes guests all year round to a calm and comfortable hotel set in lush green grounds. Ideally located, t...
+ details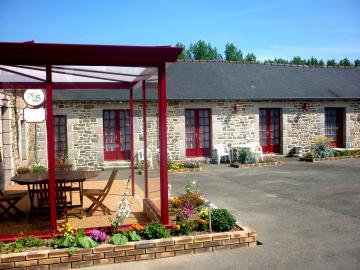 A renovated former farm, the Relais de Beaucemaine will win your heart with its charming architectural style, fitting in...
+ details


In a characteristic 18th century setting, Nathalie et Thierry and their team extend a warm, friendly welcome to all gues...
+ details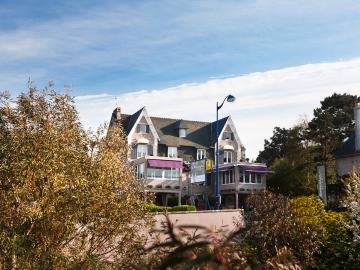 Small hotel, full of character, just 100m from the beach and the town centre. Accommodation is provided in 16 rooms, al...
+ details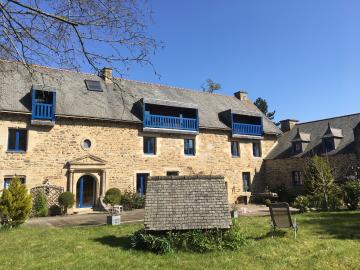 Welcome to our hotel Logis de caractère in Brittany, the Manoir des Portes in Lamballe, Carole and William will make you...
+ details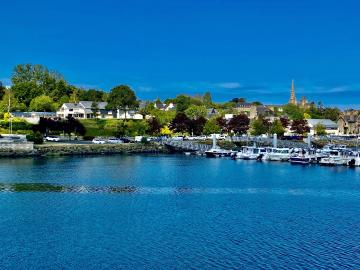 Located between Paimpol and Perros-Guirec, in a city of character, full of charm. We welcome you to our 20-room hotel. ...
+ details


Aigue Marine nestles below the charming town of Tréguier, offering a peaceful setting for a sojourn where comfort and we...
+ details
Kastell Dinec'h is a charming hotel, full of character, located in a 17th century Britanny farm & manor house set amidst...
+ details

BELLE ISLE EN TERRE 43 km
Book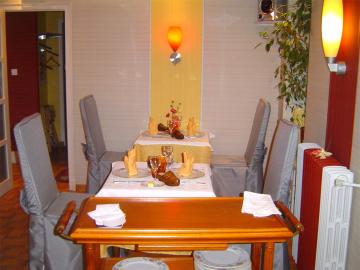 Relais de l'Argoat is a peaceful family-run inn at the heart of the tranquil village of Argoat....
+ details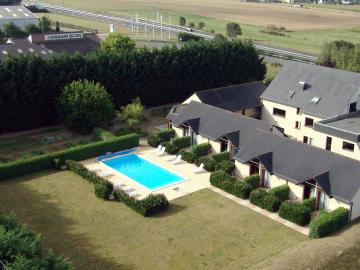 The hotel les dineux village located on the axis Rennes Saint Brieux at the doors of the Côtes de Penthièvre offers a be...
+ details
Discover France's regions. From your hotel you can visit the different sites near Binic in the department Cotes D'armor or organize the legs of your trip in cities based on your interests.
You will discover local specialities at the hotels in Binic thanks to your hosts' advice. You can discover the historical, cultural and gastronomic patrimony by treating yourself to regional recipes prepared by our chefs.
Upon arrival, you will take advantage of the comfort and conviviality of the quality accommodations by Logis hotel-restaurants in Binic.
Do wait any longer! Take advantage of our online reservation system and enjoy your holiday with peace of mind.
Hotel in BINIC: discover the reviews of travellers
Activities and sightseeing in the area of BINIC:
Manoir de Langourian
Galerie d'Art Athena
Galerie LE NOST
Ollivier-Henry Anne-Marie
Les Falaises - Crêperie Restaurant
L'Hostis Guy
Galerie Le Mansec
Galerie HarTmonie
Galerie d'Art Municipale
Galerie Sillage
Means of transport near BINIC:
Lapangan Terbang Armor
flyeol parapente
Armor ULM
Hélisurface
Hélisurface
Hélisurface