Your hotel in St Gor
Book your hotel and restaurant in St Gor among 2200 Logis establishments at a low price
Located on the edge of Bas Armagnac, the Cadet de Gascogne in Saint Justin awaits you to offer you a relaxing break. Thi...
+ details


VILLENEUVE DE MARSAN 18 km
Book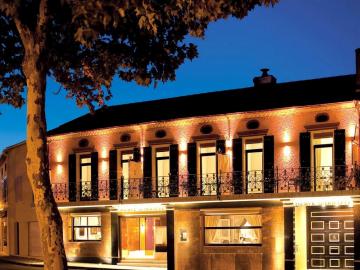 Discover luxury and refinement in this old post house. The inn is tucked away in the heart of the village, which bathes ...
+ details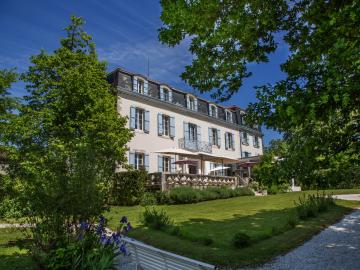 Former 19th century manor house located in the heart of Bas-Armagnac, nowadays the Château Bellevue is a family home. ...
+ details

The Hotel-Restaurant du Commerce is located in ESTANG, a small village in Bas Armagnac. The 800-sq.m building dating fro...
+ details
MONT DE MARSAN 27 km
Book
A hand some hotel complex in the heart of town with 42 fully equipped rooms. Welcome to the pleasant atmosphere of the...
+ details
A modern establishment, updated to 2015 standards: 49 air-conditioned rooms, three-star, soundproofed, with "king size" ...
+ details


In SW France, if you are looking for a calm and homely place to stay in the midst of the Landes forest, look no further....
+ details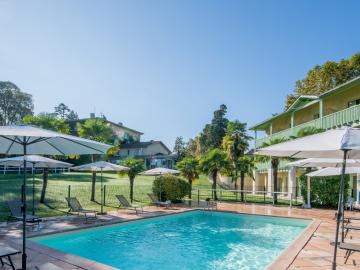 Overlooking Bazas old town and its 13th century cathedral, listed as a World Heritage Site by UNESCO, Domaine de Fompeyr...
+ details
Le Pardaillan welcomes you in its completely new building, where the hotel, the welcome areas and the reception, as well...
+ details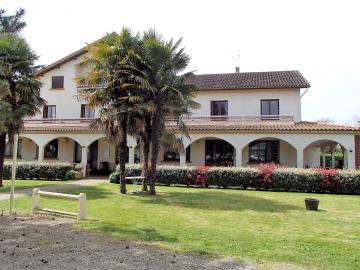 The "Pont d'Arcole" hotel-restaurant, situated on the banks of the Adour, was built in 1968. You can spend an agreeable ...
+ details

Hotel-Restaurant-Spa L'Auberge de Larressingle enjoys an amazing setting at the foot of the famous fortified 13th-centur...
+ details

Welcome in the cordial and convivial environment of the inn « The Crémaillère ». The owners welcome you to their hotel a...
+ details
Discover France's regions. From your hotel you can visit the different sites near St Gor in the department Landes or organize the legs of your trip in cities based on your interests.
You will discover local specialities at the hotels in St Gor thanks to your hosts' advice. You can discover the historical, cultural and gastronomic patrimony by treating yourself to regional recipes prepared by our chefs.
Upon arrival, you will take advantage of the comfort and conviviality of the quality accommodations by Logis hotel-restaurants in St Gor.
Do wait any longer! Take advantage of our online reservation system and enjoy your holiday with peace of mind.
Hotel in ST GOR: discover the reviews of travellers
Activities and sightseeing in the area of ST GOR:
Centre d'Art Contemporain Raymond Farbos
Association Galerie des Tanneries
Galerie ô pêcheur de lune vincent Tourrès
Matière et image
L'atelier D'ysa Casse
Association Acqua Viva - La Maison de la Pêche et de l'Eau
Zagni Jean
Giry Annie
La grange
GALERIE de l'artothèque
Means of transport near ST GOR:
Aérodrome
Aérodrome Plaine des Jeux
Aéro-Club du Bazadiais