hôtels Villers agron aiguizy
Your hotel in Villers Agron Aiguizy
Book your hotel and restaurant in Villers Agron Aiguizy among 2200 Logis establishments at a low price


VALLEES EN CHAMPAGNE 20 km
Book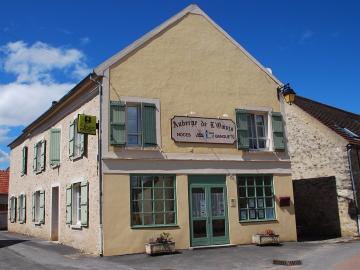 A village with 200 inhabitants nestled in the heart of the Champagne countryside. Simple, traditional village cooking. ...
+ details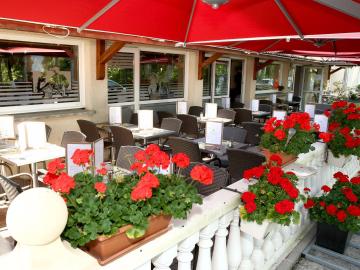 At the heart of the Champagne region, just 5' from the town centre of Epernay, close to the Abbey of Dom Pérignon. The P...
+ details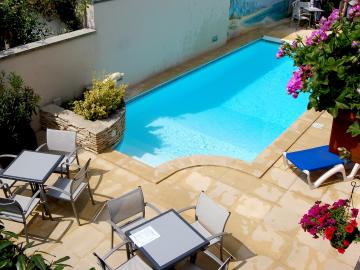 Situated at the heart of the sacred town of Reims, at the gateway to the vineyards of Champagne and just 5' from the tow...
+ details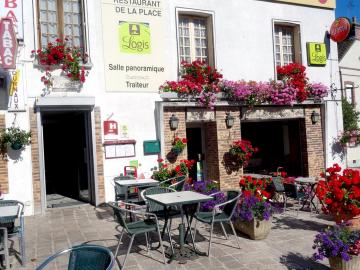 A hotel & restaurant which has been in the hands of the same family for 4 generations. Family atmosphere, calm, out in t...
+ details


ESSOMES SUR MARNE 28 km
Book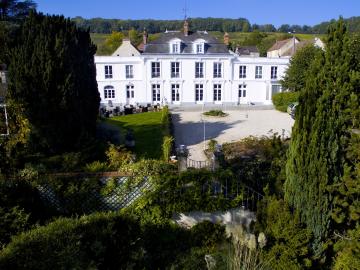 + details

Located on the Chemin des Dames, the Hotel-Restaurant Le Relais de Fleurette in Pontavert invites you to come and enjoy ...
+ details


Based in Aisne, on the doorstep of the Chemin des Dames, 18km from Laon, 28km from Reims and 1 hour from Saint-Quentin, ...
+ details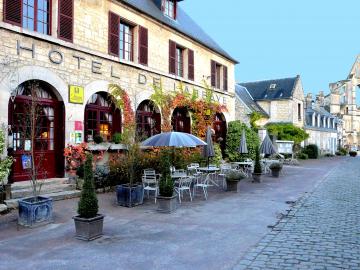 "A haven of peace near to Paris"
The forest of Retz forms a green oasis around the village of Longpont and its ...
+ details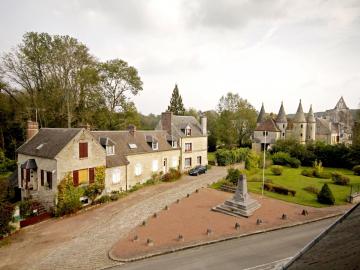 At the heart of the calm, green countryside, 15 km from Soissons and Villiers and 100 km from Paris, let yourself be sed...
+ details


BERGERES LES VERTUS 38 km
Book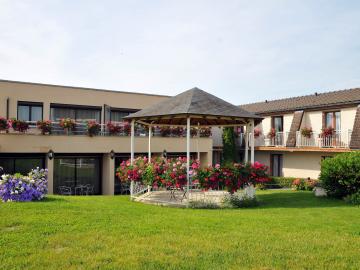 It is in the heart of Champagne that the whole team will welcome you, 43 rooms at the Hostellerie du Mont Aimé and 18 ro...
+ details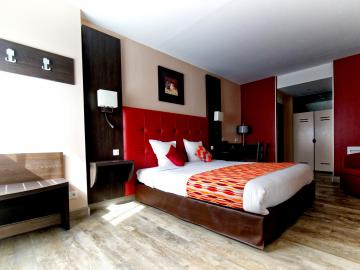 "The Auberge Des Moissons welcomes guests 7 days a week to 27 comfortable rooms, including 2 suitable for disabled perso...
+ details
COUCY LE CHATEAU AUFFRIQUE 48 km
Book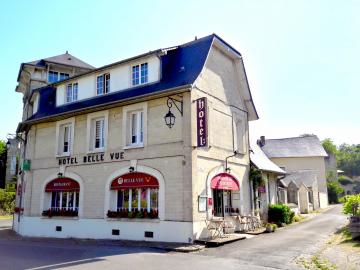 At the foot of the imposing fortress lies a radiant abode oozing with character. Tourists, groups, business travaellers....
+ details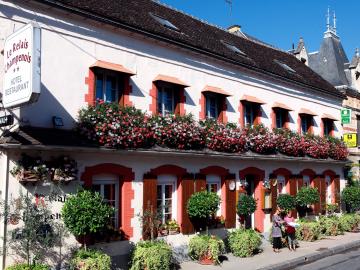 A former post-house in the heart of the Sézanne vineyards, in Champagne, the Relais Champenois welcomes you in a calm an...
+ details
Discover France's regions. From your hotel you can visit the different sites near Villers Agron Aiguizy in the department Aisne or organize the legs of your trip in cities based on your interests.
You will discover local specialities at the hotels in Villers Agron Aiguizy thanks to your hosts' advice. You can discover the historical, cultural and gastronomic patrimony by treating yourself to regional recipes prepared by our chefs.
Upon arrival, you will take advantage of the comfort and conviviality of the quality accommodations by Logis hotel-restaurants in Villers Agron Aiguizy.
Do wait any longer! Take advantage of our online reservation system and enjoy your holiday with peace of mind.
Hotel in VILLERS AGRON AIGUIZY: discover the reviews of travellers
Activities and sightseeing in the area of VILLERS AGRON AIGUIZY:
Rose et son roman
NEXUS
GALERIE ART-NAME
Espace Maison Vide
La Galerie Peltriaux
Chris'Broc
La petite galerie associative
La Suite (association le Clos Gallice)
YellowKorner Reims
La Galerie Huraux
Means of transport near VILLERS AGRON AIGUIZY:
Aerodrome of Reims - Prunay
Aérodrome de Laon - Chambry
Hélisurface
Mohammed Bounoua VTC: transport privé, navette aéroport (Soissons, Charles de Gaulle)
Aérodrome de Château-Thierry - Belleau