Your hotel in Bapaume
Book your hotel and restaurant in Bapaume among 2200 Logis establishments at a low price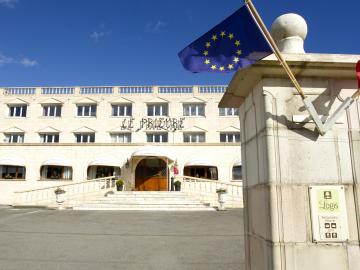 In the heart of the Somme's battlefields, come discover the major sites of World War I. Located a few kilometres from Pe...
+ details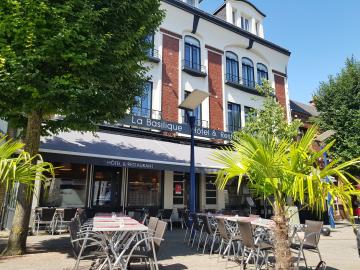 Hotel de la Basilique is in the city center, opposite the Basilica. Hotel de la Basilique has 10 rooms. 25 minutes from ...
+ details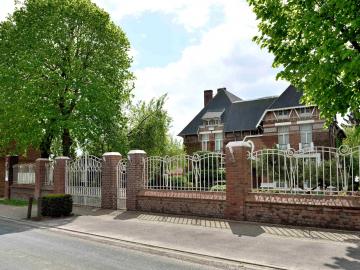 The hotel & restaurant "Le Manoir de Gavrelle" is ideally located on the network of trunk roads running north of Paris. ...
+ details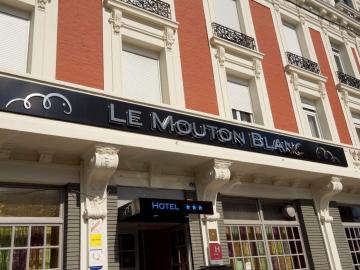 The 19th century hotel & restaurant "Le Mouton Blanc" was purchased by our family in 1986. It has preserved all of the ...
+ details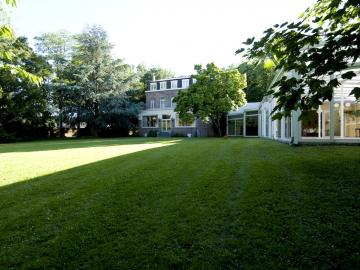 Push the door of this beautiful 19th century bourgeois residence which has kept all the charm and modern comfort of its ...
+ details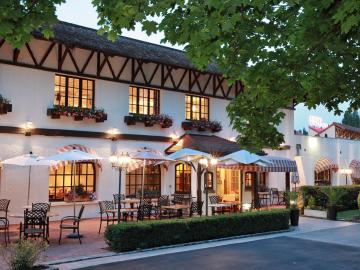 In the heart of the country of Picardie, discover the genuine fascination of the POT D'ETAIN. This beautiful resting p...
+ details


VENDIN LE VIEIL 39 km
Book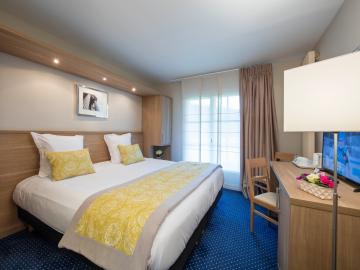 In a lush, inviting setting, with its Provençal-inspired architecture, the Lensotel hotel restaurant is open every day n...
+ details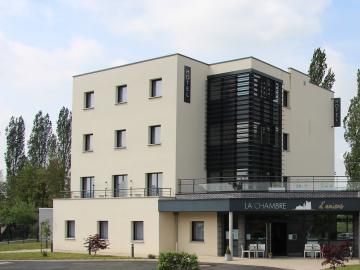 Our establishment is ideally located near the town centre of Amiens and its places of interest (the cathedral, the "Hort...
+ details
LE CATEAU CAMBRESIS 50 km
Book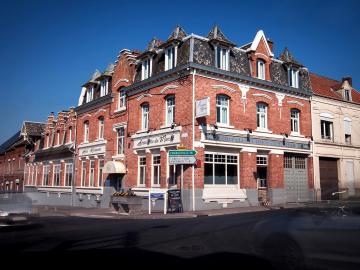 The establishment is located in the town centre, 500 metres from the Matisse Museum. Very comfortable rooms with cable t...
+ details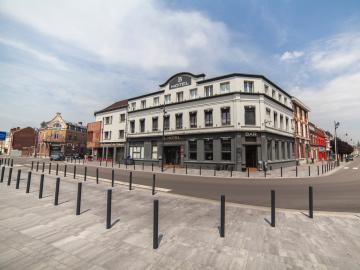 Across from the train station of Bethune, near the city center, 5 mn from the city center by walking, the B.Hotel with i...
+ details
Discover France's regions. From your hotel you can visit the different sites near Bapaume in the department Pas De Calais or organize the legs of your trip in cities based on your interests.
You will discover local specialities at the hotels in Bapaume thanks to your hosts' advice. You can discover the historical, cultural and gastronomic patrimony by treating yourself to regional recipes prepared by our chefs.
Upon arrival, you will take advantage of the comfort and conviviality of the quality accommodations by Logis hotel-restaurants in Bapaume.
Do wait any longer! Take advantage of our online reservation system and enjoy your holiday with peace of mind.
Hotel in BAPAUME: discover the reviews of travellers
Activities and sightseeing in the area of BAPAUME:
Cité Nature
Galerie d'Art Dufour
Art & Music
F.R.A.C Regional Contemporary Art Funds
La Brasserie
art en nord
Bowler and stacks of books
CRP/ Centre Régional de la Photographie Hauts-de-France
Masque Art Africain - France Cameroun
Art Lesur
Means of transport near BAPAUME:
Aéroport d'Albert-Picardie
Aérodrome de Péronne Saint-Quentin (XSJ)
Aéroport d'Albert-Picardie
Aérodrome Lens-Bénifontaine
AirComAéro Montgolfières
Helicoptere Transport Picardie
aero'dom
Hélisurface
Centre Glass Auto Dupont Persyn
Smix Amenag Exploitat Aerodrome Hainau