Your hotel in Samatan
Book your hotel and restaurant in Samatan among 2200 Logis establishments at a low price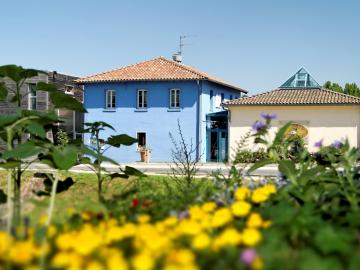 In Samatan, in the Save Valley, just a short hop from Toulouse, our team welcomes guests for a restful stay in delightfu...
+ details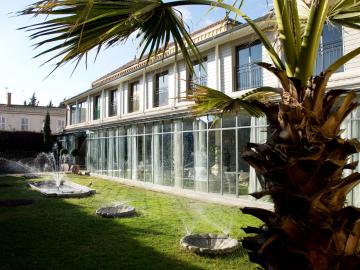 It is a building of character, a former family home renovated in the colonial style of the 19th century: colonnades, gal...
+ details


In Auch, city of d'Artagnan, stands the Logis Domaine de Baulieu. This old typical Gers farmhouse has been restored and ...
+ details

Nothing from the outside suggests this small haven of greenery and serenity, far from the noise of cars and at the same ...
+ details
The Logis le Domaine de Peyrolade in Daux is a family establishment which welcomes its guests in the property of Aurélie...
+ details


Regional cuisine prepared by the management. A renovated ancient hotel which has retained the charm of yesteryear. Nap...
+ details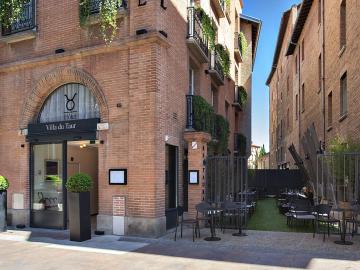 Are you looking for a place that is chic, romantic and dynamically decorated? Stop it ! In the heart of Toulouse, at t...
+ details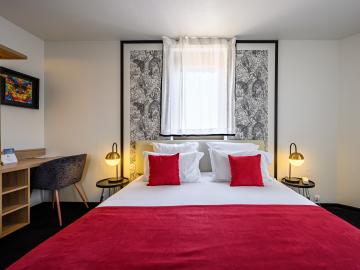 Located in the heart of the Saint Aubin district in the centre of the city, the Urban Style Saint Claire hotel in Toulou...
+ details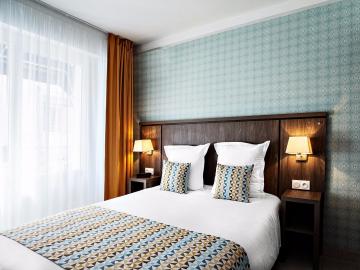 A legendary hotel from the 60s, the three-star La Caravelle boutique hotel guarantees you an ideal stay in the heart of ...
+ details

VILLENEUVE DE RIVIERE 46 km
Book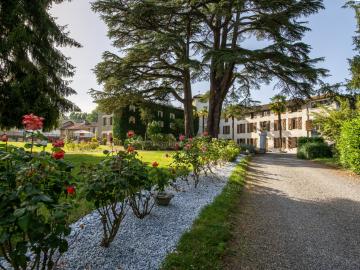 Formerly owned by the Montespan family, and frequently visited by the Marchioness, a mistress of Louis XIV, the manor wa...
+ details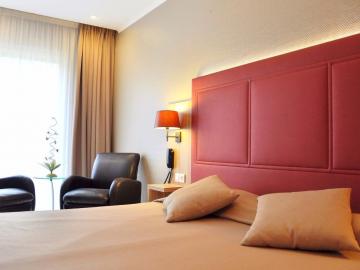 In Fleurance, between Auch and Agen, you will find the Fleurance hotel staff happy to welcome you and help make your sta...
+ details


On the road to the Pyrenees and Spain, midway between Toulouse and Montauban, just a stone's throw from the Midi Canal. ...
+ details

TRIE SUR BAISE 49 km
Book
Located in Trie-sur-Baise, a typical Hautes Pyrénées village, a stone's throw from Gers and the famous village of Marcia...
+ details
Discover France's regions. From your hotel you can visit the different sites near Samatan in the department Gers or organize the legs of your trip in cities based on your interests.
You will discover local specialities at the hotels in Samatan thanks to your hosts' advice. You can discover the historical, cultural and gastronomic patrimony by treating yourself to regional recipes prepared by our chefs.
Upon arrival, you will take advantage of the comfort and conviviality of the quality accommodations by Logis hotel-restaurants in Samatan.
Do wait any longer! Take advantage of our online reservation system and enjoy your holiday with peace of mind.
Hotel in SAMATAN: discover the reviews of travellers
Activities and sightseeing in the area of SAMATAN:
Galerie L'Atelier
Galerie des Carmes
Folles Saisons
Galerie Sollertis
EXPRMNTL galerie
BAM Gallery
Le Château d'Eau, Toulouse
Archipel
L'Enchantée
Galerie alain daudet
Means of transport near SAMATAN:
Aéroport de Toulouse-Blagnac
FLIGHT DESIGN FRANCE
Aéroport Auch-Gers
Association Francazal Champ D'envol 31
Aérodrome de Toulouse-Lasbordes
Aeroclub Cazeres Palaminy
Sécurité Protection
Francazal Airport
Attanasio Freres
Avenir Aviation