Your hotel in Fontainebleau
Book your hotel and restaurant in Fontainebleau among 2200 Logis establishments at a low price
MORET SUR LOING 9 km
Book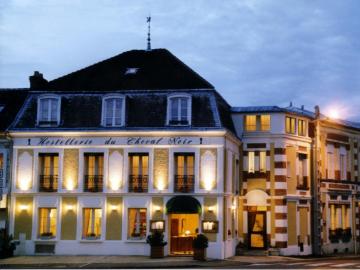 Located in the heart of the charming little town of Môret sur Loing, the Hostellerie du Cheval Noir is a perfect stopove...
+ details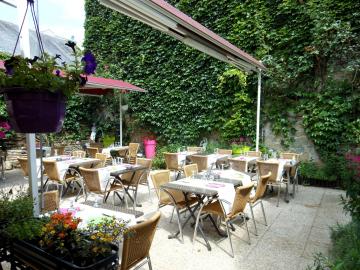 In this former post house of the 17th century, that has kept its authentic charm with its exposed stones and beams, you ...
+ details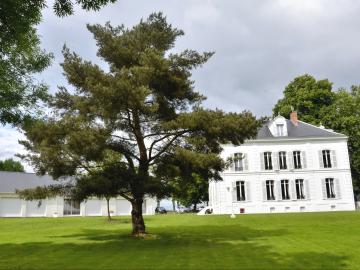 The owners and their team welcome you in the charming castle "La Bertauche", a construction of 1850 in the heart of a pa...
+ details
ST GERMAIN LES CORBEIL 30 km
Book
Ideally located at the gates of Evry, in the south of Essonne, our Cit'hotel Design Booking in Saint-Germain-les-Corbeil...
+ details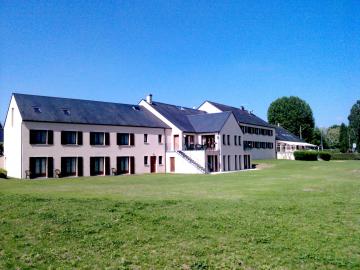 Less than an hour from Paris, on the A6 and A77 motorways, come and discover Ferrières en Gâtinais, the Medieval City an...
+ details
VIRY CHATILLON 38 km
Book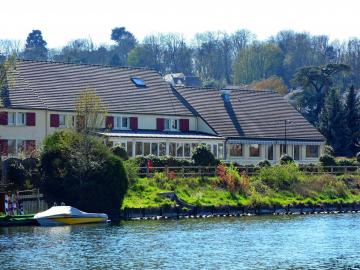 Right by the lake, in a lush green setting that's quite unique in the Paris region, our establishment affords comfortabl...
+ details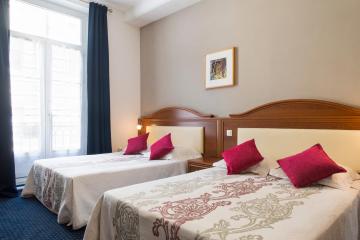 Just 1 hour from Paris, via the A6 motorway to the sunshine in the south, come and discover Montargis, a town with over ...
+ details


BOUTERVILLIERS 48 km
Book
Ideally located in Boutervilliers, 1h south of Paris, 10min from Etampes, you will discover the Maison des Blés, nestled...
+ details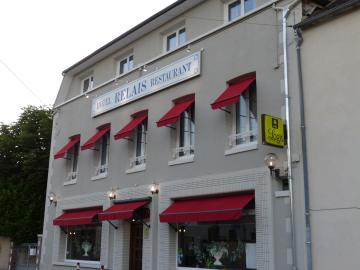 Nice impressive house in the heart of a village of 3500 inhabitants. The restaurant rooms and bedrooms beautifully combi...
+ details
VERRIERES LE BUISSON 49 km
Book
Ideally located in Essonne, at the gateway to Paris between the A86 and A6 motorways, our hotel welcomes you all year ro...
+ details
Discover France's regions. From your hotel you can visit the different sites near Fontainebleau in the department Seine Et Marne or organize the legs of your trip in cities based on your interests.
You will discover local specialities at the hotels in Fontainebleau thanks to your hosts' advice. You can discover the historical, cultural and gastronomic patrimony by treating yourself to regional recipes prepared by our chefs.
Upon arrival, you will take advantage of the comfort and conviviality of the quality accommodations by Logis hotel-restaurants in Fontainebleau.
Do wait any longer! Take advantage of our online reservation system and enjoy your holiday with peace of mind.
Hotel in FONTAINEBLEAU: discover the reviews of travellers
Activities and sightseeing in the area of FONTAINEBLEAU:
Arts XV-21
Centre Photographique Ile de France
Gallerie d'art de la Ville de Créteil
Galerie Bagatelle
School And Contemporary Art Space Camille Lambert
Atelier Pierre Scholla
Galerie ArtFontainebleau
Galerie 17 . ARTS
Monstres et merveilles tatouages
Dans la Cour... des Artistes
Means of transport near FONTAINEBLEAU:
Luchthaven Orly
Airfield Lognes
Aerodrome Melun Villaroche
Base ULM La Rose Des Vents (Mondreville)
Aéro Club Sadi Lecointe
Aeromodelisme Aeromodel Club de SENS
NEO COMPUTING
Aéroports de Paris Management (ADPM)
Salon Icare
Air France