Your hotel in Vitry En Perthois
Book your hotel and restaurant in Vitry En Perthois among 2400 Logis establishments at a low price
VITRY LE FRANCOIS 4 km
Book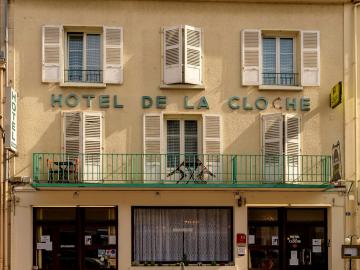 Logis hôtel de la Cloche is ideally located in the heart of the town of Vitry-le-François in the Marne. We will be delig...
LA CHAUSSEE SUR MARNE 12 km
Book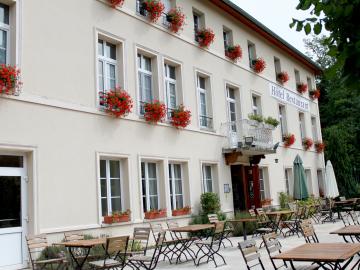 An elegant family mansion built at the edge of wooded grounds covering 7000 sq.m., this magnificent property was formerl...
GIFFAUMONT CHAMPAUBERT 23 km
Book
Located 200m from the Der-Chantecoq lake, in a typical and calm village, the Hôtel du Cheval Blanc in Giffaumont Champau...
CHALONS EN CHAMPAGNE 30 km
Book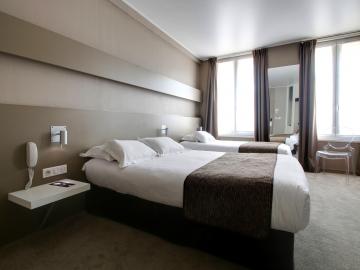 The Le Renard hotel is an invitation to relax in the heart of the sparkling and picturesque Town of Art and History of C...
CHALONS EN CHAMPAGNE 30 km
Book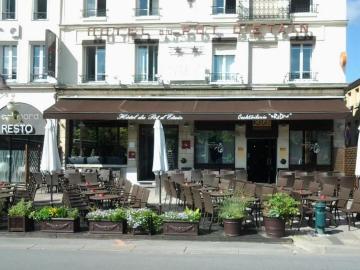 This 15th century hotel is located in the very hearth of the vineyard and run by the Georges family. Central location. ...
CHALONS EN CHAMPAGNE 32 km
Book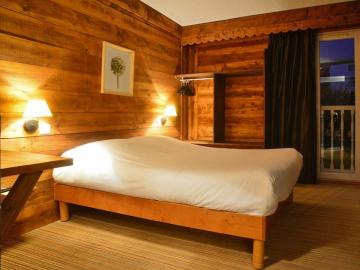 Situated in the heart of the Champagne region. Marina and Laurent welcome business and holiday travellers. The hotel is...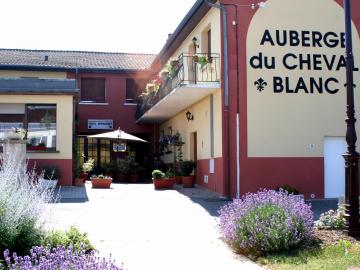 The Logis l'Auberge Le Cheval Blanc is located in the heart of the charming village of Chamouilley, in the north of the ...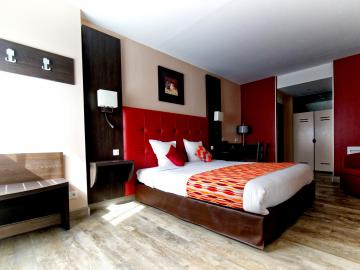 "The Auberge Des Moissons welcomes guests 7 days a week to 27 comfortable rooms, including 2 suitable for disabled ...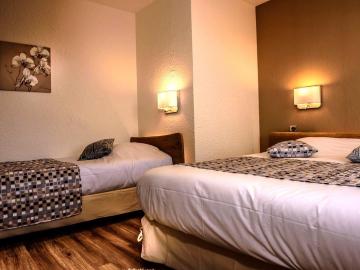 Located at the place de l'hôtel de ville, listed from the 18th century, a young and dynamic team is available to make yo...
In the heart of the regional natural park of the Forest of Orient, the Auberge de la Plaine invites you to taste the ple...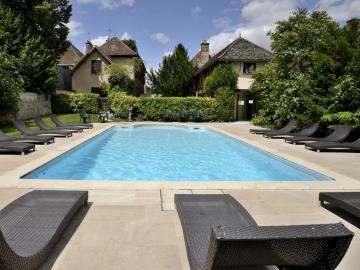 Le Tadorne is a 3*** hotel in typical champenois style, half-timbered houses of 17th and 18th centuries in the middle o...
BERGERES LES VERTUS 48 km
Book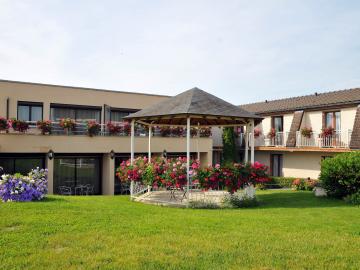 It is in the heart of Champagne that the whole team will welcome you, 43 rooms at the Hostellerie du Mont Aimé and 18 ro...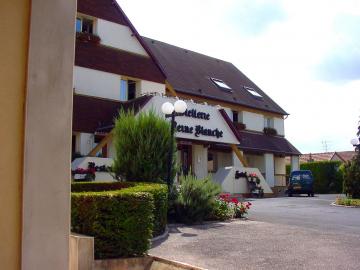 In Vertus, in the Champagne Region, a very warm and personal welcome awaits you at l'Hostellerie de la Reine Blanche. Ve...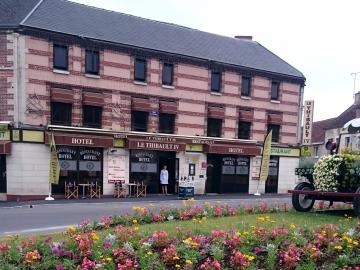 Hotel & restaurant at the heart of the Côte des Blancs region. Typical Champagne-style decor, with 3 dining rooms in whi...
Discover France's regions. From your hotel you can visit the different sites near Vitry En Perthois in the department Marne or organize the legs of your trip in cities based on your interests.
You will discover local specialities at the hotels in Vitry En Perthois thanks to your hosts' advice. You can discover the historical, cultural and gastronomic patrimony by treating yourself to regional recipes prepared by our chefs.
Upon arrival, you will take advantage of the comfort and conviviality of the quality accommodations by Logis hotel-restaurants in Vitry En Perthois.
Do wait any longer! Take advantage of our online reservation system and enjoy your holiday with peace of mind.
Hotel in VITRY EN PERTHOIS: discover the reviews of travellers
Activities and sightseeing in the area of VITRY EN PERTHOIS:
Means of transport near VITRY EN PERTHOIS:
Hélisurface
Aérodrome de Vitry-le-François - Vauclerc