Your hotel in Valberg
Book your hotel and restaurant in Valberg among 2300 Logis establishments at a low price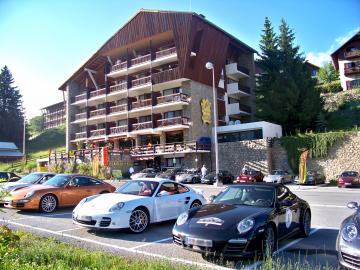 + details


BERRE LES ALPES 43 km
Book
On the Place Bellevue, in the heart of the hill top village of Berre-les-Alpes, the hotel is the ideal departure point f...
+ details

"Colomars is a small village perched high on the hills behind Nice, offering splendid panoramic views of both the Medite...
+ details
ST VALLIER DE THIEY 45 km
Book
A fully-renovated coaching inn dating back to Napoleonic times, located on the famous "Route Napoléon" (N85), at an alti...
+ details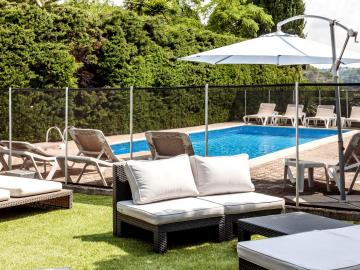 Situated at the edge of Vence and St Paul de Vence, the owners welcome you to their Auberge with its modern rooms decora...
+ details
Between the sea and the mountains, set in lush greenery, discover a former 19th century family mansion where a number of...
+ details
LA COLLE SUR LOUP 49 km
Book
Looking onto St Paul de Vence, this Provence-style hotel is off the main road, in a pleasant garden with swimming pool a...
+ details
Discover France's regions. From your hotel you can visit the different sites near Valberg in the department Alpes Maritimes or organize the legs of your trip in cities based on your interests.
You will discover local specialities at the hotels in Valberg thanks to your hosts' advice. You can discover the historical, cultural and gastronomic patrimony by treating yourself to regional recipes prepared by our chefs.
Upon arrival, you will take advantage of the comfort and conviviality of the quality accommodations by Logis hotel-restaurants in Valberg.
Do wait any longer! Take advantage of our online reservation system and enjoy your holiday with peace of mind.
Hotel in VALBERG: discover the reviews of travellers
Activities and sightseeing in the area of VALBERG:
Galerie DS
Bogena Galerie
Galerie Atelier MARIJKE
Tosello Jean-Jacques
Atelier d'art Claude Gouron, photographe auteur et artiste peintre
ERICKH Sculpture
Galerie A Chave
Galerie Catherine Issert
Espace Loas
Galerie Waite
Means of transport near VALBERG:
Altisurface Isola 2000
Altisurface Valberg
Altisurface Cipières
Décollage West "Saint-André-les-alpes"
Attero
Altisurface de Valberg
Atterrissage Vol Libre - La Colmiane