Your hotel in Isola
Book your hotel and restaurant in Isola among 2300 Logis establishments at a low price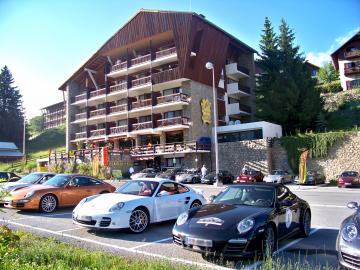 + details


BERRE LES ALPES 45 km
Book
On the Place Bellevue, in the heart of the hill top village of Berre-les-Alpes, the hotel is the ideal departure point f...
+ details

"Colomars is a small village perched high on the hills behind Nice, offering splendid panoramic views of both the Medite...
+ details
Discover France's regions. From your hotel you can visit the different sites near Isola in the department Alpes Maritimes or organize the legs of your trip in cities based on your interests.
You will discover local specialities at the hotels in Isola thanks to your hosts' advice. You can discover the historical, cultural and gastronomic patrimony by treating yourself to regional recipes prepared by our chefs.
Upon arrival, you will take advantage of the comfort and conviviality of the quality accommodations by Logis hotel-restaurants in Isola.
Do wait any longer! Take advantage of our online reservation system and enjoy your holiday with peace of mind.
Hotel in ISOLA: discover the reviews of travellers
Activities and sightseeing in the area of ISOLA:
Atelier d'art Claude Gouron, photographe auteur et artiste peintre
Galerie Atelier MARIJKE
ERICKH Sculpture
G.Art Quadri - Cornici - Restauro
La Galerie de la Chapelle
Espace Loas
Silvio Rosso Atelier d'Arte
Galerie Arts Vesubiens
Peter and Annick
Aram Passione Per L'Arte Dal 1974
Means of transport near ISOLA:
Altisurface Isola 2000
Altisurface Valberg
Hospital Helipad
Altisurface Cipières
Altisurface de Valberg
Atterrissage Vol Libre - La Colmiane