hôtels St etienne de tinee
Your hotel in St Etienne De Tinee
Book your hotel and restaurant in St Etienne De Tinee among 2300 Logis establishments at a low price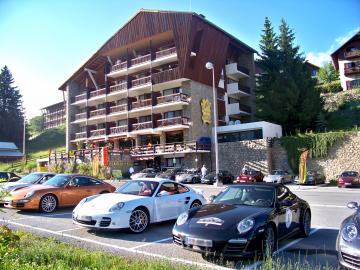 + details

In the heart of the village of Sainte Marie and in the immediate vicinity of the ski slopes (150 metres away), this chal...
+ details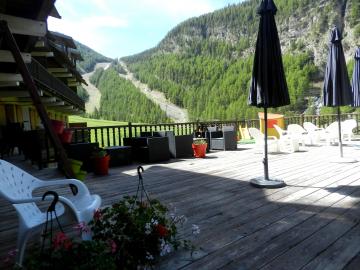 Ideally located in a small mountain hamlet, in the heart of the Queyras Regional Park, calm and nature at the rendezvous...
+ details
Located in the middle of nature, in a calm setting favourable to relaxing time, you will appreciate the swimming-pool, t...
+ details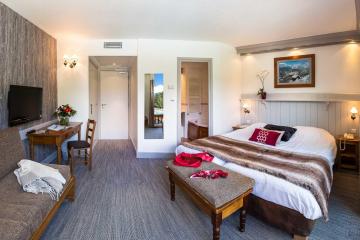 The hotel provides accommodation in 43 rooms. Modernised, air-conditioned and equipped with a new lift, the main buildin...
+ details
Spacious and bathed in light, away from the town centre, just 150 metres from a magnificent man-made lake with beach and...
+ details
A charming little hotel located at the heart of the old town and away from the main roads, fully-restored with highly-co...
+ details

Welcome to ours: At the Domaine de l'Adoux, we welcome you in an exceptional natural setting: the perfect combination of...
+ details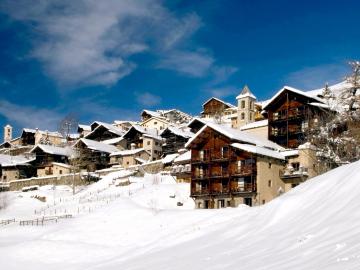 Les Chalets du Villard offers guests calm and space in its comfortable studio-rooms, all equipped with kitchen facilitie...
+ details
Discover France's regions. From your hotel you can visit the different sites near St Etienne De Tinee in the department Alpes Maritimes or organize the legs of your trip in cities based on your interests.
You will discover local specialities at the hotels in St Etienne De Tinee thanks to your hosts' advice. You can discover the historical, cultural and gastronomic patrimony by treating yourself to regional recipes prepared by our chefs.
Upon arrival, you will take advantage of the comfort and conviviality of the quality accommodations by Logis hotel-restaurants in St Etienne De Tinee.
Do wait any longer! Take advantage of our online reservation system and enjoy your holiday with peace of mind.
Hotel in ST ETIENNE DE TINEE: discover the reviews of travellers
Activities and sightseeing in the area of ST ETIENNE DE TINEE:
Atelier d'art Claude Gouron, photographe auteur et artiste peintre
Galerie Atelier MARIJKE
L'Establon
ERICKH Sculpture
Silvio Rosso Atelier d'Arte
Peter and Annick
Galerie Arts Vesubiens
Galleria Artaria
Chez XYZ association artistique
Means of transport near ST ETIENNE DE TINEE:
Altisurface Isola 2000
Altisurface Valberg
UCPA LA CLAPIERE RAFTING EMBRUN
Association Vélivole
Eliporto di emergenza del rifugio Vallanta
Décollage West "Saint-André-les-alpes"
Décollage "Saint-Vincent-les-Forts"
Hospital Helipad
Altisurface de Valberg
Atterrissage Vol Libre - La Colmiane