Your hotel in Lacaune
Book your hotel and restaurant in Lacaune among 2300 Logis establishments at a low price

A former coaching inn, recently renovated, handed down through the same family from father to son for 300 years. 48 room...
+ details
FRAISSE SUR AGOUT 14 km
Book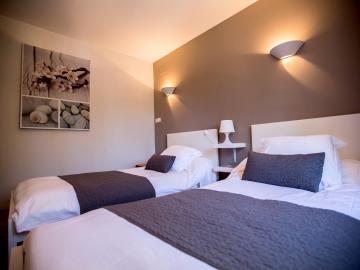 In the heart of the Haut Languedoc, and on the road of the lakes, the Inn offers to you a traditional kitchen and comfor...
+ details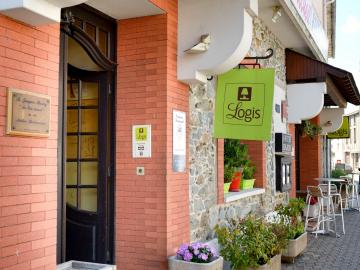 The hotel "Au Bon Accueil", built by one of my ancestors in 1895, has built its reputation on the know-how of several su...
+ details


VILLENEUVE SUR TARN 32 km
Book
Right in the heart of the Tarn valley, 30km from Albi, this 18th century mansion welcomes you into a modern interior. Wi...
+ details


BROUSSE LE CHATEAU 33 km
Book
In a little medieval village , among the "most beautiful villages of France", the hotel has been run by the same family ...
+ details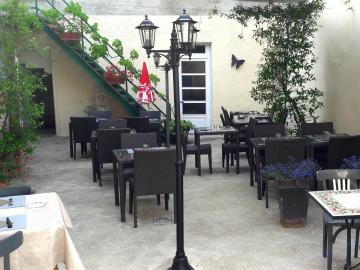 The hotel "Le Boulevard" offers guests the comfort of 14 rooms equipped with bathroom, WC, direct telephone, automatic a...
+ details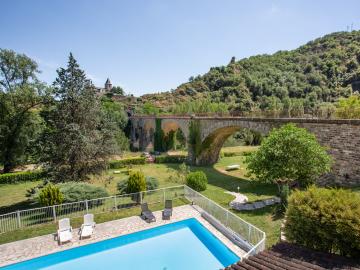 In the Tarn valley, at the heart of the unique site of Ambialet, the hotel & restauarnt "Du Pont" has been handed down f...
+ details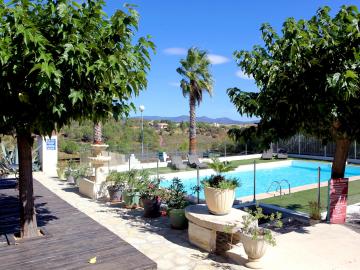 Come and discover the hotel restaurant Le Pressoir, located in the green valley of Vernazobres. You will be warmly welco...
+ details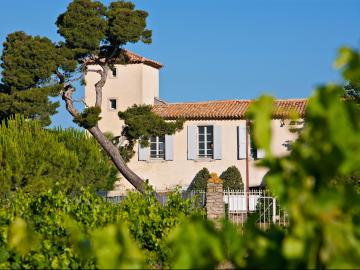 A superb 15th century "bastide" house set amidst amazing scenery. A mythical region in which the countryside bears const...
+ details


CAUNES MINERVOIS 44 km
Book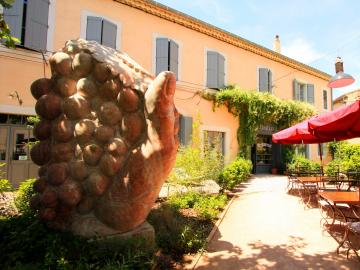 At the heart of Cathare, LA MARBRERIE is a former marble polishing workshop which offers a friendly gourmet stopover. In...
+ details
Discover France's regions. From your hotel you can visit the different sites near Lacaune in the department Tarn or organize the legs of your trip in cities based on your interests.
You will discover local specialities at the hotels in Lacaune thanks to your hosts' advice. You can discover the historical, cultural and gastronomic patrimony by treating yourself to regional recipes prepared by our chefs.
Upon arrival, you will take advantage of the comfort and conviviality of the quality accommodations by Logis hotel-restaurants in Lacaune.
Do wait any longer! Take advantage of our online reservation system and enjoy your holiday with peace of mind.
Hotel in LACAUNE: discover the reviews of travellers
Activities and sightseeing in the area of LACAUNE:
Museum des Arts Buissonniers
Art And Material Burlats Tarn
Midi Pyrénées Expertise
Galerie sens-uniques
Fonderie de cloches et d'Art
Aldebert Loris
Maison Médiévale
Galerie Languedoc
Atelier d'Art Lafitte Pechanne
Jennifer Dennis - JD Art
Means of transport near LACAUNE:
Aéroport de Castres-Mazamet
Aérodrome de Belmont - Saint-Affrique
Aérodrome de Bédarieux - La Tour-sur-Orb