Au Bourg - Près d'Alban (8 km).
81250 VILLENEUVE SUR TARN
Your stay at Logis Hostellerie des Lauriers
Right in the heart of the Tarn valley, 30km from Albi, this 18th century mansion welcomes you into a modern interior. With the support of the mayor of the village, Pascal and Chantal Sudre were able to re-open this delightful hotel. Accommodation is provided in 9 rooms, and other facilities include a panoramic indoor swimming pool and a jacuzzi. Departure point for a range of hiking tours (GR36 hiking route). Canoeing on the Tarn. Horse trekking.
Rates of Logis Hostellerie des Lauriers

room
from 49 to 82 EUR

Breakfast
from 5 to 9.5 EUR

Menu
from 25 to 39 EUR
Child special
12.5 EUR
Half board
from 59 to 74 EUR

Business night
from 78 to 88 EUR
Reception

8 room(s)
du 1/01 au 30/03 - du 15/10 au 31/12

du 1/01 au 30/03 - du 15/10 au 31/12
FIDELITY
ACCOMMODATION and ACCOMMODATION + RESTORATION
Facilities of Logis Hostellerie des Lauriers
Restaurant suitable for the disabled
Animals allowed in restaurant
+ More;
Activities
Park or Garden

Indoor swimming pool
jacuzzi

Children's palyground
Activities and interests at VILLENEUVE SUR TARN
Nearby : Méandres d'Ambialet, chateaux of Brousse and Coupiac, Roquefort, Albi, Cordes sur Ciel, Cormaux, Castres and the Sidobre region, the mountains of Albon and Lacaune.
Credit cards welcome

LEARNING
Mushroom picking
Chestnut picking
Picking flowers/edible plants
Touring a farm
Touring a distillery
Touring a cheese dairy
Touring castles
Discovering fauna and flora
Crayfish fishing
Wine tasting
Cheese tasting
Sampling regional products
SPORTS
Kayaking / Canoeing
Horse riding
Electric cycling
FAMILY
Recreation area
Water-based recreation area
UNEXPECTED
The deer's bellow
A drive in a 2CV Citroen
A trip by barge
0.00 Km from your search area
Au Bourg - Près d'Alban (8 km).
81250 VILLENEUVE SUR TARN
81-TARN - Midi Pyrenees
FRANCE
Customer reviews
| | | |
| --- | --- | --- |
| Total / general mark | | 9.3 |
| Reception and service | | 9.6 |
| Accommodation | | 8.7 |
| Restaurant | | 9.7 |
| Value for money | | 9.2 |
| Recommendation | | 9.3 |
| Breakfast | | 9.4 |
| Cleanliness | | 9.2 |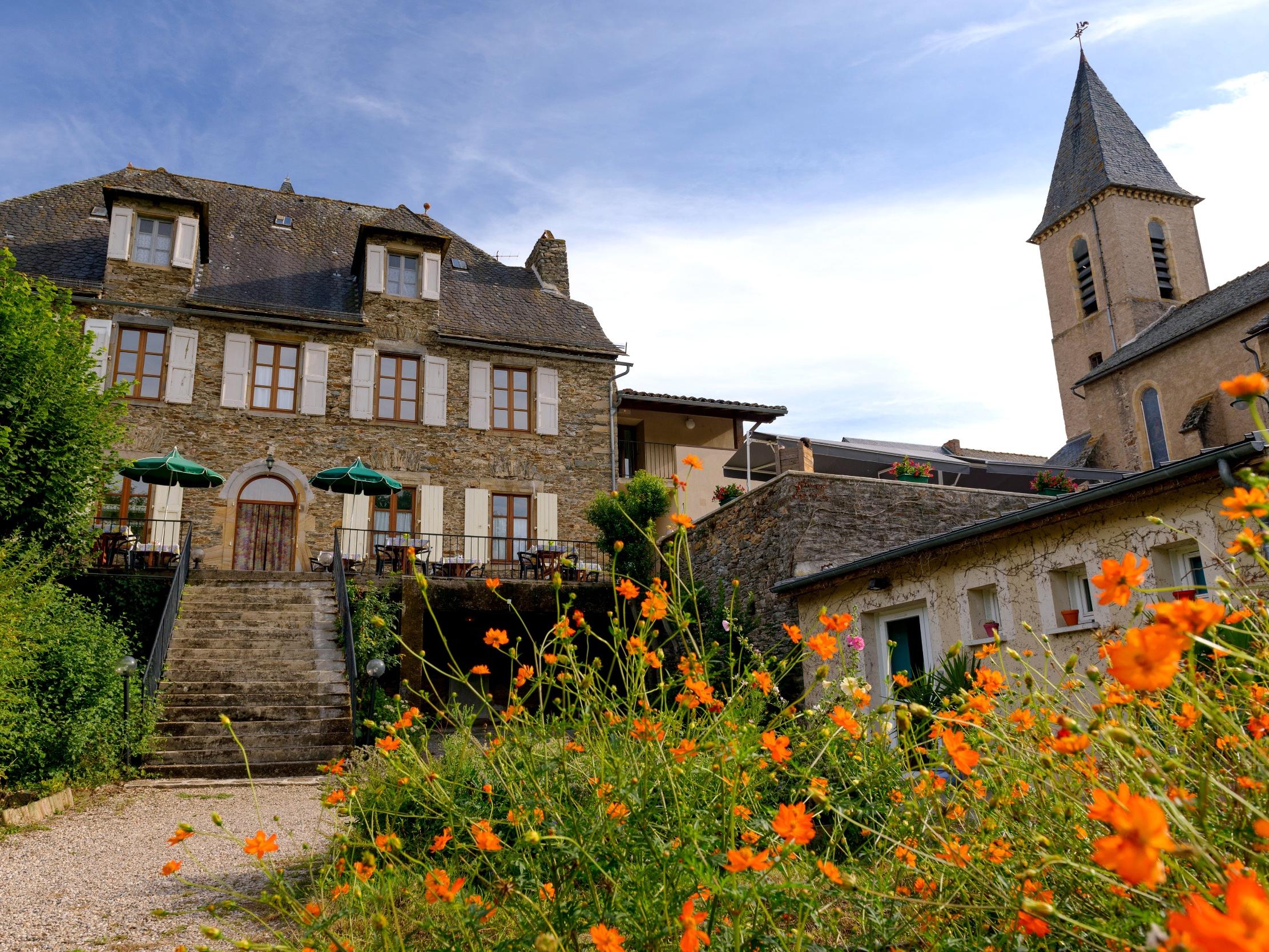 The 'I am up for local tastes' Getaway
This stay in a hotel fully keeping with regional tradition includes for 2 people : 1 night's accommodation in a double room ; 1 full breakfast with fresh fruit juice, hot drinks, fresh bread and pastries with local or organic products ; 1 meal with at least 3 courses: starter, mains and dessert ; The meal includes local or regional products. At least 2 choices within the 3 courses. Drinks and cocktails are not included
LE PLUS LOGIS Two Gaillac glasses offered as an aperitif or with dessert
81-TARN - Midi Pyrenees
FRANCE