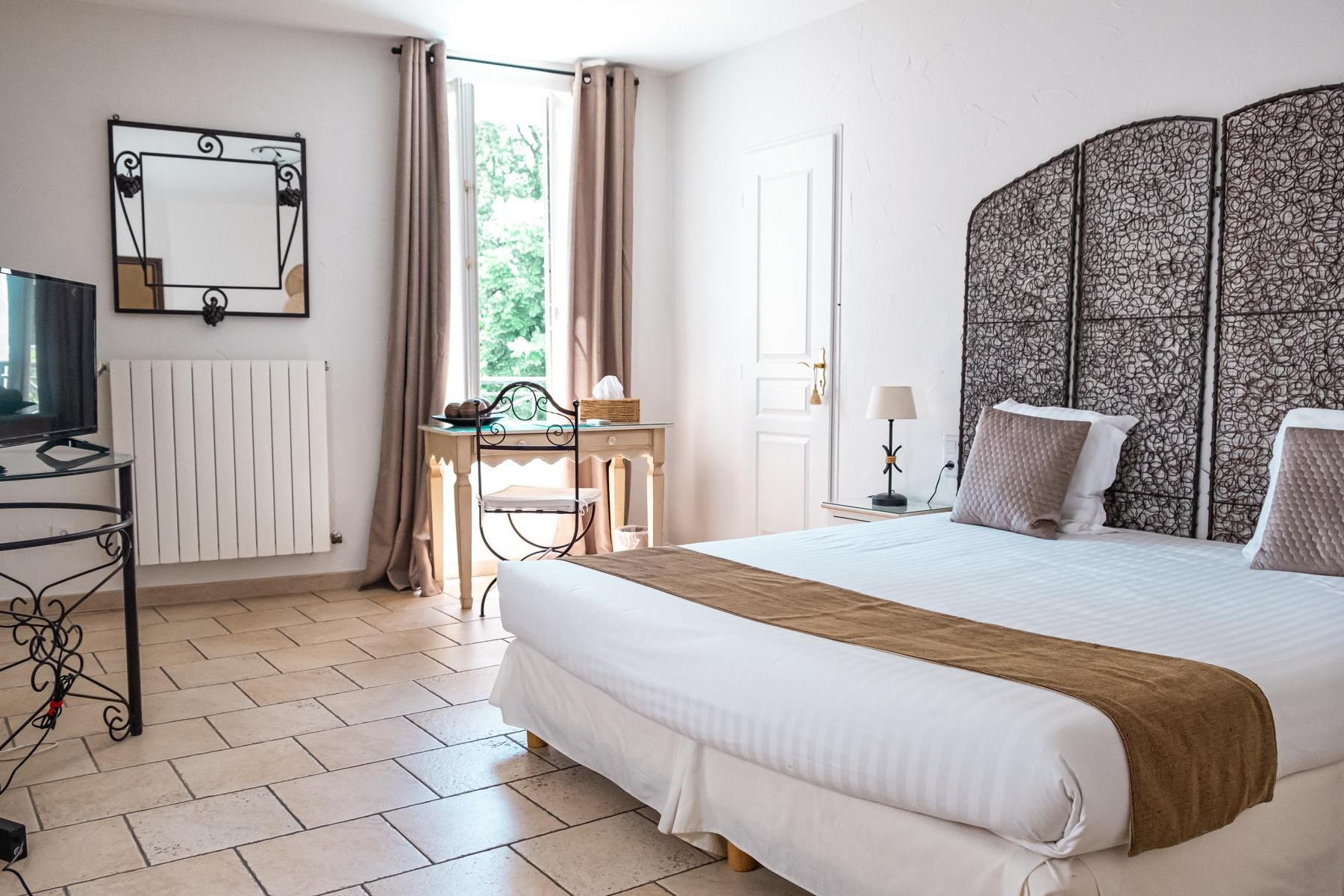 Logis Hôtel la Bastide Cabezac
3
18 Hameau de Cabezac.
11120
BIZE MINERVOIS
See on the map
Business Stopover

Bar

Restaurant

Breakfast 11.98 USD/Pers
See more
Your stay at the Logis Hôtel la Bastide Cabezac
Favourites : Enter the enchanting setting of this former post house, at the crossroads of Narbonne, Bézier and Carcassonne, where relaxation, pleasure and authenticity are combined.
In a charming village in the Aude, Bize Minervois, La Bastide de Cabezac, beautifully designed against the blue sky, offers its beautiful ochre facade to the Mediterranean light by the pool. Inhabited with a contemporary spirit, it shines in the middle of vineyards and olive Read more
trees. Colourful atmosphere, conviviality and relaxation... everything is there to make you feel good and in perfect harmony. Then, stroll under the hundred-year-old shades of the Canal du Midi, conquer the castles of the Cathar country, discover the vineyards of the Minervois, the Corbières... everything is possible! Reduce

What is a Logis Cosy ?
An inviting, cocooning atmosphere
The hotel facilities and services
The must-haves
Restaurant
Services
All rooms with cable or satellite ou TNT
Facilities
Meeting and seminars facilities
Parking & Transport
Accessibility
Exterior
Interior equipment
Types of breakfast
Schedules
Wellness
Massage / Treatments (in cabin)
Restaurant la Bastide de Cabezac
Don't forget to discover the restaurant of the Bastide Cabezac which will delight the eyes and the taste buds. The authentic setting and refined comfort of an 18th century bastide. The perfumes, flavours and colours of the Mediterranean and fresh produce make up the chef's cheerful, fine and creative cuisine. A very fine wine list with a special emphasis on Minervois and Languedoc-Roussillon wines. All this can be enjoyed in the restaurant with its southern accent or on the terrace in fine weather.

What is a Restaurant Savoureux ?
The pleasure of fine cuisine
Reserve my table
Restaurant Menu
Average price 39.84USD
Child's Menu at 17.97; USD
Frog legs in parsley, green salad; Foie gras semi-cooked in Armagnac; Mozzarella Burrata, avocado tartar with lime; Pan-fried foie gras, fig and gingerbread sauce ; Oysters N°2 from Bouzigues ( 6 oysters )
Quail supremes, citrus sauce; The unmissable cassoulet with homemade duck confit; Venison steak, black pepper sauce; Snacked scallops with chorizo, creamy risotto; Sea bass filet, lemon butter sauce.
Crème Catalane; Panacotta with lemon meringue; Colonel (lemon and vodka sorbet); Dark chocolate profiteroles; Like a Mont-Blanc; Assortment of freshly cut fruit.
« Ces plats sont donnés à titre indicatif et peuvent varier selon les saisons et les arrivages. L'abus d'alcool est dangereux pour la santé. Consommer avec modération »
The restaurant facilities and services
The must-haves
Services
Facilities
Parking & Transport
Accessibility
Exterior
Interior equipment
Cuisines served at the restaurant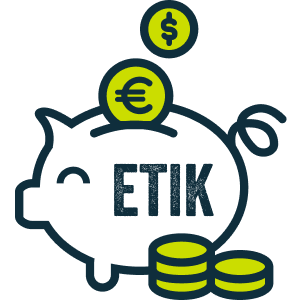 Enjoy the benefits of the ETIK loyalty programme in restaurants
Discover the advantages
Hide the advantages
A totally free loyalty programme

The opportunity to earn euros, from the first euro spent in the restaurant
Earn up to 2.2% of the amount of your bill!
Under €20 spent
Earn 1.1% of your bill
More than 20 € spent
Earn 2.2% of your bill
Select your dates of stay
Practical information
Access and Directions
You will be welcomed by
M.Me Steeve/Amandine Rodenas
Hotel capacity : 12 Rooms
Spoken languages : English, Spanish, French
Payment methods

Nearby places of interest
The Aude, otherwise known as Cathar country, offers a wide variety of landscapes and prestigious sites likely to delight the most demanding visitors. Come and discover the Cathar Fortresses. Close to La Bastide Cabezac, you'll have the opportunity to enjoy a stroll along the banks of the Midi Canal (now a UNESCO heritage site), in the shade of century-old plane-trees. A vast range of other outdoor activities are also available. We are close to the Cathar village of MInerve, which owes so much to tourism and the production of fine wine, and has been officially listed as one of the finest villages in France. Also nearby is Fontfroide Abbey, one of the largest Cistercian abbeys in France.
Our stay ideas

Wine tourism
Your accommodation is less than 15 km from a vineyard.
Frequently asked questions about the institution Logis Hôtel la Bastide Cabezac
Does Logis Hôtel la Bastide Cabezac have an on-site restaurant?
Your Logis Hôtel la Bastide Cabezac establishment has 1 which offers a unique and different taste experience. Discover your favourite Restaurant la Bastide de Cabezac restaurant
What accommodation can I book at the hotel Logis Hôtel la Bastide Cabezac?
Logis Hôtel la Bastide Cabezac has set up several accommodation packages that you can discover by entering the desired dates
What is the cost of a stay at the hotel Logis Hôtel la Bastide Cabezac?
The Logis Hôtel la Bastide Cabezac establishment offers very attractive prices for even more attractive options. The minimum price starts at 75 EUR. Just enter your dates for more information about the rates!
Can I park a car at the Logis Hôtel la Bastide Cabezac hotel?
Parking options are available to ensure better accessibility, subject to availability, for guests staying at the Logis Hôtel la Bastide Cabezac :
Free Private Car park
Electrical terminal
Coach parking
Are pets allowed at the Logis Hôtel la Bastide Cabezac hotel?
Yes, your little companions can accompany you during your stay at Logis Hôtel la Bastide Cabezac.
What languages are spoken by the staff of the Logis Hôtel la Bastide Cabezac hotel?
For optimal communication and to ensure that all your needs are met, the staff at Logis Hôtel la Bastide Cabezac is equipped with the language skills to make you feel at home. Languages spoken:
How can I cancel my booking?
Cancellation is possible up to 48 hours before your arrival if your reservation has been made on logishotels.com and on the mobile application Logis Hôtels*,
With one click you can cancel from your booking confirmation email.
If not, please contact the establishment.

*Subject to the hotel's non specific booking conditions, only made from logishotels.com and within the cancellation deadlines in force.
Does the Logis Hôtel la Bastide Cabezac hotel offer an evening stopover?
Yes, this hotel offers you an evening stopover to accompany your business trips with comfort. Enter your dates to see availability!
Does Logis Hôtel la Bastide Cabezac hotel have a meeting and seminar room?
Yes, this establishment has a well-equipped space to welcome your partners and clients for your meetings and seminars. Find out more by accessing this page for more information.
Earn euros and support our hoteliers
For a week-end or a long stay in Languedoc Roussillon, make your booking in our Hôtel Logis Hôtel la Bastide Cabezac at BIZE MINERVOIS in just a few clicks. Alone, with your family or with friends for your holidays or a short stay, come and discover the region and relax in Hôtel with all comforts.
scroll to