Your hotel in Mexy
Book your hotel and restaurant in Mexy among 2300 Logis establishments at a low price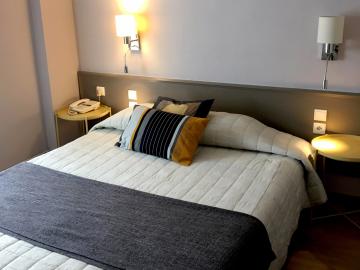 Pleasant hotel opened all year, situated in the centre and near immediate high city, its ramparts and its museum. The ho...
+ details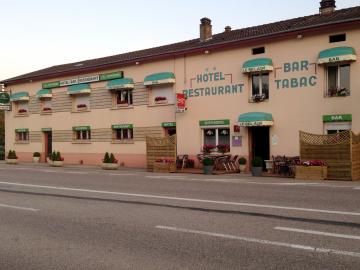 Located in the north of the Meuse, between Montmédy and Longuyon, stay at the Logis hotel-restaurant le Bel Air in Marvi...
+ details

Hotel housed in a mansion formerly owned by an iron and steel manufacturer, next to the municipal park. Fine bourgeois-s...
+ details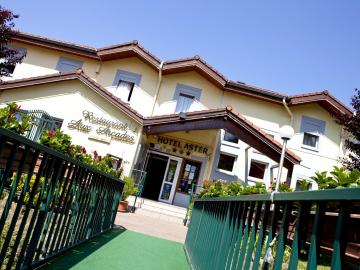 Located 30 minutes from Metz, the country of the three borders (Germany/Luxembourg and Belgium) in a green setting Hote...
+ details
In the heart of the Pays des Trois Frontières, the Hotel des Oliviers welcomes you to its warm, friendly Provencal setti...
+ details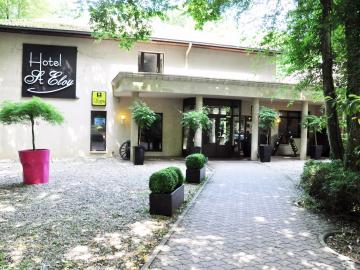 At the heart of the leisure base of Amnéville les Thermes, Hotel St Eloy is ideally located for a relaxing and enjoyable...
+ details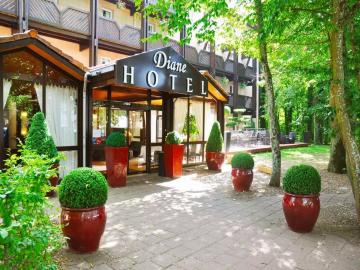 The Diane hotel is located in Amnéville les Thermes. Nestled in the heart of the forest, the establishment benefits from...
+ details

Nestling in the forest of the spa town of Amnéville les Thermes, Hotel Orion is just 5 minutes' walk from major activiti...
+ details
AMNEVILLE LES THERMES 39 km
Book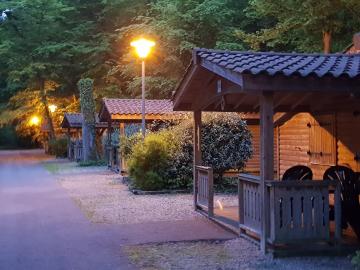 Welcome to Logis les Chalets in Amnéville. In the heart of the Amnéville forest, 15 chalets, all equipped, in direct con...
+ details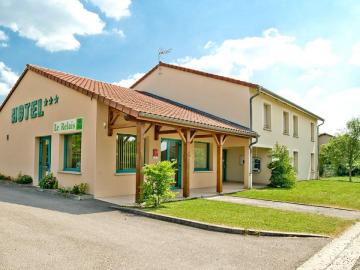 A charming, comfortable and secure country hotel built in 2004, at the gateway to the battlefields of Verdun. Rooms ...
+ details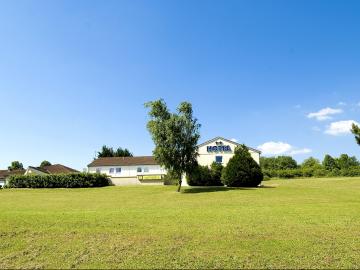 A modern hotel in an ideal setting, offering urban charm in the heart of the countryside. A lush green setting and a war...
+ details


KEDANGE SUR CANNER 46 km
Book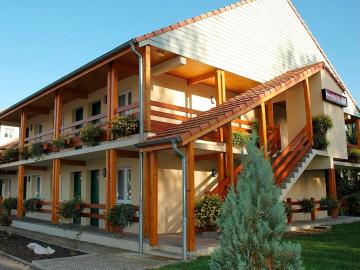 Situated at the heart of the Canner valley, in calm, green surroundings, the hotel is designed for the leisure and tranq...
+ details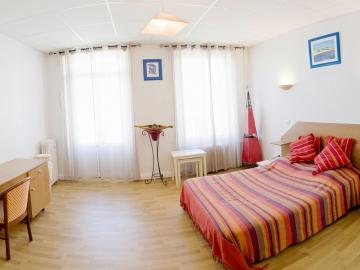 Located in the centre of Verdun, just a stone's throw from the railway station, "Les Colombes" is a warm and cosy family...
+ details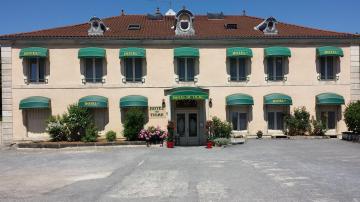 Whether on business or simply touring, the hotel DU TIGRE, in its attractive setting, offers bright functional rooms and...
+ details
Discover France's regions. From your hotel you can visit the different sites near Mexy in the department Meurthe Et Moselle or organize the legs of your trip in cities based on your interests.
You will discover local specialities at the hotels in Mexy thanks to your hosts' advice. You can discover the historical, cultural and gastronomic patrimony by treating yourself to regional recipes prepared by our chefs.
Upon arrival, you will take advantage of the comfort and conviviality of the quality accommodations by Logis hotel-restaurants in Mexy.
Do wait any longer! Take advantage of our online reservation system and enjoy your holiday with peace of mind.
Hotel in MEXY: discover the reviews of travellers
Activities and sightseeing in the area of MEXY:
Galerie Schortgen
La Louve
Nosbaum Reding
Maison des Bains
Zidoun-Bossuyt Gallery
Galerie Orfèo
Gallery 88 Edition
Artium Art Gallery, ARTIUM sarl.
Mediart
Centre d'Art Nei Liicht
Means of transport near MEXY:
Aeroporto di Lussemburgo-Findel
Helipad
Heliport
Arlon/Sterpenich Airport
Arel Air
Helipad
Heliport
Heliport
Heliport
Cercle Luxembourgeois de Vol à Voile