hôtels Omonville la petite
Your hotel in Omonville La Petite
Book your hotel and restaurant in Omonville La Petite among 2200 Logis establishments at a low price
CHERBOURG OCTEVILLE 20 km
Book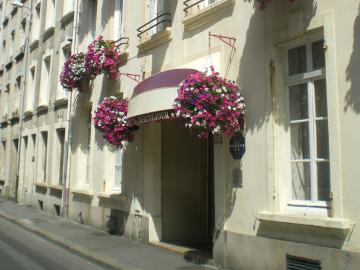 Situated in the heart of the town within easy reach of the town hall, marina and Chantereyne sports complex, this is a q...
+ details
CHERBOURG OCTEVILLE 20 km
Book
Located in the heart of the old town of Cherbourg, with a magnificent view of the harbour, Hotel de la Régence is the id...
+ details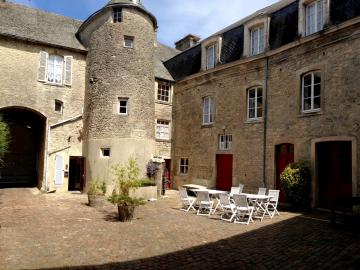 "At the very heart of the Cotentin peninsula, between the sea and the marshland in Valognes, known as the ""Versailles o...
+ details
BARNEVILLE CARTERET 37 km
Book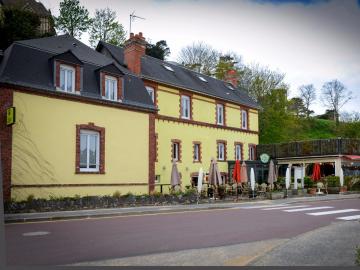 A seaside hotel & restaurant and looking over the port of Carteret and out to sea. Traditional cooking giving pride of p...
+ details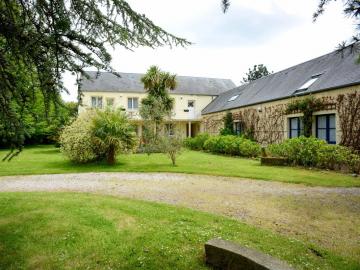 We are located on the Cotentin peninsula, on the edge of the famous Utah Beach. Quettehou, is a small village that is li...
+ details
Au Moyne de Saire Hotel Restaurant in Reville, a truly peaceful Havre village with all commodities, between St Vaast La ...
+ details

ST VAAST LA HOUGUE 46 km
Book
Just a short step from the fishing port ant the Isle of Tatihou, fortified by Vauban, the Hotel de France and the restau...
+ details
Discover France's regions. From your hotel you can visit the different sites near Omonville La Petite in the department Manche or organize the legs of your trip in cities based on your interests.
You will discover local specialities at the hotels in Omonville La Petite thanks to your hosts' advice. You can discover the historical, cultural and gastronomic patrimony by treating yourself to regional recipes prepared by our chefs.
Upon arrival, you will take advantage of the comfort and conviviality of the quality accommodations by Logis hotel-restaurants in Omonville La Petite.
Do wait any longer! Take advantage of our online reservation system and enjoy your holiday with peace of mind.
Hotel in OMONVILLE LA PETITE: discover the reviews of travellers
Activities and sightseeing in the area of OMONVILLE LA PETITE:
estournet
Folliot Michel
Artisans Du Monde
Bruno Mercier - Photographies
Bouvarel Cécile
Galerie de Normandie
Galerie de la Marine
Seylad & Co
La Petite Galerie
Means of transport near OMONVILLE LA PETITE:
Aéroport de Cherbourg-Maupertus
Alderney Airport
Secma
Héliport CROSS Jobourg
Hélisurface Hospital
Aérodrome de Vauville