Your hotel in Luogosanto
Book your hotel and restaurant in Luogosanto among 2200 Logis establishments at a low price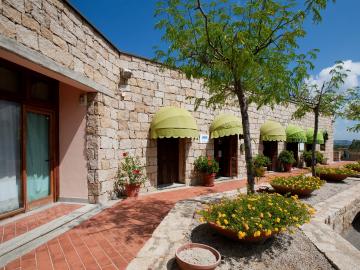 The Portolaconia residence was built in the 1980s and was born of a dream: to transform a large piece of uncultivated la...
+ details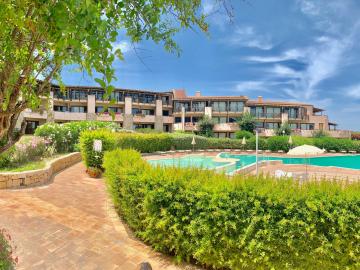 In the heart of the enchanting setting of the Gulf of Arzachena, just a few steps from the famous beaches of the Costa S...
+ details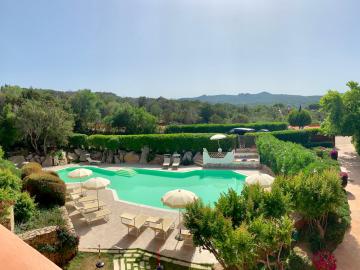 The Green Park Hotel, is located in the beautiful bay of Cala di Volpe on the Costa Smeralda beach, between Porto Cervo ...
+ details
Discover Italy's regions. From your hotel you can visit the different sites near Luogosanto in the department Olbia Tempio or organize the legs of your trip in cities based on your interests.
You will discover local specialities at the hotels in Luogosanto thanks to your hosts' advice. You can discover the historical, cultural and gastronomic patrimony by treating yourself to regional recipes prepared by our chefs.
Upon arrival, you will take advantage of the comfort and conviviality of the quality accommodations by Logis hotel-restaurants in Luogosanto.
Do wait any longer! Take advantage of our online reservation system and enjoy your holiday with peace of mind.
Hotel in LUOGOSANTO: discover the reviews of travellers
Activities and sightseeing in the area of LUOGOSANTO:
STUDIOFLUIDO
Sculture in corallo e legno di Francesco Era
SimonBart Gallery (Poltu Quatu)
ArteArmanti
Aracataca Gallery
Pied-à-terre
Louise Alexander Gallery
SimonBart Gallery (Porto Cervo)
White Box Studio srl
Manos Arte Contemporanea Di Mura G
Means of transport near LUOGOSANTO:
Aeroporto di Olbia-Costa Smeralda
Ambrosio
Campo Volo Renzo Spurio - Bassacutena
Campo Volo VASA Trinità D'Agultu
Giroccottero Voli Panoramici
Sardinia Air Services
Helipad (Serra Balestra)
שדה הליקופטר
Elisuperficie • Phi Beach Once
scalo vecchio