Find your hotel in Espagne, in this city: Zizur Mayor
Zizur Mayor : Book your hotel and restaurant from over 2,000 Logis Hotels at low prices
Zizur Mayor : Find out about the best hotels
Zizur Mayor : A selection of the best hotels and accommodation
Map

Popular facilities

Stars
No results were found for your search
Zizur Mayor : The most booked hotels View all hotels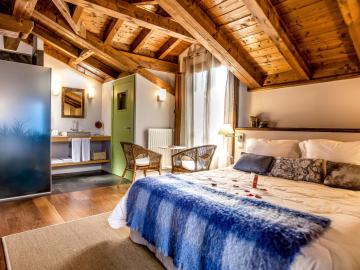 Lantz 24 km
The Logis Hotel Iribarnia is located in the town of Lantz, in Navarre, a region with...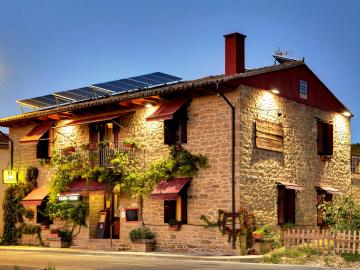 Murillo El Fruto 48 km
Located on an old farm, this recently remodelled hotel and pioneer in rural accommodation...
Zizur Mayor : What travellers said about our hotels
Frequently Asked Questions
View more questions
Discover Spain's regions. From your hotel you can visit the different sites near Zizur Mayor in the department Navarra or organize the legs of your trip in cities based on your interests.
You will discover local specialities at the hotels in Zizur Mayor thanks to your hosts' advice. You can discover the historical, cultural and gastronomic patrimony by treating yourself to regional recipes prepared by our chefs.
Upon arrival, you will take advantage of the comfort and conviviality of the quality accommodations by Logis hotel-restaurants in Zizur Mayor.
Do wait any longer! Take advantage of our online reservation system and enjoy your holiday with peace of mind.
Earn euros and support our hoteliers