hôtels Marseille en beauvaisis
Your hotel in Marseille En Beauvaisis
Book your hotel and restaurant in Marseille En Beauvaisis among 2300 Logis establishments at a low price
ST OMER EN CHAUSSEE 5 km
Book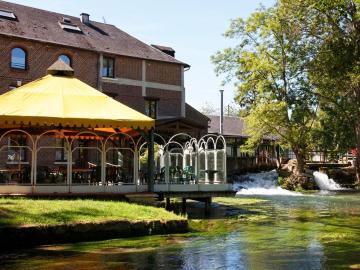 This former 19th century flour mill has been transformed into a delightful hotel for travellers. Located in a lush green...
+ details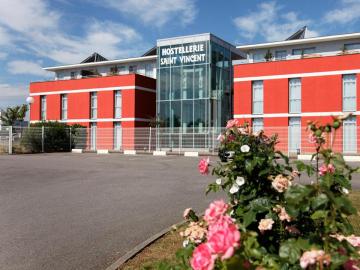 Resolutely contemporary in style, our hotel accommodates its guests in comfortable rooms, some equipped with whirlpool b...
+ details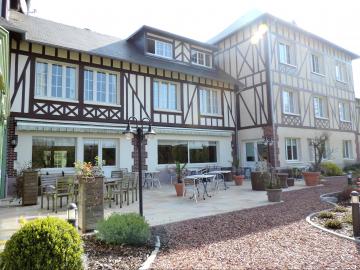 A former gendarme station, joyfully-renovated and transformed into a hotel & restaurant, this Normandy-style building we...
+ details


FORGES LES EAUX 29 km
Book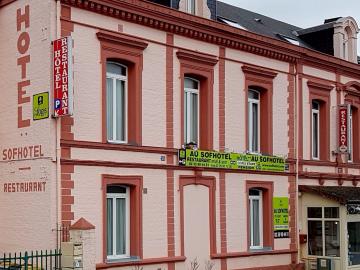 Hotel-Restaurant Sofhotel is located in Forges Les Eaux at the heart of the region of Bray. Discover calm and comfort on...
+ details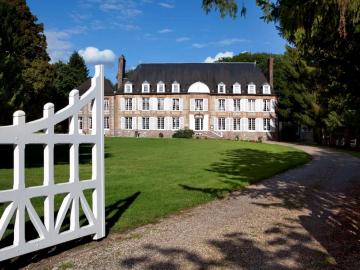 Nestled between Rouen and Beauvais, this is where the story of a noble residence of the Pays de Bray Master Glass Makers...
+ details

FORGES LES EAUX 30 km
Book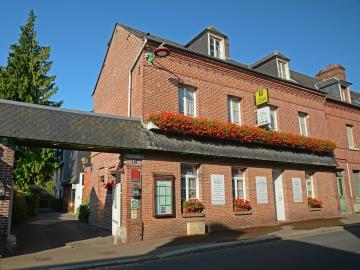 Small family hotel taken over by Astrid and William since October 1st, 2020, welcoming and restful located in the city c...
+ details


BAZINCOURT SUR EPTE 32 km
Book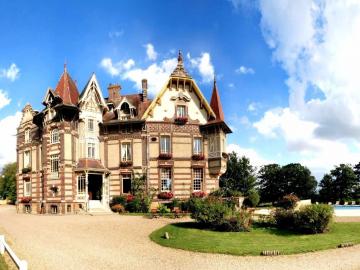 A Normandy chateau with the air of an English manor, wooded grounds which seem to stretch to the horizon... On pushing o...
+ details

CHAUMONT EN VEXIN 35 km
Book
This former coaching inn is located in a rustic setting at the heart of the Vexin region, close to three other regions w...
+ details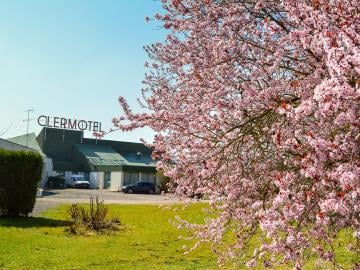 At the heart of the Oise department, the country of cathedrals and chateaux. In a countryside setting, Logis Clermotel ...
+ details

NEUFCHATEL EN BRAY 41 km
Book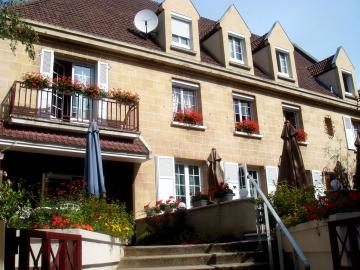 A hotel restaurant referenced by Normandie Qualité Tourisme since 2005. It is located right in the middle of the pays de...
+ details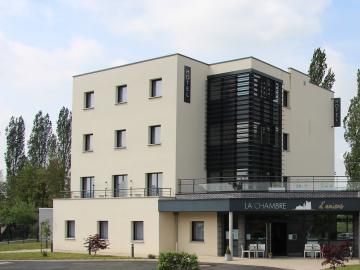 Our establishment is ideally located near the town centre of Amiens and its places of interest (the cathedral, the "Hort...
+ details
HANGEST SUR SOMME 46 km
Book
Just 15 minutes from Amiens, discover the Canard hotel restaurant. Nestled in the valley of the Somme, the village of Ha...
+ details

A Normandy-style hotel & restaurant, set at the heart of the forest of Lyons, well-reputed for its rich fauna and flora....
+ details
Discover France's regions. From your hotel you can visit the different sites near Marseille En Beauvaisis in the department Oise or organize the legs of your trip in cities based on your interests.
You will discover local specialities at the hotels in Marseille En Beauvaisis thanks to your hosts' advice. You can discover the historical, cultural and gastronomic patrimony by treating yourself to regional recipes prepared by our chefs.
Upon arrival, you will take advantage of the comfort and conviviality of the quality accommodations by Logis hotel-restaurants in Marseille En Beauvaisis.
Do wait any longer! Take advantage of our online reservation system and enjoy your holiday with peace of mind.
Hotel in MARSEILLE EN BEAUVAISIS: discover the reviews of travellers
Activities and sightseeing in the area of MARSEILLE EN BEAUVAISIS:
Galerie d'Art Dufour
F.R.A.C Regional Contemporary Art Funds
André van Beek
Bowler and stacks of books
GALERIE D'ART HEVERAET RENÉ
Peyrache Gilles
Ancienne école
Galerie des Arts
Maison du Guet
Nathalie Gioria
Means of transport near MARSEILLE EN BEAUVAISIS:
Luchthaven Parijs Beauvais Tillé
Aéroclub du Beauvaisis
Relais Jérôme & Alex
AbiTransport Paris Private Airport Taxi,Transfer Transport,Service from&to Paris Airports
Helicoptere Transport Picardie
Decollage
Centre Glass Auto Dupont Persyn
Centre Glass Auto Dupont Persyn