Your hotel in Tarn
Book your hotel and restaurant in Tarn among 2400 Logis establishments at a low price
The Relais des Deux Vallées welcomes guests to a modern but cosy setting. It is the ideal setting for a gastronomic stop...
In the Tarn valley, at the heart of the unique site of Ambialet, the hotel & restauarnt "Du Pont" has been han...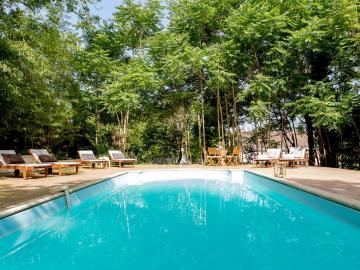 An elegant and spacious 19th century family mansion offering a range of facilities and amenities : large terrace, privat...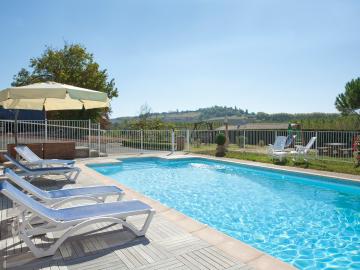 Just 30' from Toulouse, close to the border between the Tarn and the Haute-Garonne departments, our hotel & restaurant i...
This charming ** hotel restaurant welcomes you for your visit to the Tarn region. Our hotel, ideally located close to ...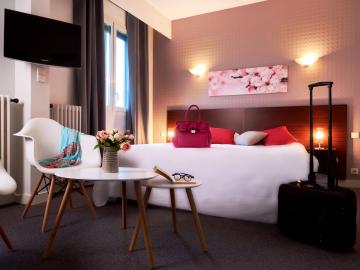 The Grand Hotel d'Orléans is a spacious and welcoming place to stay in Albi. Our restaurant "Le Goulu", specia...
A former coaching inn, recently renovated, handed down through the same family from father to son for 300 years. 48 room...
Close to the railway station and just 15' on foot from the old district of Gaillac. Hotel with very comfortable bedrooms...
Right in the heart of the Tarn valley, 30km from Albi, this 18th century mansion welcomes you into a modern interior. Wi...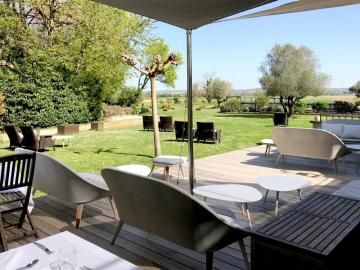 Enter the world of the Exception Logis... and open the door of the Castle Pavilion, where Matthieu Stauff will be deligh...
Our hotel-restaurant set at the foot of the Black Mountain, between Toulouse and Albi, welcomes guests to a convivial at...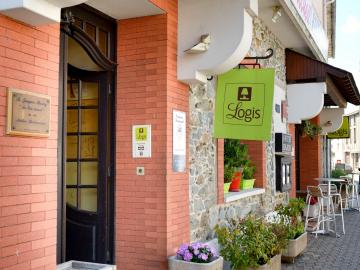 The hotel "Au Bon Accueil", built by one of my ancestors in 1895, has built its reputation on the know-how of ...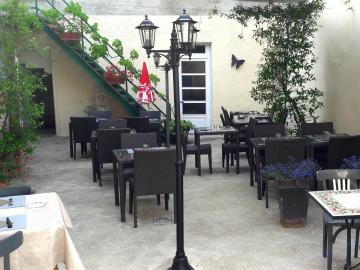 The hotel "Le Boulevard" offers guests the comfort of 14 rooms equipped with bathroom, WC, direct telephone, a...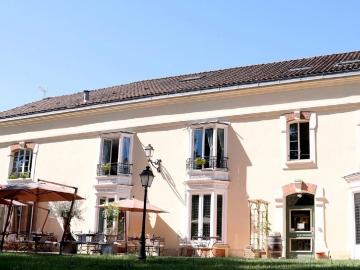 The hotel-restaurant La Tour de Ciron is located in Carmaux, a former mining town with 10,000 inhabitants, to the north ...
A network of hospitality and restaurant professionals at your service and ready to help you.
All of the hotels and restaurants that are independent of the Logis hotel-restaurants network in tarn are driven by the same values of tradition and quality.
Whether coming for a business trip or simply spending a few days at a hotel in tarn, you can count on a warm welcome and quality accommodations.
Members of the Federation Inteationale des Logis put their professionalism and expertise at your service in the department in the tarn, and everywhere in france.
You will really enjoy our restaurants while staying at a hotel in tarn. Check our accommodation options based on your destination department and reserve your hotel directly and safely on our website by choosing a city from the list presented in the right-hand column.
Hotel in TARN: discover the reviews of travellers
CITIES OF THE tarn DEPARTMENT