Your hotel in St Martory
Book your hotel and restaurant in St Martory among 2300 Logis establishments at a low price

LORP SENTARAILLE 19 km
Book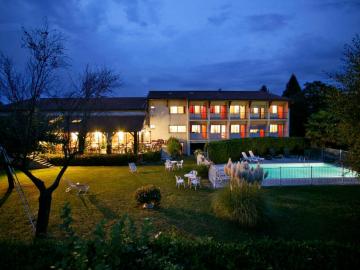 Located in Lorp-Sentaraille, 5 minutes from St-Girons in Ariège, in the heart of the Regional Natural Park of the Ariège...
+ details

VILLENEUVE DE RIVIERE 22 km
Book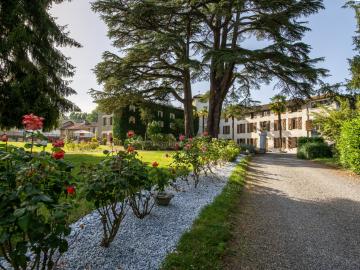 Formerly owned by the Montespan family, and frequently visited by the Marchioness, a mistress of Louis XIV, the manor wa...
+ details


In Saint-Lary, at an altitude of 700m, at the foot of the "Col du Portet d'Aspet", the Auberge de l'Isard welcomes guest...
+ details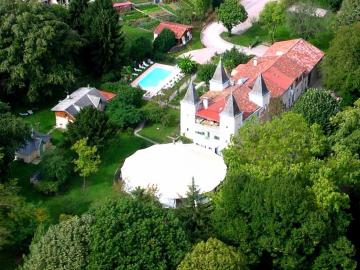 Imagine yourself in the early 19th century 'Chateau de Beauregard", and let yourself be taken back in time in an histori...
+ details

Nothing from the outside suggests this small haven of greenery and serenity, far from the noise of cars and at the same ...
+ details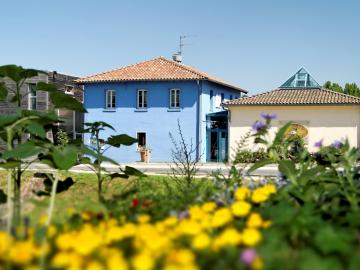 In Samatan, in the Save Valley, just a short hop from Toulouse, our team welcomes guests for a restful stay in delightfu...
+ details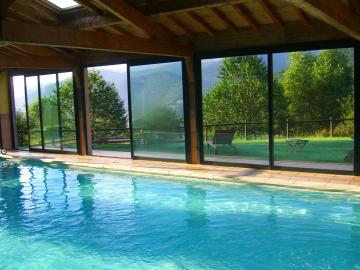 A charming little hotel set high at 1000 metres of altitude and surrounded by trees. A gastronomic stay dedicated to reg...
+ details

Situated on 1.400 m of altitude, at the bottom of Port of Balés and inaugurated in 2007 with the Tour de France, 15 km f...
+ details

TRIE SUR BAISE 49 km
Book
Located in Trie-sur-Baise, a typical Hautes Pyrénées village, a stone's throw from Gers and the famous village of Marcia...
+ details
Discover France's regions. From your hotel you can visit the different sites near St Martory in the department Haute Garonne or organize the legs of your trip in cities based on your interests.
You will discover local specialities at the hotels in St Martory thanks to your hosts' advice. You can discover the historical, cultural and gastronomic patrimony by treating yourself to regional recipes prepared by our chefs.
Upon arrival, you will take advantage of the comfort and conviviality of the quality accommodations by Logis hotel-restaurants in St Martory.
Do wait any longer! Take advantage of our online reservation system and enjoy your holiday with peace of mind.
Hotel in ST MARTORY: discover the reviews of travellers
Activities and sightseeing in the area of ST MARTORY:
GALERIE BONNIERE - Ch. Bonnière Silver Gelatin Art Photography & Elena Berg Design de Bijoux
Galerie d'art Giron d'Art
VLB
J.V.Invite
Les Oréades
BMAI Restaurante
Galerie l'Atelier
Beneito's Art (St Louis Blues Art)
Major Melanie
J.V.Invite
Means of transport near ST MARTORY:
Aeroclub Cazeres Palaminy
FLIGHT DESIGN FRANCE
Aérodrome Bagnères-de-Luchon
Hélisurface Hospital
LFCG
Gyroclub
Aérodrome de Saint-Girons - Antichan
Aérodrome de Castelnau-Magnoac
Piste d'Aviation d'Aleu - Joubac