Your hotel in Riva Del Garda
Book your hotel and restaurant in Riva Del Garda among 2200 Logis establishments at a low price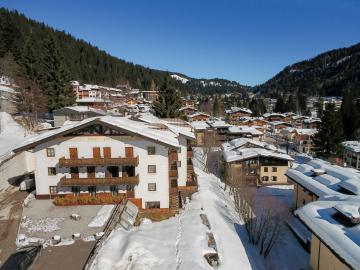 Surrounded by the beautiful scenery of the Brenta Dolomites, Hotel Perla, situated at about 1550 meters above sea level,...
+ details
CAVAION VERONESE 39 km
Book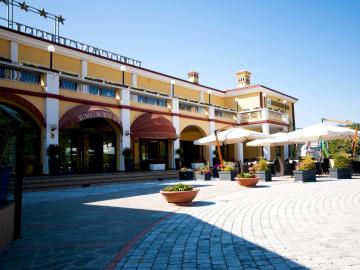 A 4-star hotel immersed in the green hills surrounding Cavaion Veronese, near Lake Garda, Hotel La Rondinaia offers mode...
+ details
PONTE DI LEGNO 48 km
Book
The Palace Ponte di Legno, the result of a wise renovation of an ancient tourist colony, today is a modern resort that m...
+ details
Discover Italy's regions. From your hotel you can visit the different sites near Riva Del Garda in the department Brescia or organize the legs of your trip in cities based on your interests.
You will discover local specialities at the hotels in Riva Del Garda thanks to your hosts' advice. You can discover the historical, cultural and gastronomic patrimony by treating yourself to regional recipes prepared by our chefs.
Upon arrival, you will take advantage of the comfort and conviviality of the quality accommodations by Logis hotel-restaurants in Riva Del Garda.
Do wait any longer! Take advantage of our online reservation system and enjoy your holiday with peace of mind.
Hotel in RIVA DEL GARDA: discover the reviews of travellers
Activities and sightseeing in the area of RIVA DEL GARDA:
Studio 53 Arte
Antichità CASTELBARCO - Antiquariato e Dipinti antichi
Zeni Diego - Mostra permanente
Studio10 Arte Contemporanea
Studio d'Arte Zanetti
Marcapiano Gallery
Galleria D'Arte Moderna Fratelli Orler
Lucchi Bruno
Artu' Di Viviani Andrea Studio d'arte
Alessandro Gloder (wedding photographer)
Means of transport near RIVA DEL GARDA:
MALCESINE Taxi Transfer LAKE-GARDA di Luca Lombardi
Italfly Simulator
Campo Volo Termon
G. Caproni Airport
Autoservizi La Valle - Noleggio Autobus
Elisuperficie
Roberto Paragliding Malcesine
GARDAFLY
GARDAFLY Paragliding
Base Elisoccorso 118