Your hotel in Traben Trarbach
Book your hotel and restaurant in Traben Trarbach among 2200 Logis establishments at a low price

NEUMAGEN DHRON 20 km
Book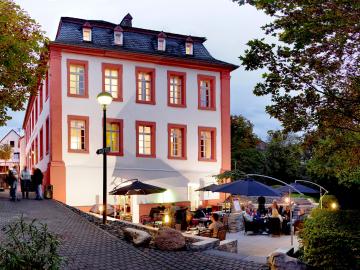 When our lease expired after eight years, we decided to move. We are now based in an amazing old building which dates ba...
+ details
Discover Germany's regions. From your hotel you can visit the different sites near Traben Trarbach in the department Rheinland Pfalz or organize the legs of your trip in cities based on your interests.
You will discover local specialities at the hotels in Traben Trarbach thanks to your hosts' advice. You can discover the historical, cultural and gastronomic patrimony by treating yourself to regional recipes prepared by our chefs.
Upon arrival, you will take advantage of the comfort and conviviality of the quality accommodations by Logis hotel-restaurants in Traben Trarbach.
Do wait any longer! Take advantage of our online reservation system and enjoy your holiday with peace of mind.
Hotel in TRABEN TRARBACH: discover the reviews of travellers
Opinion filed on 02-11-2020
Bettina S.
Séjour du 10/2020
Aufgrund der derzeitigen Situation sollte man mehr auf Sauberkeit achten. Ansonsten war der Empfang,...
Opinion filed on 05-10-2020
Ulrike K.
Séjour du 10/2020
This customer has ranked the hotel without leaving any comment.