Your hotel in Florence Firenze
Book your hotel and restaurant in Florence Firenze among 2200 Logis establishments at a low price
FIGLINE VALDARNO 23 km
Book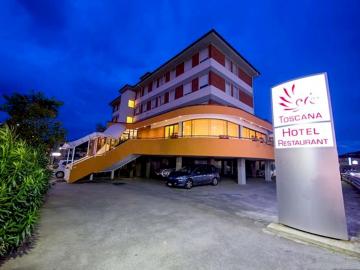 In the heart of Tuscany, in Filigne Valdarno, our hotel-restaurant is located 2 km from the Franciscan monastery of San ...
+ details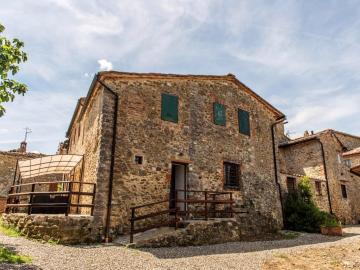 The Casale Rosennano apartments are located in an 18th century farmhouse that has been completely refurbished a few year...
+ details
Discover Italy's regions. From your hotel you can visit the different sites near Florence Firenze in the department Firenze or organize the legs of your trip in cities based on your interests.
You will discover local specialities at the hotels in Florence Firenze thanks to your hosts' advice. You can discover the historical, cultural and gastronomic patrimony by treating yourself to regional recipes prepared by our chefs.
Upon arrival, you will take advantage of the comfort and conviviality of the quality accommodations by Logis hotel-restaurants in Florence Firenze.
Do wait any longer! Take advantage of our online reservation system and enjoy your holiday with peace of mind.
Hotel in FLORENCE FIRENZE: discover the reviews of travellers
Activities and sightseeing in the area of FLORENCE FIRENZE:
Palazzo Medici - Riccardi
Meli Piero Cornici
Art Gallery and Auction House Pananti
Tornabuoni Arte Antica
Galleria Antonio Esposito di Chiara Esposito
Franco Ristori
The Moving Art
Fyr Gallery
ShortStop
Gallery Frilli Srl
Means of transport near FLORENCE FIRENZE:
Aeroporto Amerigo Vespucci
GMP
Praticino decollo volo libero
Aviosuperficie Valdera
Aero Club L. Gori
Florence it peretola
Hotel Rita Major
Elisuperficie Ospedale Careggi
Aeroporto Firenze
G.A.R.C.