Your hotel in Montegridolfo
Book your hotel and restaurant in Montegridolfo among 2300 Logis establishments at a low price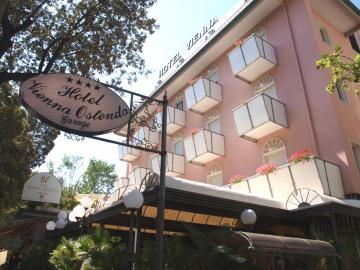 Staying in one of the 43 rooms of Hotel Vienna Ostenda, one understands why this Rimini hotel is so appreciated by custo...
+ details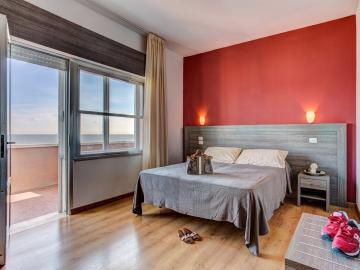 Staying at Hotel Palazzo Caveja means having fun while respecting nature and the environment. Throughout their stay, gue...
+ details
Discover Italy's regions. From your hotel you can visit the different sites near Montegridolfo in the department Rimini or organize the legs of your trip in cities based on your interests.
You will discover local specialities at the hotels in Montegridolfo thanks to your hosts' advice. You can discover the historical, cultural and gastronomic patrimony by treating yourself to regional recipes prepared by our chefs.
Upon arrival, you will take advantage of the comfort and conviviality of the quality accommodations by Logis hotel-restaurants in Montegridolfo.
Do wait any longer! Take advantage of our online reservation system and enjoy your holiday with peace of mind.
Hotel in MONTEGRIDOLFO: discover the reviews of travellers
Opinion filed on 14-09-2020
Dominique D.
Séjour du 09/2020
Personnel très à l'écoute et particulièrement Michèla à l'accueil qui nous a aidé suite à un...
Activities and sightseeing in the area of MONTEGRIDOLFO:
Galleria nazionale delle Marche
Galleria D'Arte Rosini Gutman & C.
Palazzo Ducale
Fondazione Tito Balestra
Galleria Fabjbasaglia- Ed.Tiperti'
Playback
Libreria di Frusaglia
Fanolibri di Renzo Capecchi
Gasparelli Artecontemporanea Di Rodolfo Gasparelli
Galleria Franca Mancini
Means of transport near MONTEGRIDOLFO:
Aeropuerto de Rímini
Aeroporto Civile
Aeroclub San Marino
Aeroporto di Fano "Enzo e Walter Omiccioli"
Aeromodellismo Fano
Aviosuperficie Santarcangelo
CrossFit Fano
Urbino - Ca' Virginia
Stazione Marittima Pesaro
Hospital Helipad