hôtels Mecklenburg-western pomerania
Your hotel in Mecklenburg-western Pomerania
Book your hotel and restaurant in Mecklenburg-western Pomerania among 2300 Logis establishments at a low price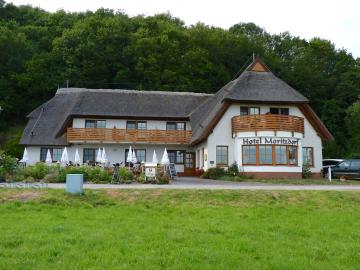 Moritzdorf is a small village with mostly thatched, lovingly maintained old houses, which was placed under protection be...
+ details
A network of hospitality and restaurant professionals at your service and ready to help you.
All of the hotels and restaurants that are independent of the Logis hotel-restaurants network in mecklenburg-western pomerania are driven by the same values of tradition and quality.
Whether coming for a business trip or simply spending a few days at a hotel in mecklenburg-western pomerania, you can count on a warm welcome and quality accommodations.
Members of the Federation Inteationale des Logis put their professionalism and expertise at your service in the department in the mecklenburg-western pomerania, and everywhere in germany.
You will really enjoy our restaurants while staying at a hotel in mecklenburg-western pomerania. Check our accommodation options based on your destination department and reserve your hotel directly and safely on our website by choosing a city from the list presented in the right-hand column.
Hotels in Mecklenburg-Western Pomerania: discover the reviews of travellers
Opinion filed on 16-06-2020
Anonyme .
Séjour du 06/2020
This customer has ranked the hotel without leaving any comment.
DEPARTMENTS OF Mecklenburg-Western Pomerania