Your hotel in Awenne
Book your hotel and restaurant in Awenne among 2200 Logis establishments at a low price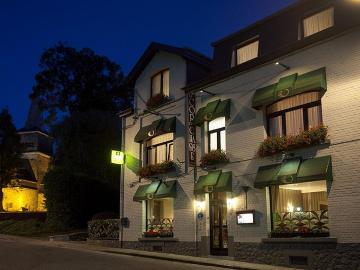 Just 150m from the centre of a little country town. Enjoy fine cooking in our warm and cosy house. Private, secure garag...
+ details

LA ROCHE EN ARDENNE 22 km
Book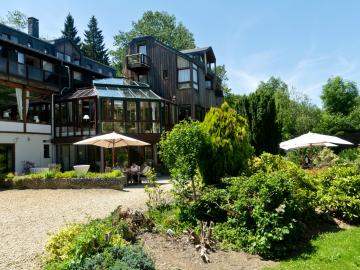 Charming and quiet hotel in a flower garden on the bank of the river....
+ details

LA ROCHE EN ARDENNE 22 km
Book
Totally refurbished hotel (all rooms with bathroom/WC/TV/phone). Excellent restaurant with open fire and wine cellar ho...
+ details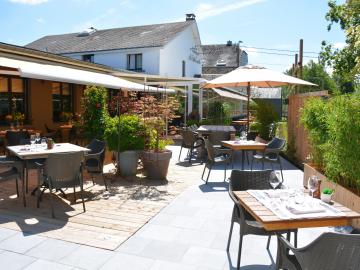 "The legend of the Lady Lurette... At the beginning of the 17th century, major cholera and plague epidemics ravaged our ...
+ details
FRAHAN SUR SEMOIS 34 km
Book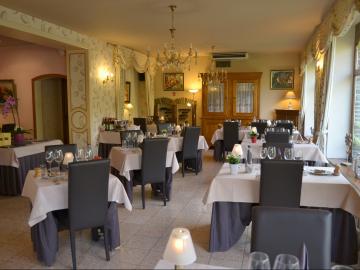 The Gallot family is the owner of this Hotel-Restaurant situated in a quiet area, one of the most beautiful place in the...
+ details
CHINY SUR SEMOIS 37 km
Book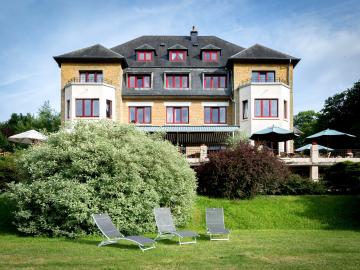 The hotel "Aux Comtes de Chiny" located on the peaceful banks of the Semois, on the edge of the forest invites...
+ details


CORBION SUR SEMOIS 37 km
Book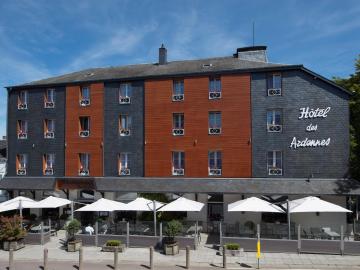 In the upper reaches of the picturesque village of Corbion, at the heart of the Ardenne forest, Hotel des Ardennes is in...
+ details
CORBION SUR SEMOIS 37 km
Book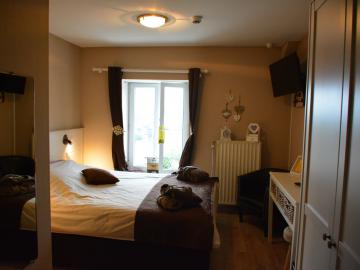 We have been welcoming guests to our typical Ardennes-style hotel for some 30 years now. In the kitchen our chef uses fr...
+ details
Discover Belgium's regions. From your hotel you can visit the different sites near Awenne in the department Saint Hubert or organize the legs of your trip in cities based on your interests.
You will discover local specialities at the hotels in Awenne thanks to your hosts' advice. You can discover the historical, cultural and gastronomic patrimony by treating yourself to regional recipes prepared by our chefs.
Upon arrival, you will take advantage of the comfort and conviviality of the quality accommodations by Logis hotel-restaurants in Awenne.
Do wait any longer! Take advantage of our online reservation system and enjoy your holiday with peace of mind.
Hotel in AWENNE: discover the reviews of travellers
Activities and sightseeing in the area of AWENNE:
Art decor luxe shop
Galerie Esquisses Rochefort
L'Orangerie, Espace D'Art Contemporain
Arbre Avenir et Qualité Asbl
La Ferme des Fées
La Louve
Le Passage 44
MOSA Gift Shop & Art Gallery
Galerie Dan Niel Seret
Leveque / Bernard
Means of transport near AWENNE:
Haversin Air Sports Asbl
Aero-Club Roger Sommer
Club ULM Sommer Passion
Luchthaven van Saint-Hubert
Helipad
Terrain d'Aviation de Verdenne
Terrain d'atterrissage d'hélico CMH
Piste Hélicoptère
Vliegveld Maillen
Héliport de CHU UCL Namur - Site Godinne