Your hotel in Charleroi
Book your hotel and restaurant in Charleroi among 2200 Logis establishments at a low price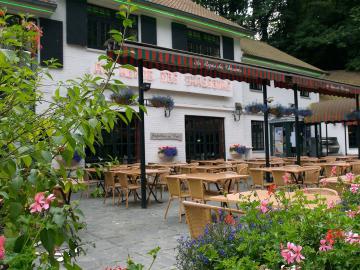 This charming family hotel, where service is always provided with a smile, is located at the edge of Soignes forest, clo...
+ details


HENSIES THULIN 50 km
Book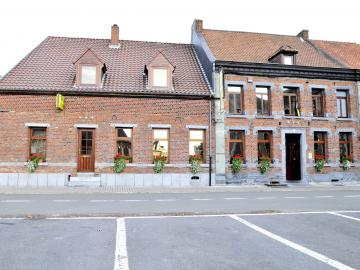 The current owners took over the reins in 1985 and have developed the concept of a Café-Restaurant-Brasserie. Member of ...
+ details
Discover Belgium's regions. From your hotel you can visit the different sites near Charleroi in the department Hainaut or organize the legs of your trip in cities based on your interests.
You will discover local specialities at the hotels in Charleroi thanks to your hosts' advice. You can discover the historical, cultural and gastronomic patrimony by treating yourself to regional recipes prepared by our chefs.
Upon arrival, you will take advantage of the comfort and conviviality of the quality accommodations by Logis hotel-restaurants in Charleroi.
Do wait any longer! Take advantage of our online reservation system and enjoy your holiday with peace of mind.
Hotel in CHARLEROI: discover the reviews of travellers
Activities and sightseeing in the area of CHARLEROI:
Mira
Vanderkindere
L' Atelier du bijou...DanyOrCréation
Beciani / Alain
Jacques Verly
Nordenkull / Cecilia
Its.Art.Ist asbl
Le Palais du bas
Art et Toile, Arts
Art & Curiosités
Means of transport near CHARLEROI:
Aeroporto di Charleroi-Bruxelles Sud
Belairbus
Atlantis Chauffeur
EUROPEAN FLIGHT SIMULATOR
RMC du Chaufour
Cerfontaine airfield
Namur-Suarlee Airfield
Ecole De Pilotage Ulm En Belgium Aéroclub De Buzet
Confluence - Aérodrome De Buzet
Cerfontaine Airfield